Dusk Foundation, the not-for-profit blockchain research organization, is announcing its partnership with Kryha, the project and management company responsible for the development of blockchain-based products. Kryha and Dusk Foundation will complete the technological roadmap of the Dusk Network, its decentralized infrastructure that secures privacy-enabled financial transactions, data sharing and asset ownership transfers among peers, and promote its capabilities within the European Union.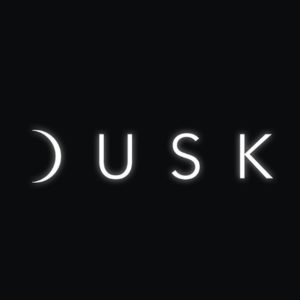 Dusk Foundation is the leading company and coordinator of the European consortium, aiming to develop and implement the Dusk Network technology. The Dusk Network provides users with an unsurveilled platform, promoting freedom of self-expression and economic initiative using a cryptocurrency that is centered on privacy. Through the Dusk Network, Dusk Foundation reconciles the right to privacy with regulatory compliance by enabling the proper confidentiality for a variety of use cases, from a surveillance-free solution to blocked communication and data transmission, to KYC-enabled issuance and transfer of tokenized securities.
Kryha is an award-winning company involved in the development of blockchain-based products within many international corporations and local administrations. Kryha has proven experience reconciling the gaps between blockchain-based endeavors and their need to comply with various regulations centered on transparency. As Dusk's newest development partner, Kryha will implement changes and illustrate vital expertise within the newly constructed consortium, while simultaneously enhancing exposure of the Dusk Network to their current clientele.
Together, Kryha and the Dusk Foundation will represent the consortium as they pursue further potential, development partners within three other countries. Notably, Kryha has a track record of receiving high-profile funding, having previously won a variety of research grants within the Netherlands, such as the prestigious MIT Top Sector innovation grant.
"At Dusk Foundation, we're embarking on an exciting journey that will surely lead to a flourishing and committed consortium of blockchain-based development partners under the aegis of the European Union," says Emanuele Francioni, Project and Tech Lead of Dusk Foundation. "We couldn't be prouder of our new partner and first addition to the consortium, Kryha, who we look forward to working with as they provide insightful expertise critical to the Dusk Network technology and its roadmap."
"We're excited to work with Dusk Foundation and contribute to the Dusk Network technology as we lend our guidance to the already impressive project making great strides in the field of privacy and research," says Tobias Disse, CEO of Kryha. "As a team and active development partner within the consortium, Dusk Foundation and Kryha will bring blockchain to the European masses and implement its technology to the fullest."
About
The Dusk Foundation is a not-for-profit that governs the fundraising and realization of the Dusk Network. Its main task is to advance the research and development of the unrestricted, unsurveilled and fully distributed blockchain-based Dusk Network, while promoting the utilization and diffusion of its digital cash, DUSK. The objective of the Dusk Foundation is to advance the sustainability of a true decentralized ecosystem, conceived to protect the right to privacy, which is an existential prerequisite for confidential business activities, state security, human and business relationships, and ultimately, personal freedom.
Join on Telegram: https://t.me/DuskNetwork