Launching today, Blockchain Bytes is the premium forum for business leaders, decision makers, entrepreneurs and investors within the blockchain industry to network, learn and grow.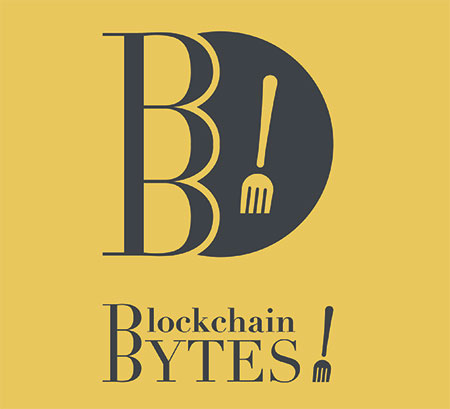 The stellar offering from EAK Digital will bring the best and brightest in blockchain together at some of the world's best restaurants to meet, debate, share information and make new friends.
Blockchain Bytes will also give start-ups a chance to pitch their projects to investors from across the cryptocurrency world, and it will give more established members of the industry a chance to look at what's coming up and what could be the next big thing.
Guests will rub shoulders with the biggest names in blockchain, and be able to mingle and meet other business owners and decision makers, create contacts, and network with potential partners, investors and organisations that can help them in their mission for growth.
Erhan Korhaliller, CEO and Founder of EAK Digital, said he aims for Blockchain Bytes to become one of the sector's premium networking opportunities with dinners held globally.
"Signing up to Blockchain Bytes allows entrepreneurs and founders to share ideas with people who can make their dreams a reality. We've set this up to help businesses in crypto network, learn and grow," he said.
"It's finally a chance to bring people from different backgrounds and different locations together, and cement the relationships within the crypto family.
"It is also a forum for debate and a way for new and established players in the industry to connect, exchange ideas and develop their concepts.
"If you want the chance to put forward your business idea to your peers and are seeking investment, then Blockchain Bytes can help you do that too," he said.
"Whether you're launching a security token offering or have a business idea that's looking for backing, Blockchain Bytes can put you in touch with the people who can help bring your ideas to life.
"If you're already working in the cryptocurrency space it will give you a chance to be first in line to find out about new ideas, or to invest and help bring them to fruition.
"These will be exclusive events with a limited number of places for each dinner."
While guests can choose from a variety of ticket options, from dinner and networking to sponsorship, clients of EAK Digital can attend the events for free.
The inaugural event will be taking place at a top restaurant in London in mid-December and will feature a range of luminaries from the space.
Find out more about Blockchain Bytes and how you can get involved with future events.