EchoX Technology represented Taiwan's leading Web3 companies in participating in Japan's major 2022 innovation fairs "JETRO Ascension Pitch" and "StarupGo!Go! 2022 The Pitch!" in Fukuoka, Japan. EchoX presented its product "EchoX Business – the Web3 CRM Platform" at the fairs, and won the "GxPartner Award" and the "QTnet Award". Thus, EchoX was the only foreign company to win awards at these fairs.
EchoX Business was highly recognized by Japanese companies in terms of product strength, future development and local applicability. EchoX stood out from a total of 30 startups from six countries around the world and was awarded the "GxPartner Award" by organizers Japan External Trade Organization (JETRO) and StartupGoGo. EchoX was also awarded the "QTnet Awards" by QTnet, the largest telecommunications company in Kyushu. The award stands for the most desired business partner. This time, EchoX demonstrated Taiwan's abilities in Web3 and NFT technology to the world.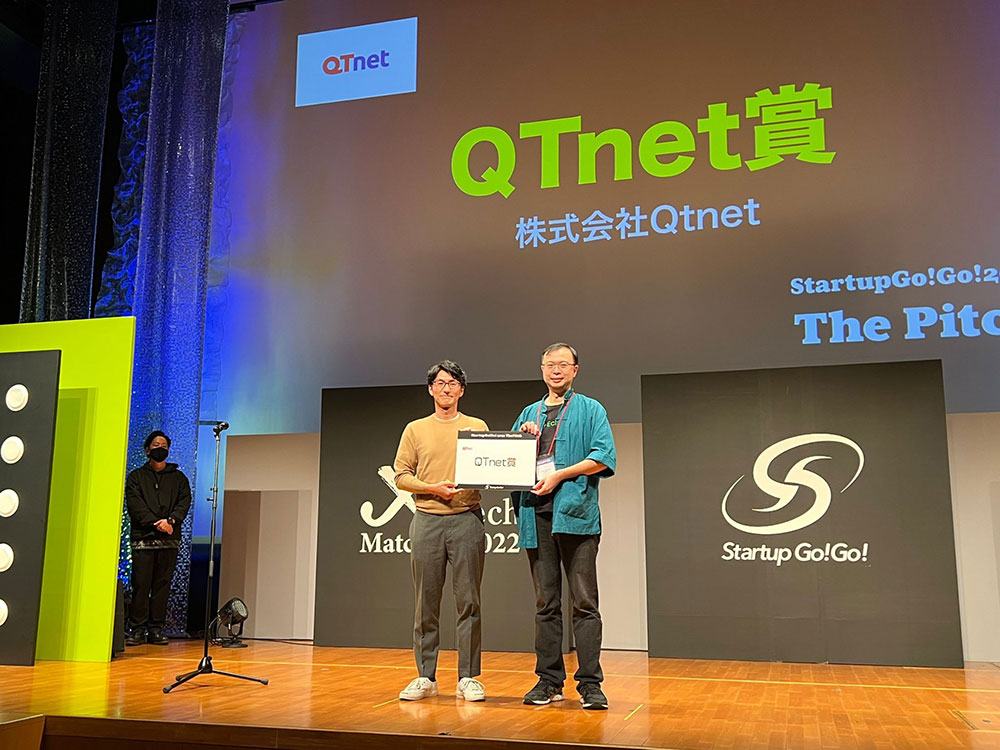 EchoX Technology is supported by IAPS startup accelerator. The manager of IAPS stated, "EchoX Business has presented a completed Web3 membership management platform while others are still in the conception phase. At the fairs in Japan, EchoX displayed the features of crypto wallet management, NFT free-mint, and even demonstrated how to claim the NFT utilities for free by exchanging Taiwanese pineapple cakes on the spot, which stunned many Japanese enterprises. Amidst great competition from top companies worldwide, EchoX offered the most comprehensive solution."
As a young startup company, EchoX Technology has helped various industries enter the Web3 world in just two years. In addition to the previous well-known project – "world's first edible NFT: We Are What We Eat" in collaboration with MICHELIN star chef André Chiang, EchoX recently also helped Yahoo Taiwan launch its NFT Store Utility Center and support Taiwanese automotive company Luxgen Motor to launch electric vehicle NFT. EchoX has become one of Taiwan's leading companies in the Web3 industry and is now on its way to the international market.
About EchoX
EchoX is dedicated to innovating Web3 business models with our partners through blockchain applications and O2O redemptions. EchoX believes that NFT is a tool that deepens the connection between brands and members and improves retention and conversion rates. It maximizes brand value through shared interests between holders and issuers.
EchoX website: https://www.echox.app/en/