Enecuum developers announced an important milestone on their way to the fast and efficient blockchain: testnet has reached 9000 transactions per second.
It is the practical demonstration of the central part of Enecuum consensus technology — the Proof of Activity algorithm.
PoA technology utilizes private mobile phones, which required to build the decentralized network. Thousands and millions of smartphones that represent user identities help Enecuum to prevent 51% attack. PoA units effectively and safely publish transactions in microblocks. Enecuum consensus technology also includes PoW and PoS algorithms working together. High-performance PoW units process heavy computation. PoS nodes will manage PoA units to prevent collusion attack.
Enecuum team launched the testnet in the following configuration: 8 PoW nodes, 24 PoA nodes (16 emulated mobile phones and 8 real devices), 1 master node (it function as PoS nodes, which were not tested yet), 1 blockchain explorer server. Enecuum team proved the concept: smartphones processed transactions with high speed, low power consumption, and insignificant CPU usage. PoA opens an opportunity for many users to become a part of blockchain community. Mass adoption of technology will start with mining app on a phone and progress with DApps, voting practices and value exchange.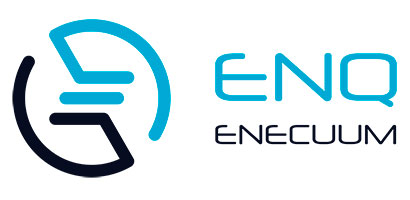 About
Enecuum is a next-generation blockchain, which increases se\tions with zero commission. Enecuum has also solved the scaling problem of the blockchain network and created a new method of transaction recording called HyperDAG, while supporting three mining algorithms: PoS, PoW, and PoA.
Key differences include the ability to process hundreds of thousands of transactions per second, and a very high degree of protection against attacks. The transaction fee is zero or has a minimal value.
The Enecuum platform is optimized for building business applications focused on solving practical problems, including those from the real sector of the economy. The API is available for quick integration with existing business processes.
Enecuum has found a means to improve existing mining algorithms on mobile devices to free up the computing power of smartphones and give the smartphone user the opportunity to receive tokens. Each smartphone owner can increase the power of his or her device for the verification and validation of transactions, calculation of smart contracts and decentralized data storage, with the use of "shared secret" technology. Enecuum's blockchain does not rely on video cards for its processing power. Instead it gains power and speed through the number of participants on its network. The more smartphones there are in the network, the greater the network's processing capacity.
For more information:
Website: https://enecuum.com/token
Medium: https://medium.com/@EnqBlockchain
Twitter: https://twitter.com/enq_enecuum
Telegram: https://t.me/Enecuum_EN
Contact press-office:
Dmitry Rumyantsev
https://enecuum.com
TG: @DmRum
Twitter: @DmRumian