Evident Proof, the leading blockchain-powered immutable proof platform, whose POC was originally developed by the founders at the UK Microsoft Technology Centre, has announced they have started accepting Dash and XRP – as business adoption of the cryptocurrencies gathers pace.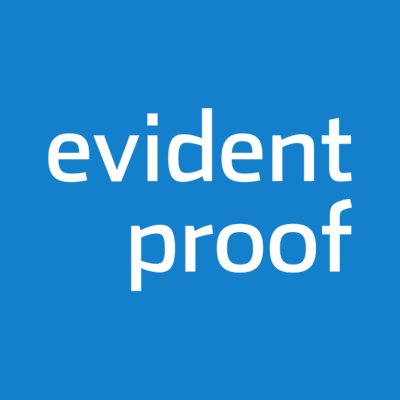 Dash is best known for its quick transactions and optional privacy features, which offer greater anonymity than other cryptocurrencies. It's being widely accepted by shops and businesses in Venezuela amid hyperinflation of the Venezuelan Bolívar. It's now the 13th-largest cryptocurrency in the world by market cap, according to CoinMarketCap.com
XRP is the third largest cryptocurrency in the world. It's used as fuel in Ripple's recently unveiled xRapid protocol, a service which allows international transactions to be completed in minutes. This development has sparked hopes that banks and financial services companies will turn to XRP to move money across borders.
Adrian Clarke, Founder & CEO of Evident Proof said: "The speed in transaction times together with the relative price stability has influenced our decision to accept these new coins. As business adoption of these two cryptocurrencies soar, there is a synergy in accepting them within our platform as opening up EPT to these new tokens increases accessibility and helps to broaden the potential business user base of the Evident Proof platform.
Evident Proof will now accept BTC, ETH, XRP, Bitcoin Cash, Litecoin, Monero, Dash and BNB, tokens which have also been selected due to their usage within the developer community, who are well aligned to benefit from Evident Proof's developer programme that rewards developers in native token for reading and writing data.
The currencies can be exchanged for the native Evident Proof Token (EPT), used to pay for platform fees, to provide a data owner or third-party permission to view a proof certificate, or to request access to a proof certificate.
The company has recently received a seal of approval by the UK's 2nd largest law firm CMS who have verified that immutable evidence recorded on the Evident Proof's blockchain is admissible in any court of law in UK, Canada, US, Europe, Hong Kong and China. Additionally, a smart contract audit by renowned audit experts Hosho scored Evident Proof 100% for its testable code.
Media Contacts
Sara Parsonage
Cryptoland PR for Evident Proof
sara@cryptolandpr.com
US: 866–586–5603
UK: +44 (0) 203 908 5565
About Evident Proof
Evident Proof is a blockchain, Ethereum and token-based service that turns data into immutable proof of evidence chains, enabling organisations and individuals to use immutable certificates as proof of events for compliance, risk analysis, event verification, dispute resolution and legal cases.
Learn more, join their community and read the whitepaper via www.evident-proof.io or follow Evident Proof on Telegram.
To purchase tokens – https://ept.gi/purchasing/