Throughout January, Fantom (FTM) became one of the best-performing cryptocurrencies this year. With huge price surges, Fantom (FTM) was able to outperform projects like Theta Network (THETA), which also experienced price increases throughout the month.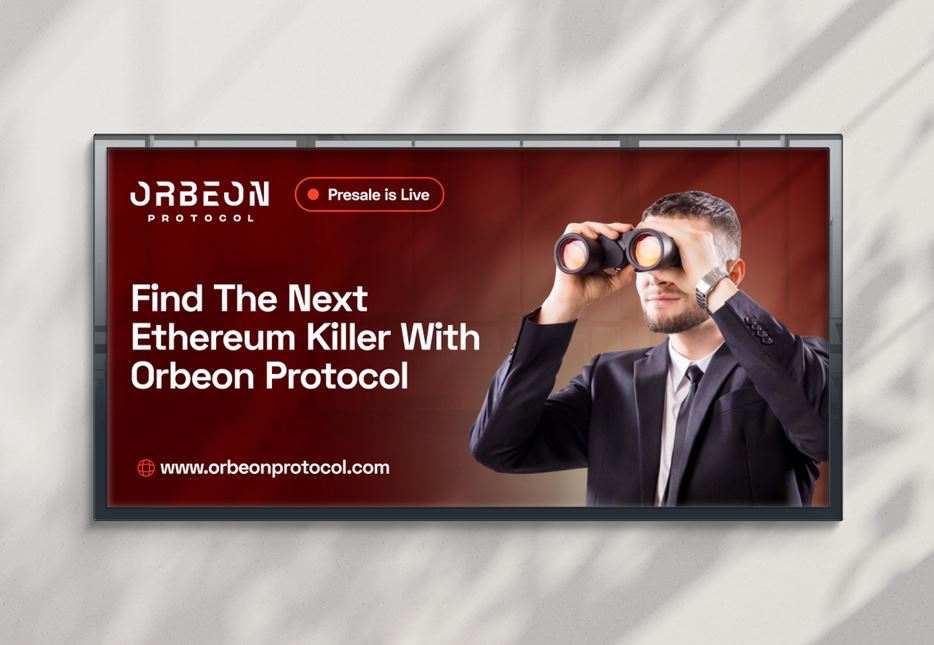 However, Orbeon Protocol (ORBN) outperformed both Fantom (FTM) and Theta (THETA), increasing in price by over 1675%. Now investors are buying Orbeon Protocols (ORBN) tokens at record rates, with its latest presale expected to sell out before mid-February.
Fantom Soars 181.68% In January
Fantom (FTM) was one of the best performing crypto projects of January. It more than doubled in price, increasing to $0.6142, Fantom's (FTM) highest price since last May. This rapid price surge has resulted in a daily increase in trading volume of around 23.42%.
Aside from being a popular investment, Fantom (FTM) helps with the development of execution chains, being used for payments and governance rights. Fantom (FTM) diversifies itself from other projects by offering low fees, high transaction speeds, and scalable solutions, solving the blockchain trilemma faced by many alternatives.
In the past five days alone, Fantom (FTM) has experienced additional price increases, adding 30.33% to its total value. This continuous price increase suggests that Fantom (FTM) could be a strong investment for February.
Theta Network Breaks $1 Milestone
Theta Network (THETA) is a DeFi streaming platform designed to disrupt the streaming industry. In the current market, creators aren't given full credit for their work and are often underpaid. Additionally, the general infrastructure results in high costs, which decreases profitability.
With Theta Network (THETA), creators are given full credit for their work. On the platform users can enjoy movies, TV series, esports, and even educational videos, with additional features being added monthly.
The price of Theta Networks' native token, THETA, increased by 43.82% in January. One THETA is currently worth $1.08 and is expected to increase over the next few weeks as the market recovers.
Orbeon Protocol Stage Five Presale Almost Sold Out
Orbeon Protocol is a new DeFi project that applies blockchain technology to the crowdfunding market. With the Orbeon launchpad, startups can raise funds from everyday investors instead of going through a rigorous venture capitalist application process.
This unique application has several benefits for both startups and investors. Firstly, startups can diversify where their funding comes from, instead of relying on a sole investor. Secondly, while raising funds, startups can also build a strong community of investors who believe in their mission.
For investors, the Orbeon launchpad removes the barriers to entry to startup investing, as startup investments are currently only available to venture capitalists and banks. This allows investors to profit from early growth stages and support the growth of their favorite startups.
The Orbeon launchpad works by letting startups sell fractionalized, equity-backed NFTs to investors for as low as $1. These are purchased and held much like normal stocks; however Orbeon Protocols (ORBN) "Fill or Kill" mechanic can be used to keep investors protected. If an investor buys into a startup that misses its funding goals, they'll have their money returned, thus limiting risk.
Analysts believe that on its current trajectory, Orbeon Protocol (ORBN) will hit at least $0.24 before its presale ends, and with stage five of the Orbeon Protocol (ORBN) presale close to selling out, investors are buying ORBN tokens to maximize their returns.
Find Out More About The Orbeon Protocol Presale
Website: https://orbeonprotocol.com/
Presale: https://presale.orbeonprotocol.com/register
Telegram: https://t.me/OrbeonProtocol