FarmaTrust, the leader in pharmaceutical supply chain security, announces a further progress with  Mongolian Government to launch the first blockchain track and trace project in the pharmaceutical industry, aimed at eliminating counterfeit medicine in the country. The project is a collaboration between governmental and nongovernmental parties, which includes the Specialized Inspection Agency of Mongolia and the Mongolian e-Government Center NGO. This is further to the MoU signed by all parties in February 2018. The feasibility study was signed at the House of Lords, London, in the presence of FarmaTrust's Chairman, Lord Anthony St John of Bletso.

FarmaTrust uses blockchain technology to seamlessly trace individual packets of medication and pharmaceuticals across the global supply chain. FarmaTrust's mission to eliminate counterfeit drugs aims to save lives while creating efficiencies within the pharmaceutical sector. By employing blockchain, FarmaTrust creates an immutable ledger that traces and secures global, pharmaceutical supply chains that utilize AI and big data analysis.
In working  with the Mongolian Government, FarmaTrust aims to prove just how effective the FarmaTrust system is, working in emerging markets, as well as developed markets. It will begin by administering feasibility reports, monitoring the national government, and inspecting pharmaceutical supply chains, warehouses, and relevant retailers.
The partnership is a government agency agreement that offers performance longevity and the opportunity to act as a case study for other governmental bodies around the world particularly those in countries where regulatory environment is unclear and they lack technology infrastructure. The project will cover all medicinal products in the whole territory, rather than just individual product lines in a particular private enterprise. This will be the first ever implementation of a blockchain-based track and trace solution within the pharmaceutical industry, as well as in this particular territory, that does not already possess an existing technical infrastructure. The Special Inspection Agency anticipates the installation process to happen in Q2 2019 after certain legislative and budgetary requirements have been met.
"We're extremely excited to be partnering with the Mongolian government, as it alidates our fully functioning blockchain solution, rather than just concepts and vision. Finally, our life-saving project will become a live implementation," said Raja Sharif, CEO of FarmaTrust. "The project will display FarmaTrust's ability not only as a primary blockchain company, but an entity that can work on a consultancy basis at country level."
"FarmaTrust is making great strides in the commercialisation of its blockchain based technology, with a number of key customer and partnerships in recent months" added Sharif. "We have firmly established ourselves as a leader in the field, and 2019 should see an acceleration of the number of customers using our services".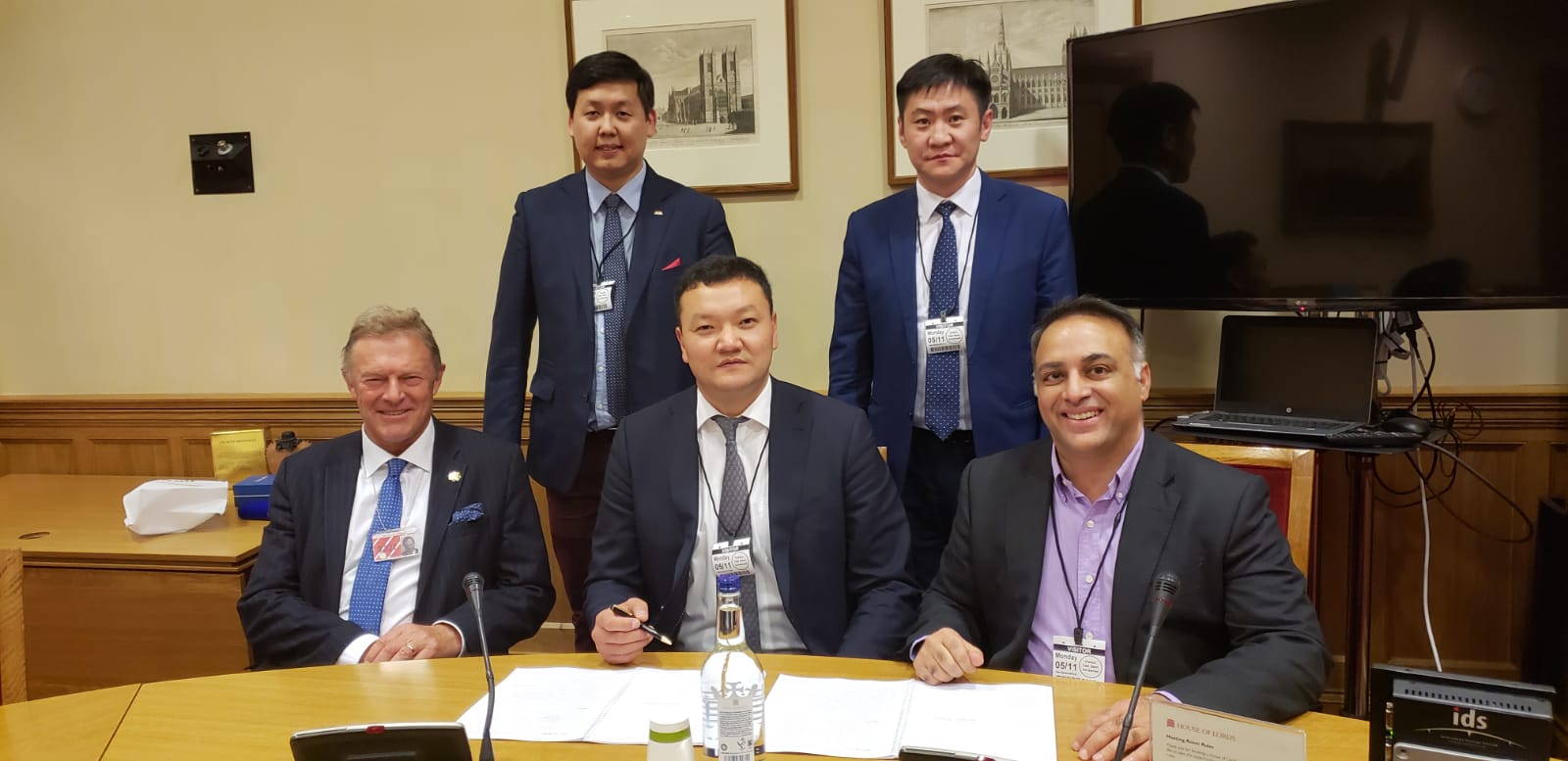 About
FarmaTrust is the most efficient and cost effective global pharmaceutical tracking system, ensuring that counterfeit drugs do not enter the supply chain and providing security to pharmaceutical companies, governments, regulators, and the public. FarmaTrust's blockchain-based system utilizes Artificial Intelligence, and big data analysis to deliver value-added services, efficiency, and a transparent supply chain. The FarmaTrust system is safe, secure, encrypted, immutable and future proof. FarmaTrust is based in London.