FLUX, a global decentralized gaming ecosystem based on blockchain technology, has launched an open token sale on December 10. During the ICO, credit card payments will be enabled in an attempt to open up the world of cryptocurrencies, blockchain and ICOs to the masses. It means that participants can use credit cards (fiat money) to buy tokens during the ICO, thus making it much more convenient for a person to participate in and opening up the process to a greater number of people. FLUX wants anyone to be able to invest in its ICO, regardless of how much they know about the crypto industry. We aim to avoid issues of traditional investment options such as high entrance costs, large fees, and little to no transparency. FLUX platform offers its users complete transparency and little to no fees.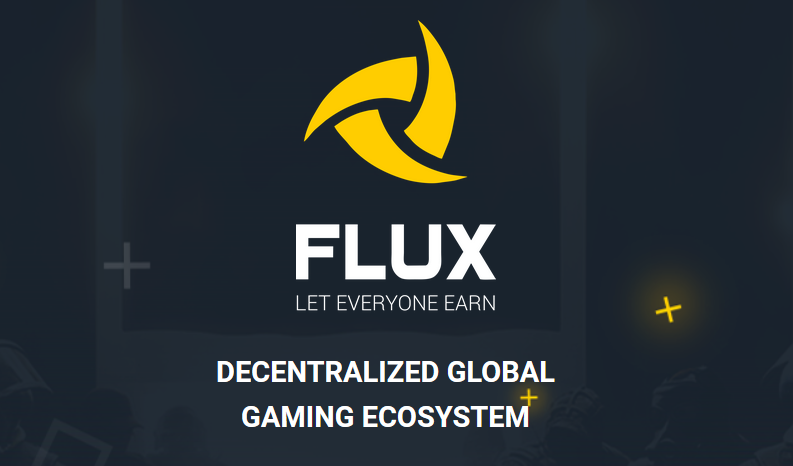 The FLUX economy assumes absolute transparency, absence of boundaries, and its own token (FLUX) will be the main means of payment within the ecosystem. We have already raised more than $2 million, and we want to be as open and transparent as we can to anyone who wants to participate in FLUX ICO. Our team believes that adding credit card payments will make it easier for everyone to become investors and start earning on FLUX tokens.
The first milestone is to release a fully functional matchmaking platform based on Ethereum by the end of Q1 2018. Prior to this, FLUX will conduct the second and final token sale without bonuses, so don't miss out on the opportunity to purchase tokens during the open sale with bonuses on December 10.
Our main goal is to give the industry a versatile ecosystem, in which users can satisfy all their interests and requests and earn on them.
Media contacts:
Website: https://flux.fund
Twitter: https://twitter.com/FLUX_PLAY
Facebook: https://www.facebook.com/flux.gamers/
---
Crypo-Reporter.com does not endorse nor support product/service described in press release. Crypto-Reporter.com is not responsible for or liable for any content, accuracy or quality within the press release. Readers should do their own due diligence before taking any actions related to the promoted company or any of its affiliates or services.