Fortune Asia is one of India's top blockchain conferences that focuses on the future of technologies like Blockchain, AI and Future Tech. The event covers an ICO/STO pitch competition for blockchain companies, keynote sessions covering top-level content from well-known speakers and companies who are adopting and developing cutting-edge blockchain technologies around the world.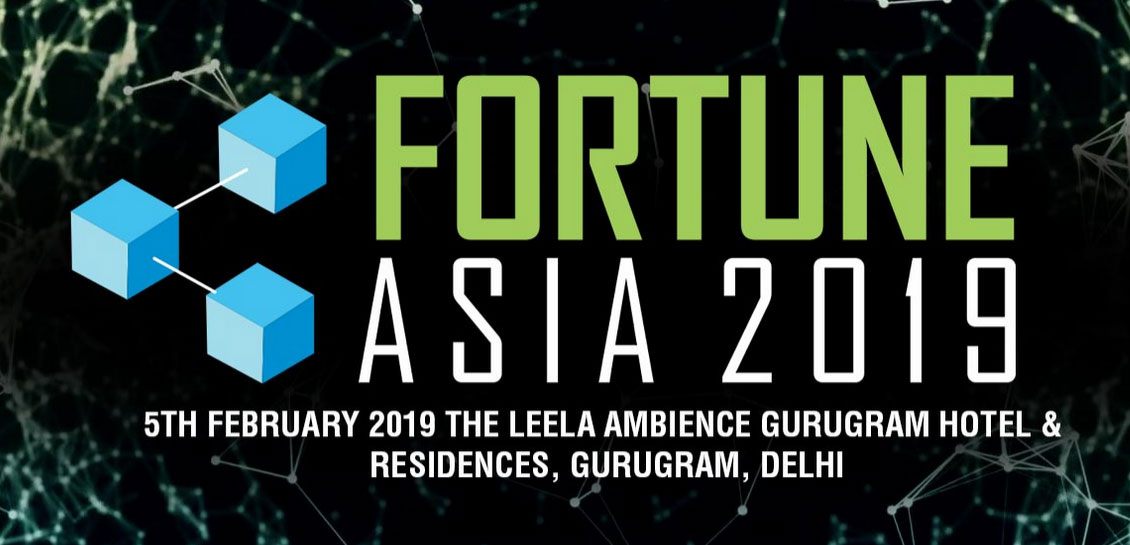 The event will be taking place at The Leela, Delhi on the 5th of February, 2019. Fortune Asia 2019 is likely to witness colossal participation with more than 500 delegates and 20+ speakers at the event.
Distinguished speakers in this event include DR.Evan Singh Luthra, Founder – EL Group International,Almora; Shahin Noble Pilli, Founder – Coinadvice, CO-Founder – Asia Blockchain Expo; Varun Sethi, Partner – Blockchain Lawyer; Sean H. Worthington, President – Cloudcoin Consortium; Shikha Mehra, Senior Research Associate, Jindal Global Law School & Assistant Director, JGLS Alumni Relationship; Opinder Preet Singh, CEO & Founder – ZTIP; Aman Sanduja, Blockchain Speaker, Researcher & Strategist; Girish Bajaj, Global CEO/Strategist, GB Blockchainer,India; Mohit Mamoria, CEO, Authorito Capital, Gurugram; Sheetal Bhasin, Community Manager, Yatracoin; Mithil Thakore, CO-Founder at Quillhash Technologies; Giacomo Arcaro, Black Marketing Guru; Ashley Turing, CEO, Livetree; DR.Buyun Zhao, Livetree COO, CO-Founded, Cambridge Analytica.  
Blockchain market size is expected to cross USD 16 billion marks by 2024.  The increasing investment by the venture capitalists in the blockchain technology is a significant factor propelling the market growth. In 2017, approximately USD 1 billion was invested in blockchain start-ups with more than 185 deals across the globe has been witnessed. Indian blockchain technology market is projected to grow at a CAGR of 58% during 2018-24.
Mr. Aadil Singh, Founder – Fortune Asia and Director – Tefla's, believes Fortune Asia will be an established annual feature in the industry and will be keenly looked forward by the players in the Blockchain and Technology industry. A truly interactive forum, Fortune Asia will be enriched by international participation and will provide an index of the rising importance of India in the global technology marketplace.
About Tefla's
Tefla's is known for conceptualizing, planning and organizing research-based industry-specific conference & exhibition in tandem with industry leaders & associations. Its event calendar consists of industry-specific events which have now become the annual events of various industries attracting wide and comprehensive participation.