The crypto landscape has had a lot of success stories from projects that sprang out of the most unimaginable places. Solana (SOL) and Tron (TRX) are great examples of underdog blockchain projects that defied all odds and climbed the ranks to become major market forces. Now, the eyes of the entire crypto ecosystem are fixated on Golteum, a budding revolutionary web3 project aspiring to tow a similar path.
Solana (SOL) won the heart of crypto enthusiasts with its low fees and lightning-fast transaction speed. The advent of non-fungible tokens (NFTs) caused its price to soar, as customers used SOL to purchase NFTs from popular NFT marketplaces with low fees.
During its initial sale in April 2018, Solana sold for $0.04. On November 6, 2021, it surpassed an ATH of $259. Solana (SOL) is down bad over 90% from its all-time high but it's interesting that the token is still over 3,000 above its presale price, thereby protecting early buyers through the massive volatility while retaining profits.
Such is the opportunity on Golteum (GLTM) as the project launches its Stage 2 presale.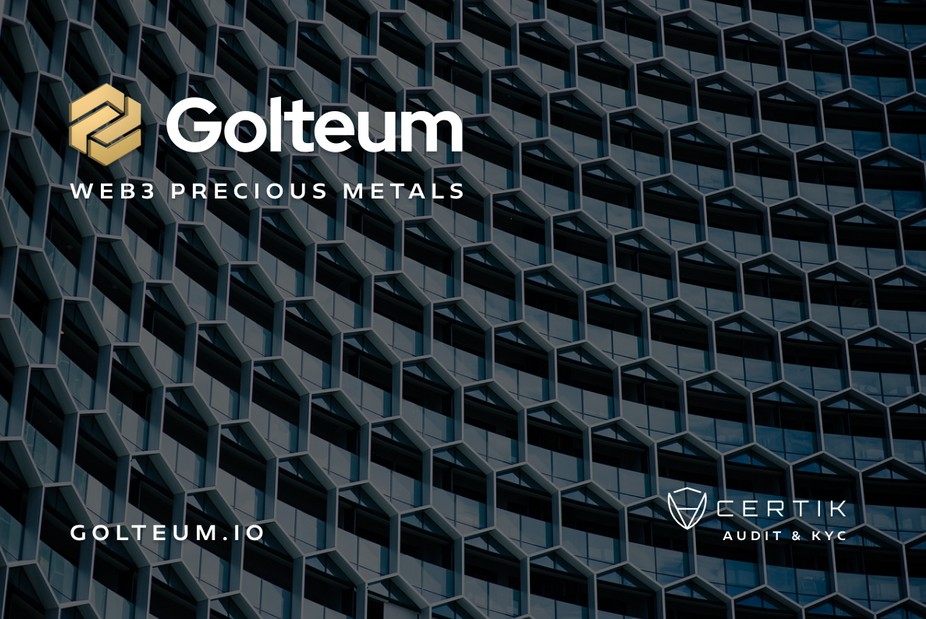 Tron (TRX) Became a Blockchain Network From An ERC-20 Token
Tron (TRX) started off as an ERC-20 token on the Ethereum blockchain. Holding on to its core purpose of creating a truly decentralized internet, TRON morphed into its own blockchain network in 2018 and reached its full potential in 2021. TRON aims to create an internet where creators will own the entirety of their content; hence, it is a key player in the actualization of the Web 3.0 project.
It is true that TRON hasn't recorded the astronomical prices that Solana has recorded, but it has a clear roadmap for the future. Its current price is, however, over 4,022% from the all-time low price. Little wonder why many investors still hold it, and lots of centralized exchanges use it as the choicest network for transactions.
Golteum's Revolutionary Model
Like Solana and TRON, Golteum's unique offering is revolutionary, and it merges the best elements of the precious metals and crypto markets. Golteum allows investors to trade precious metals and cryptocurrencies on a single interface. Hence, instead of trading only volatile cryptocurrencies, Golteum allows you to own and trade real-life assets like gold, silver, and platinum.
Tron (TRX) and Solana (SOL) came with the highest level of security and asset reserves to prove their legitimacy. In the same way, Golteum leverages Chainlink's Proof-of-Reserve to provide transparent access to its treasury. This gives investors the assurance of asset security.
Join Golteum Presale Now
Just as TRON and SOL's early investors made huge profits over the years, a new set of investors are about to make a fortune from Golteum token (GLTM). Stage 2 presale is offering the tokens at $0.012. Seize the opportunity to enter when it's cheap and claim a 15% bonus when you buy now.


For more information about the GLTM Presale:
BUY GLTM PRESALE TOKENS NOW
WEBSITE
TELEGRAM
TWITTER
Disclaimer: The statements, views and opinions expressed in this article are solely those of the content provider and do not necessarily represent those of Crypto Reporter. Crypto Reporter is not responsible for the trustworthiness, quality, accuracy of any materials in this article. This article is provided for educational purposes only. Crypto Reporter is not responsible, directly or indirectly, for any damage or loss caused or alleged to be caused by or in connection with the use of or reliance on any content, goods or services mentioned in this article. Do your research and invest at your own risk.