Let's face it. Most top cryptocurrencies aren't exactly environmentally friendly. Moreover, when it comes to being useful as an actual "currency," most cryptocurrencies fall far short. Instead, for the most part, the top cryptos are still just speculative investments. Let's just say that "hodlers" aren't buying crypto for their health or the benefit of the environment. It's mostly about making money.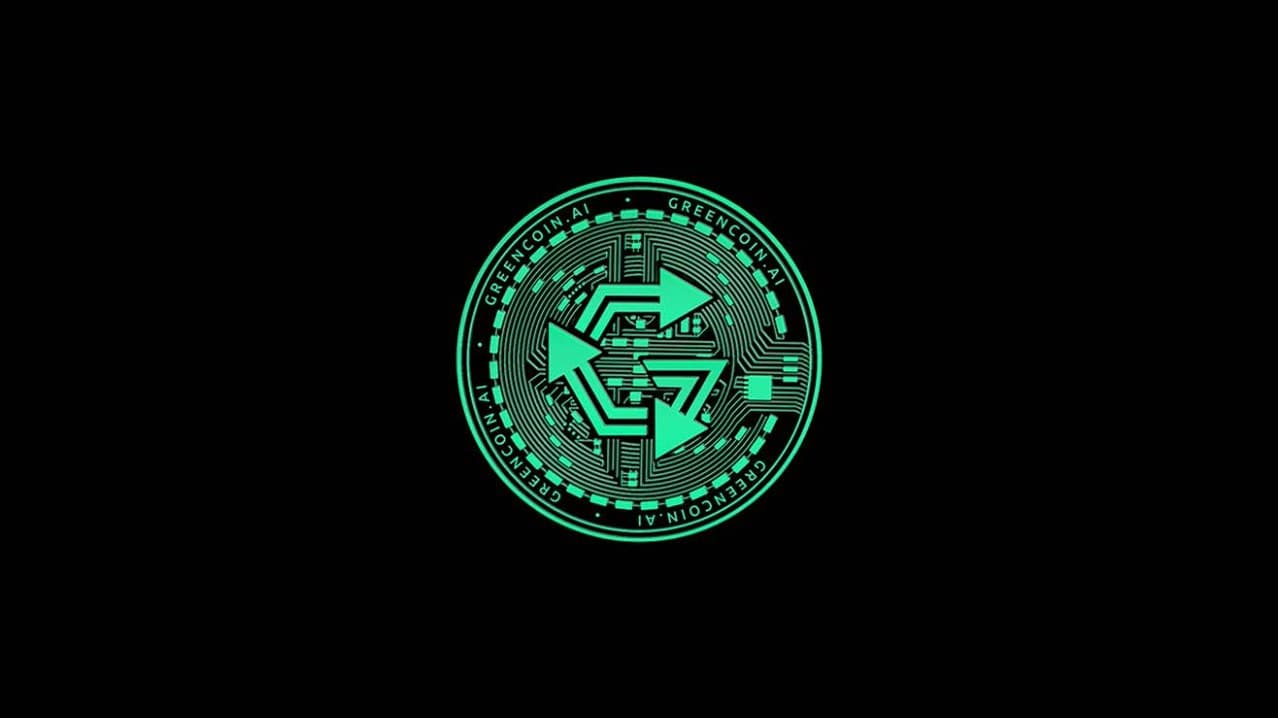 The team at GreenCoin.AI (GRC) — developers of the GRC Coin — are on a mission to bring the world a token that not only has the potential to generate wealth but also to greatly increase health and happiness.
Moreover, GreenCoin.AI (GRC)'s mission is to make the GRC coin more energy-efficient and environmentally friendly than those other energy-hogging cryptocurrencies by utilizing renewable energy for mining.
Don't hodl GRC coins, collect them!
The team at GreenCoin.AI (GRC) wants to replace the idea of "hodling" (slang for holding long-term) with a new concept that's more akin to NFTs than it is to fungible tokens — that is "collecting."
GRC coin collectors don't just benefit financially from holding onto GRC coins as a long-term investment; they also become valued members in GreenCoin.AI (GRC)s movement to create a better world.
Dr. Newton Howard, Co-Founder of GreenCoin.AI (GRC), elaborated on his vision of creating a better world through Green cryptocurrency's proprietary patented technology. Through "using the natural commodity of human-generated energy, [physical exercise]," GreenCoin.AI (GRC) is able to "[efficiently] capture the energy" and reward collectors with GRC coins.
The revolutionary AI technology in their mobile bikes, treadmills, watches, and mobile app allows collectors to transform their health and reduce the use of pollutive energy, improving the environment.
Not only are there physical effects to this idealistic and exciting GreenCoin.AI (GRC) ecosystem, but there are also psychological benefits!
Creating an ecosystem in this world where the health of the environment and each individuals' health, wealth, and happiness can be improved, is the GreenCoin.AI (GRC) vision.
Why collect GRC coin?
Modeled after popular play-to-earn economies, GreenCoin.AI (GRC)'s "Burn-to-Earn Your Fortune" program eschews stockholders and instead turns its members into stakeholders.
Members will be able to build their coin collection simply by working out and burning calories. As the system evolves, coin collectors will be able to use their GRC coins to purchase fitness equipment, accessories, personal training, and motivational content.
GRC coin collectors don't need to take part in a fitness regime to grow their collection. They can also earn GRC coins in their sleep! For example, members will have the option to monetize their personal data by choosing to anonymously share it with merchants. Furthermore, as with other crypto coins, GRC coin collectors can also earn by minting, staking, and bonding their GRC coins.
As the GreenCoin.AI (GRC) network grows, the coins will become more and more valuable creating the potential for a financial windfall.
How to collect GRC coins
GreenCoin.AI (GRC) will be launched in the first quarter of 2022. Once it becomes available, anyone can begin collecting GRC coins simply by downloading the GWallet. Upon setting up the GWallet, new collectors will automatically receive their first GRC coins as a reward.
This New Year's you could resolve to improve your physical fitness and join a gym; however, including gear and transportation could run you upwards of $500-plus a year. The alternative is you could resolve to improve your finances by saving that money and investing it instead. But with GreenCoin.AI (GRC) you can do both, while at the same time helping to protect the environment.
This article is provided for informational purposes only and should not be interpreted as investment advice. All investments involve risk of loss. Any reference to an investment's past or potential performance is not, and should not be construed as, a recommendation or as a guarantee of any specific outcome or profit.