Following successful #HackTravel hackathon which took place in Prague during Prague Blockchain Week 2018, Winding Tree is hosting the second edition of this hackathon July 3-5, 2019 in Lisbon. This year the focus will be on business innovation within the travel space.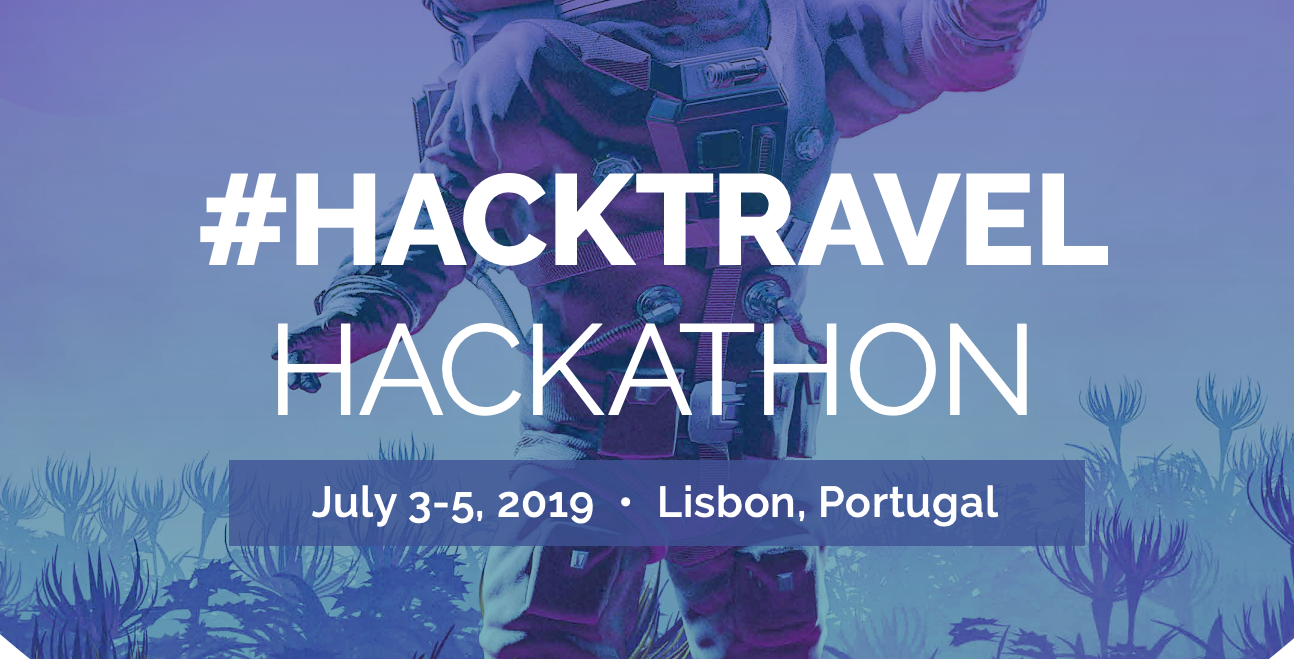 Last year's hackathon, the first of its kind, allowed various airlines, travel companies and blockchain developers to combine their coding solutions in a collaborative effort using Winding Tree's open source platform. We received 85+ hacker applications, 120+ participants representing 20+ countries, 12 project submissions and tons of fun.
The event brought together competitors, such as Air France and Lufthansa, who collaborated together in order to bring innovation to the antiquated travel industry. As a result, Air France became the first airline to allow external developers, including those from competing airlines, inside its system.
The nature of the #HackTravel hackathon itself was an unprecedented phenomenon — up till now it was hard to imagine that teams from major airlines would sit down and write open source code alongside travel startups, independent developers and industry software vendors. We're determined to change this industry mindset going forward.
It was the first time that major airlines, developers, and startups worked on solutions together, openly exchanged expertise, gave feedback, contributed to each other's hacks with fresh perspectives and picked each other's brain in the spirit of open innovation.
Winding Tree has developed a set of open-source protocols and software solutions that allow travel companies to connect in an open marketplace, providing many of the benefits current intermediaries offer, while reducing their power significantly.
Winding Tree has crafted #HackTravel specifically for key players in the travel industry, including leaders from hotels, airlines, OTAs, and startups. Participants will work collaboratively with software companies and developers to tackle real-world industry pain points, creating Proof-of-Concept proposals alongside technical hacks and gaining collective expertise.
Who Should Participate
– business / product team representative from an airline, hotel or travel software development company;
– CEO/leadership/business/product team of a travel startup & OTA;
– independent travel industry expert;
– developer / technical team that wants to maximize their experience at the hackathon and get access to business insights (hacker ticket holders get access to the entire program at no cost).
Why Participate
– bring your business needs to the table and leverage collective expertise from fellow business teams and Winding Tree mentors to define real world Proofs-of-Concept addressing your business goals.
– leverage Winding Tree developer community expertise — offer your Proof-of-Concept ideas to the hackers as a challenge to work on.
– leverage complimentary training & educate your team on what decentralized solutions can do for your business.
– experiment with different solutions / approaches and get immediate validation & feedback from our team.
– learn what Proofs-of-Concept projects other businesses are working on & how Winding Tree platform is solving their business goals.
What To Expect
– Business hackathon portion starts on July 3, preceding the technical portion on July 4 and allowing non-overlap time for those who want to take part in all hackathon activities (business portion, training, talks and technical portion) Business participants are encouraged to use both July 3 and July 4 to work on their business proposals and present those to the community at the end of July 4;
– On July 4 every business hackathon participant will have the opportunity to offer their Proof-of-Concept ideas to the hackers to tackle;
– Full program schedule is coming up. All ticket holders get access to all hackathon activities;
– Business hackathon will be facilitated by our team. We will provide all necessary info, templates and demos from existing Proof-of-Concept projects being executed by our partners for your reference and inspiration;
Desired outcomes  – detailed and thorough Proof-of-Concept proposal writeups focusing on business needs and goals, expected ROI, success metrics, potential implementation scope & roadmap, etc.  – all the good stuff business folks are already familiar with. As mentioned, no technical skills necessary;
– What kinds of ideas should you tackle? You are welcome to work on your existing business needs and come up with Proofs-of-Concept to solve those or you can also use one of Winding Tree Official Hackathon Challenges  –  we'll have challenges airlines, hotels, OTAs and software vendors (will be announced shortly).
Apply here: https://windingtree.typeform.com/to/zw5WmH