Health Wizz announced the launch of its blockchain-powered technology solution to address the mounting Electronic Health Records (EHR) problem and give consumers control over their medical data. Built with the belief that people must have the ability to access and manage their health information electronically, the Health Wizz secure, decentralized mobile platform enables people to aggregate, organize and share personal medical health records securely and efficiently.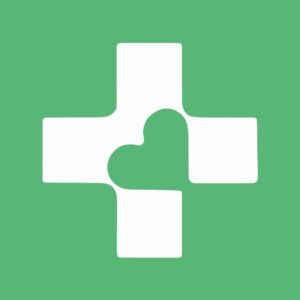 As consumers gain greater awareness, they have greater expectations. They expect to be in control of their health and their health data and this includes the ability to access their health information anytime, anywhere. However, the healthcare industry lacks comprehensive, easy-to-use tools and systems that allow individuals to own and share their health data in a secure and private environment.
"My mother was admitted to ER last year. Doctors couldn't find anything wrong. Shortly after, she was readmitted to another hospital. They repeated all of the tests because the first hospital would not share her medical records. That is a lot of time and money wasted. My mother is not alone. Testing redundancies add an estimated $25 billion to the nation's healthcare costs," said Raj Sharma, chief executive officer of Health Wizz. "This is completely avoidable. We envision a future where consumers own their medical health data and can easily organize and share their records, in a secure fashion, at little to no cost. The launch of the Health Wizz platform is the first step in bringing this vision to reality."
Despite significant growth – the global EHR market is expected to reach USD 33.41 billion by 2025 – the adoption of EHR has been fraught with problems, including data breaches, scalability, interoperability and data integration. Furthermore, the rise of EHR has also led to companies profiteering from the selling and trading of personal medical records, often without the consumer's knowledge. The mobile platform developed by Health Wizz addresses these problems by returning ownership of medical health records back to the consumer.
"Medical records and data management are some of the greatest impediments to quality health care," said Dr. Nitin Desai, chief medical officer of Health Wizz. "We have seen MHR inaccuracies, data integration problems and privacy concerns in regards to the buying and selling of personal data. Your health is your greatest asset. Your health data records are your second greatest asset. We believe that people must be in control of their health records. It is your body, your data."
Today, healthcare providers manage inefficiencies by trying to manually reconcile medical data among numerous clinics, hospitals, labs, pharmacies, and insurance companies. This does not work because the single record of your health data and where and how it was added or amended does not exist. Further, despite improvements to data standards, each electronic health record (EHR) is stored differently, so it is not obvious who recorded what and when.
The Health Wizz mobile platform leverages blockchain technology to provide consumers with the tools they need to aggregate, manage and share their medical data with stakeholders, including research organizations and pharmaceutical companies, all while ensuring data integrity and protecting patient's privacy.
"Dubbed the most innovative technology since the Internet, blockchain eliminates the middleman between the patient and his or her medical health records. We've developed a platform based on blockchain, data management and mobile technologies that shifts the locus of control from medical institutions back to the patient, enabling people to take control of their own data", said Sirish Bajpai, chief technology officer of Health Wizz. "Health Wizz doesn't store health records on the blockchain. It stores a signature of the record on a blockchain and provides secure access to the patient, who is ultimately in control of when, where, how and who can access that record. This digital signature also assures the integrity of the record," Bajpai said.
How Does It Work: Managing Your Health Records With Digital Tokens
The use of blockchain in health information data flow allows the use of cryptocurrency to incentivize contribution of individual health data for research, analytics and precision medicine. Parties desiring to acquire health data from users will now have the ability to pay patients for their data using cryptocurrency. On public blockchains supporting smart contracts, like Ethereum, Ether-based tokens are fueling the health data marketplace. The concept of "tokens" as special purpose cryptocurrencies, with their own rules of minting, mining, rewarding and inflation control, is well established and supported by the Ethereum ecosystem.
OmCoin, a digital token issued by Health Wizz, is the ideal token for incentivizing data exchange contracts between users, data providers and data seekers, including pharmaceutical companies, insurance companies, medical providers and research organizations. OmCoin is custom Ethereum token that will serve as digital access keys, providing users with a secure and efficient way to manage and exchange their healthcare data via blockchain.
How To Participate in The Ecosystem: Digital Token Sale
To support the further development of the platform and the virtual health data marketplace, Health Wizz today announces the pre-sale of its digital token, OmCoin. The pre-sale will run November 30, 2017 until February 2018.
Investors who take advantage of the pre-sale of OmCoin will be issued Simple Agreements for Future Tokens ("SAFTs"), which will convert into OmCoin upon the formal launch of the mobile platform in March 2018. The solicitation, offer, and sale of SAFTs will be conducted in a manner that is compliant with applicable securities laws and regulations, including Rule 506(c) of Regulation D. Only verified accredited investors will be eligible to purchase SAFTs.
Health Wizz plans to use the initial funds raised to further build out the mobile platform and develop an ecosystem around OmCoin. Funds will also be used to establish a virtual marketplace where people can exchange and trade their data securely, if they choose to.
Accredited investors who are interested in joining the Health Wizz OmCoin pre-sale should register at www.healthwizz.io or send an email indicating their interest to presale@healthwizz.io
About Health Wizz
Health Wizz is a secure mobile platform that provides consumers with the necessary tools for aggregating, organizing and sharing their medical health records over the blockchain. Founded in 2016, by Raj Sharma, Dr. Nitin Desai and Sirish Bajpai, Health Wizz is on a mission to empower consumers with the necessary tools to better manage their health and medical records. Health Wizz is a member of The Health Record Banking Alliance (HRBA) and is a founding member of HL7 FHIR Foundation. For more information on Health Wizz, please visit www.healthwizz.com.
Forward Looking Statements
This press release may contain forward-looking statements within the meaning of the Private Securities Litigation Reform Act of 1995. These forward-looking statements may be identified by their use of terms and phrases such as "anticipate," "expect," "will," "believe," "continue" and other similar terms and phrases, and such forward-looking statements include, but are not limited to, the statements regarding Health Wizz's future development of its mobile platform and its digital token presale. The outcome of the events described in these forward-looking statements is subject to known and unknown risks, uncertainties and other factors that could cause actual results to differ materially from the results anticipated by these forward-looking statements. The statements in this press release are qualified in their entirety by the provisions of definitive documents related to the digital token presale.
Press Contact
Amanda Hundt, Spark for Health Wizz
healthwizz@sparkpr.com
575-491-0974
---
Crypo-Reporter.com does not endorse nor support product/service described in press release. Crypto-Reporter.com is not responsible for or liable for any content, accuracy or quality within the press release. Readers should do their own due diligence before taking any actions related to the promoted company or any of its affiliates or services.