Nifty's, the platform for NFT-powered communities, announced its partnership with George A. Romero's Estate and Polyform Studios to bring horror and zombie fans the: George A. Romero's Zombie Nation digital collectibles experience. The collaboration is the first NFT project for the Estate, highlighting Romero's iconic character references throughout the trajectory of his career.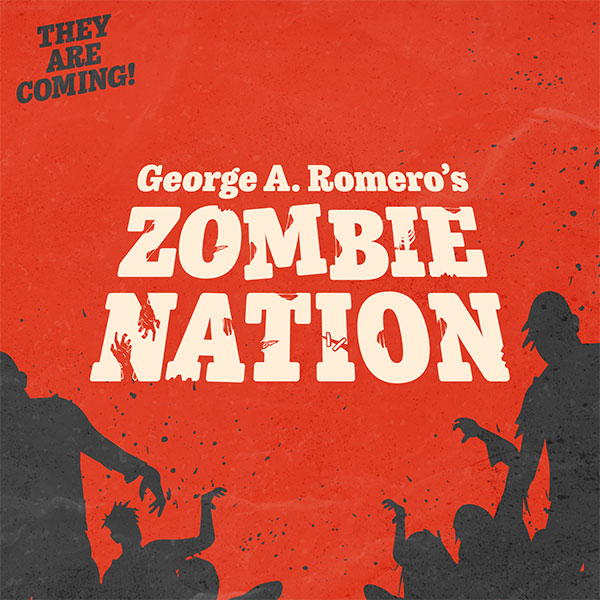 The multi-part avatar program will begin right in time for Halloween 2022, starting with a community screening of "Night of the Living Dead" that will be co-hosted by Romero's wife, Suz Romero, on October 30th. Leading up to the avatar launch in 2023, fans can look forward to numerous community-centered experiences and horror film co-learning tutorials.
The avatar collection will resemble trading cards style featuring character references such as "The Survivor", "The Rebel", and other iconic zombie film archetypes from the filmmaker's robust catalog. The randomly generated digital collectibles will also feature 100% hand-drawn and digitally painted attributes to add to a realistic component of the project. Additionally, for the first time on Nifty's, fans who purchase within the Romero campaign will receive ownership of copyright and licensing rights of their avatars.
Keeping in line with Romero's imagination and spirit for storytelling, NFT owners will be offered a series of token-gated tutorials focusing on creative uses of the avatars, including script writing, storyboarding, rigging and animating their NFTs.
"Introducing zombie and horror fans into the NFT community is a monumental moment for us," said CEO and Co-Founder of Nifty's Jeff Marsilio. "Nifty's is excited to support the Romero Estate in their integration of NFT collectibles for its super fans looking to continue the legacy of the great George Romero. We're looking forward to opening the door for more communities to utilize and benefit from the advantages of Web3 capabilities while also showcasing the work of future filmmakers looking to walk in Romero's legacy."
"Collaborating with a legendary brand to take their first step into the Web3 world is always thrilling and rewarding design work. But as an office of film nerds and horror buffs, having this opportunity to contribute to the legacy of the Godfather of Horror himself is a dream come true," said CEO and Co-Founder of Polyform, Adam Wilson. "We're excited and honored to work hand in hand with the Romero Estate and the Nifty's team to make something that is truly for Mr.Romero's fans and continues on the zombie filmmaking tradition that he started."
"The Romero Estate is excited to partner with Niftys to create these exclusively crafted NFT Avatars that really capture the essence of Romero and his bona fide zombie cosmos," said Founder and President of the George A Romero Estate, Suzanne Desrocher-Romero. "The true impact of his work is remarkable and is felt and experienced globally. Now we can all own a piece of George A. Romero's Zombie Nation!"
As the first collaboration between Nifty's, Polyform Studios and The Romero Estate, the goal of this program is to create a unique collection and storytelling opportunity to bring horror fans closer to the films and characters made by the late George A. Romero.
For more information and updates, please visit: www.niftys.com and follow @Niftys and @ZombieNationGAR on Twitter.
About Nifty's
Nifty's connects fans to what they love most through NFT-powered collectibles, experiences and rewards. Our innovative NFT platform and easy-to-use interface enable communities to collect and trade digital art and other collectibles from their favorite brands and creators. Leveraging eco-friendly blockchain technology, Nifty's empowers our partners with a premium, flexible and secure platform to launch their NFTs and make them discoverable by Nifty's global community.
About George A. Romero Estate
The George A Romero Estate is a multi-faceted entity that manages all the legendary filmmaker's interests and ongoing projects while overseeing Romero's assets, most of which are held and archived by the renowned Hillman Library at the University of Pittsburgh. The library's Romero collection allows scholars and fans from all over the world to research, study and cherish Romero's life works. The deposit includes unproduced scripts, film archives, memorabilia and more.
The George A Romero Foundation is a non-profit organization founded by Suzanne Desrocher-Romero to honor the life, work and cultural influence of George A Romero. All proceeds for the foundation go to support independent filmmakers and artists seeking to continue Romero's socially-conscience horror.
About Polyform
Polyform Studio is where ideas, user needs, and business goals transform into beautiful, easy to use, digital products. Polyform utilizes design, strategy, and a battle-tested process to transform tech breakthroughs, business needs, user feedback, and crazy ideas into digital consumer products that define categories. The company designs products for mobile, AR, IoT, and on the web.
For more information visit: www.polyform.co