XVG, HIFI, and GLTM are some of the coins with unique propositions in the crypto world today. Verge (XVG,)refers to open-source software, as well as a community for things associated with cryptos.
HIFI is a native token of Hifi, the DeFi finance protocol positioned to help simplify the art of managing community-backed cryptos.
GLTM is the brilliant idea of Golteum – a multi-asset Web3 platform for precious metals and cryptos to flourish. GLTM outshines XVG and HIFI by a mile as it raises its game with strong fundamentals and unique tokenization procedures even as its 2nd Presale is here.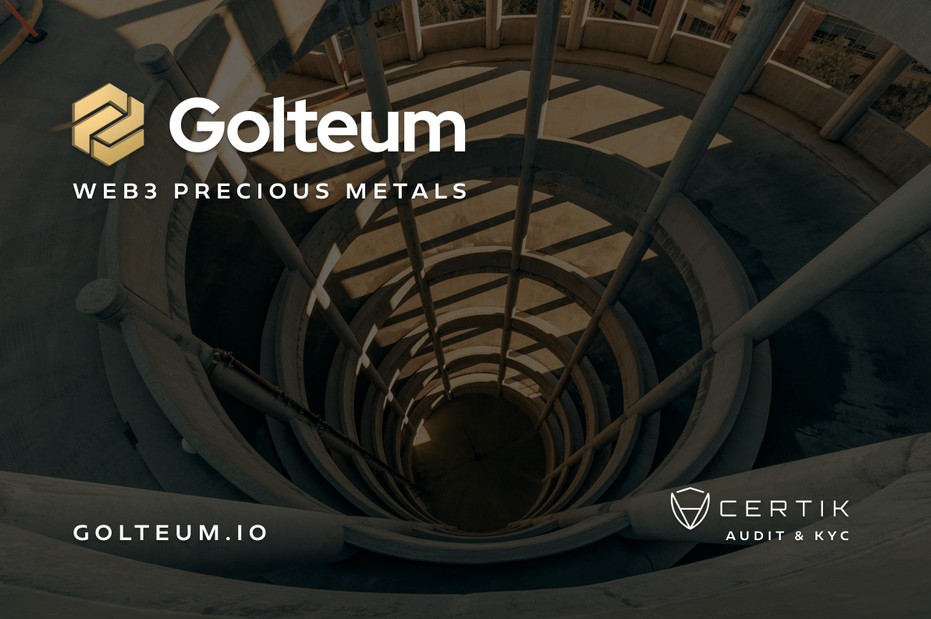 Verge (XVG) Anonymity Fails To Lead To An Uptrend
Verge looks to equip folks around the world by introducing blockchain deals into normal life making it realistic for persons to partake in deals promptly, privately, and efficiently.
Despite this emphasis on privacy, the 2014-launched coin ranks comparatively low amongst other coins. XVG which is the token of the Verge brand has seen a downward slope losing almost 100% of its all-time high and in the past 24hrs has declined by over 15% in value.
While Verge makes it easy to be anonymous by obfuscating the IP address of the transacting participants, a website in 2018 served as a whistleblower and allegedly said that Verge so call anonymous IP addresses are not hidden, claiming to list all the IP addresses associated with 100s of Verge transactions.
However, Verge denied all the alleged claims and disputes the authenticity of the website aiming to publish the address.
Hifi Struggling To Stay Afloat
Hifi is a DeFi protocol that lets users borrow and lend crypto at some fixed rate of interest. The applicable governance token is backed by the community-sanctioned process for risk management and incentives to affirm the seamless operation of the Hifi protocol.
Holders of HIFI, its native token, get to choose which assets users can borrow against which can either be NFTs, ETH-oriented tokens, and even tokens supported by real-time assets. At the center of the lending protocol for Hifi is a few switches that get put on accounts for an origination fee the moment a user borrows from the same protocol.
Currently, HIFI has lost over 54% of its all-time high and records an 11.93% decline in ROI, this decrease in value is making some investors skeptical to bag the token.
The Unique Tokenization Process of Golteum
Via a robust worldwide network of suppliers of precious metals, Golteum had raised a decentralized approach for tokenizing real assets. Accredited persons can make requests for tokenization by keeping these precious metals in any related storage system.
The decentralized nature of the Golteum ecosystem is exemplary and strong enough. Hence, the network is incapable of ever touching or influencing the precious metals hitherto deposited. Such a framework not just makes sense but also shows proof of reliability.
Based on this exciting factor and several more, it is not surprising why many customers are reaching out for the benefits that Golteum offers through its GLTM token. The 1st Presale was a great success with it selling out in only 48 hours at $0.0074 per token price.
The 2nd Presale is here and would soon ramp up numbers from prospective investors around the globe in no distant time. The current price sits at $0.012 but has all potential to surge as experts have reliably forecasted that it will touch $5 in a matter of months given its strong fundamentals. What's more, GLTM comes at a 15% bonus for investors to seamlessly take advantage of now.
The platform has also undergone rigorous, extensive audits of its smart contract by Certik, a blockchain security company, which also awarded six members of the team the Certik silver badge. This portrays Golteum in a good light because audits are meant to protect a platform from bad actors securing users' funds from hacks.


Conclusion
For many reasons, it is best advised to settle for GLTM compared to HIFI and XVG. The compelling tokenomics alongside the nature of its tokenization procedures testify to the breathtaking character of Golteum's cryptocurrency strategy. The Boston Consulting Group has stated that the tokenized assets industry would by 2030 hit $16 trillion. In this regard, Golteum is strategically positioned to tilt GLTM on an upward scale.
For more information about the GLTM Presale:
BUY GLTM PRESALE TOKENS NOW
WEBSITE
TELEGRAM
TWITTER
Disclaimer: The statements, views and opinions expressed in this article are solely those of the content provider and do not necessarily represent those of Crypto Reporter. Crypto Reporter is not responsible for the trustworthiness, quality, accuracy of any materials in this article. This article is provided for educational purposes only. Crypto Reporter is not responsible, directly or indirectly, for any damage or loss caused or alleged to be caused by or in connection with the use of or reliance on any content, goods or services mentioned in this article. Do your research and invest at your own risk.