Enecuum (Enecuum HK Limited), the world's first and only blockchain platform with the capability of mobile mining and one of the most widely-known blockchain investment Fund and Platform, iCapital (Israel), signed an agreement for long-term cooperation.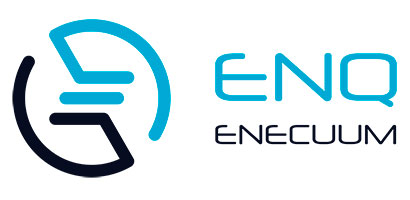 It should be noted that before signing the documents, the team of experts from iCapital conducted the due diligence on Enecuum project, based on critical parameters: the team, the technology, the business model and several other key criteria. Ennecuum qualified for funding by iCapital subsequent to passing their rigorous due diligence process.
The fund known as iCapital cooperates only with promising projects that have significant development potential and can change the world.
In addition, Shelly Hod Moyal, the Founding Partner of iCapital and iAngels, the Israeli VC and investment platform for high-tech equity deals with $140M assets under management, will become Enecuum's project adviser.
Agada Nameri, General Manager of iCapital, stated: "We started investing in blockchain 3 years ago as we identify that the innovation of this technology has the potential to revolutionize and disrupt many aspects of our lives. We are passionate about projects where we can add value to the teams and support their efforts. As an investment platform that sees many projects from all over the world, we were particularly impressed by how Enecuum aims to solve current blockchains' issues related to scalability, speed and security by applying a hybrid mechanism involving mobile mining and an evolutionary data structure which is a merger between traditional blockchains and directed acyclic graphs. We were excited by the Enecuum team's vision, technology and network strength."
Mikhail Saifullin, co-founder and CEO of Enecuum, stated: "Blockchain is a completely new class of assets in the market. It is gaining increasing popularity among funds and individuals around the world who want to diversify their portfolios. We express our deep gratitude to the iCapital team for their high level of appreciation and trust in our product."
For more information:
Website: https://enecuum.com/token
Medium: https://medium.com/@EnqBlockchain
Twitter: https://twitter.com/enq_enecuum
Telegram: https://t.me/Enecuum_EN
Contact press-office:
Dmitry Rumyantsev
https://www.enecuum.com
TG: @DmRum