ICONLOOP, one of the largest blockchain enterprises in South Korea, has announced the signing of a strategic Memorandum of Understanding (MOU) with Korea Productivity Center (KPC), the first educational consulting firm in Korea, to build a blockchain-based industrial ecosystem.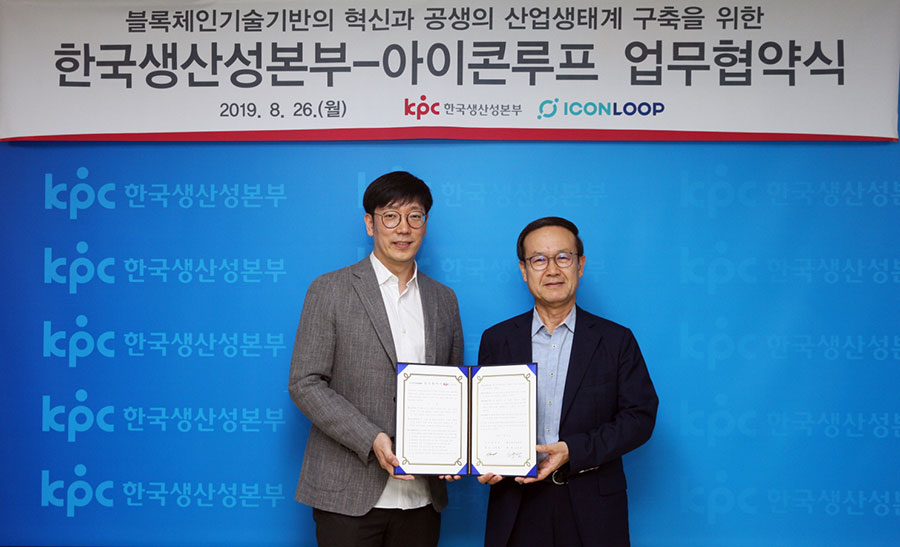 This MOU aims to increase of customer value of Korea Productivity Center through blockchain technologies and services of ICONLOOP. Based on the agreement, ICONLOOP and Korea Productivity Center plan to jointly carry out the business developments related to blockchain companies and industries, interchange for nurturing and training blockchain professionals, and research on current industrial trends.
In particular, the use of broof service from ICONLOOP will enhance the transparency in issuing qualified certification for various curriculums conducted by Korea Productivity Center. broof is ICONLOOP's blockchain-based certificate issuance service that supports certificate issuance, storage, and prevention of falsification.
Jonghyup Kim, CEO of ICONLOOP, stated: "Blockchain technology is a key technology that can rapidly increase industrial productivity by ensuring the stability and transparency of qualified verification and human resource management. Through the cooperation with Korea Productivity Center, which raises national productivity and leads educational renovations, ICONLOOP will strive to build a blockchain-based industrial ecosystem."