A basic strategy for an average investor is to diversify their portfolios to make up for likely losses that may characterize certain investments. FLOKI, SLP, and GLTM are unique options for investors' diversification strategy today.
FLOKI is a native token of Floki flourishing on the power of memes. SLP is the native token of the digital pets-breeding brand known as Axie Infinity.
GLTM is the native token of a multi-asset Web3 platform reckoned as Golteum. To pick a suitable candidate, it is instructive to critically look at the performance of these coins before putting our votes on any.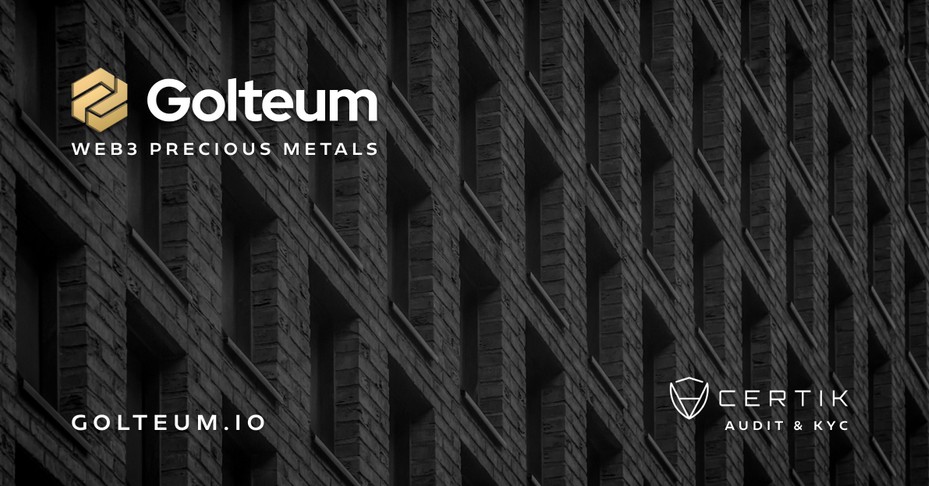 FLOKI and memes tangle
Rated as the people's crypto, FLOKI merges the power of memes with utility and community. The platform believes that the utility of memes is one of the best ways to make money out of major crypto finest and get widespread adoption.
This is highlighted by recognizing that memes resonate with people regardless of status.
Floki is an inter-chain cryptocurrency that can be utilized on the ETH blockchain and the Binance Smart Chain. Every exchange or trade floated by the exchange is subject to a 3% tax.
Being a Metaverse product, the play-to-earn NFT game available on the platform looks to offer first-grade gaming elements on the blockchain and upgradable non-fungible tokens. With all this, FLOKI is yet to appreciate to the extent expected.
Investors need to go easy on SLP
Smooth Love Potion, popularly known as SLP, is one ERC-20 token available on the Axie Infinity framework used in breeding new digital pets known as Axies.
Axie Infinity is a virtual pet universe inspired by Pokémon. It is built on the Ethereum blockchain, where any individual can profit from rewards in token form via skilled gameplay and contributions to the network.
SLP is reported to have slumped in price value because gamers sold off their coins and converted them to cash instead of reinvesting them in the game due to some changes in the game mechanics.
SLP demand proceeds from breeding; it takes a cost to breed Axie, and that is the primary way that SLP gets out of circulation.
As a result, following the recent year's slump in crypto offerings, SLP has failed to retouch its all-time high of $0.41, prompting investors to take it easy with SLP.


The Great GLTM Presale
Golteum is a multi-asset Web3 framework that features GLTM as its native token and merges various classes of assets, facilitating the unrestricted commercialization of precious metals and cryptos.
Let's think of a project that sold out at $0.0074 in its 1st presale and now sells for $0.012 on its 2nd! Experts have forecasted that the value of the GLTM coin will get to as high as $5 shortly.
To these experts, this is courtesy of the solid fundamentals and mind-boggling features that Golteum prides itself in.
There is a lot that reaffirms GLTM as an object of reverberating excellence. These account for its use cases that enable tokenized precious metals to be featured on the project's platform.
The ERC-1155 token standard is also another milestone identifier for the multi-asset platform that the project represents.
The redemption pathways and processes that the Polygon Layer-2 solution offers Golteum also make it a notable candidate for high-ROI investment in the crypto market.
Certik, a well-known blockchain security firm, has performed an audit on the network's smart contract and has given six of its members the team silver badges.
This reveals that they are bothered with protecting the funds of their customers.
Conclusion
Currently, GLTM seems preferable to buying more of SLP or FLOKI. To most investors, the relevance of the GLTM project cannot be overemphasized.
The Boston Consulting Group has likewise reiterated that the value of the tokenized assets industry will cusp at $16 trillion come 2030. Golteum is on a mission to maximize all that comes with this fiscal potential.
Now, GLTM sells at a meager rate and even with a 15% bonus at its 2nd Presale, enabling investors to ramp up their bags as the bullish market comes so close.
For more information about the GLTM Presale:
BUY GLTM PRESALE TOKENS NOW
WEBSITE
TELEGRAM
TWITTER
Disclaimer: The statements, views and opinions expressed in this article are solely those of the content provider and do not necessarily represent those of Crypto Reporter. Crypto Reporter is not responsible for the trustworthiness, quality, accuracy of any materials in this article. This article is provided for educational purposes only. Crypto Reporter is not responsible, directly or indirectly, for any damage or loss caused or alleged to be caused by or in connection with the use of or reliance on any content, goods or services mentioned in this article. Do your research and invest at your own risk.