The crypto rally continues. Bitcoin (BTC) and altcoins like Litecoin (LTC) and Polygon (MATIC) drive higher as the market recovers. Throughout the bear market, these projects have continued to build. Yet, there are new projects that have also been building. After raising over $2 million in a successful phase one of presale, TMS Network (TMSN) is a newcomer to the market. And it's turning heads.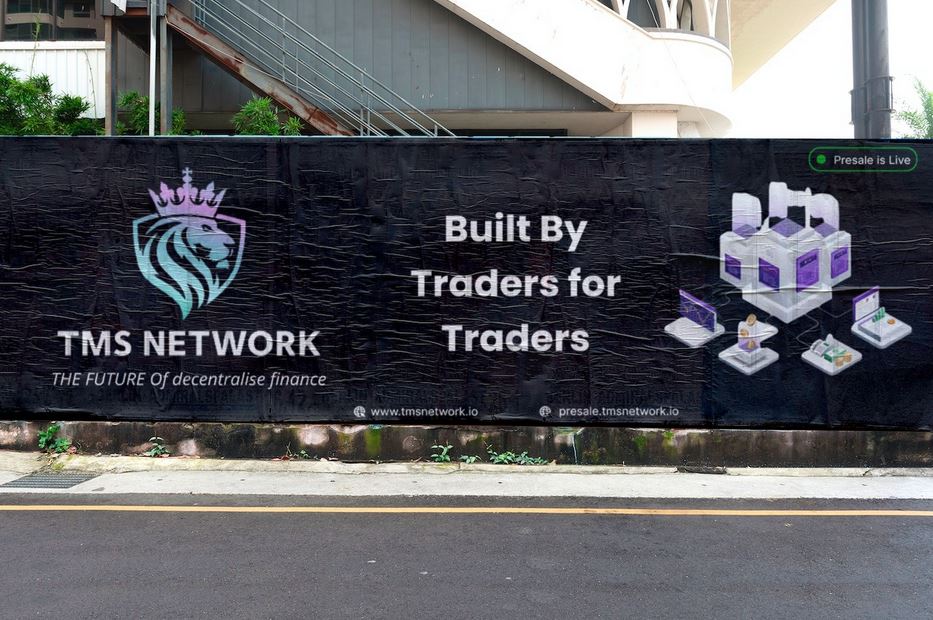 Litecoin (LTC)
As one of the first altcoins, Litecoin (LTC) has struggled in recent years. Newer, faster, and more useful chains have been launching almost daily. Litecoin (LTC) has several issues. It doesn't support smart contracts, meaning no DeFi. Litecoin (LTC) has slower transaction speeds than newer chains. This is key because Litecoin (LTC) was created as a faster alternative to Bitcoin (BTC).
Yet, investors appear to be ignoring these issues. Litecoin (LTC) has performed well this year, and at one point in February, was up 47%. A bit of perspective though – Litecoin (LTC) is still down over 80% from all-time highs. So although Litecoin (LTC) may have momentum now, investors are questioning its future unless significant upgrades are implemented. And that doesn't look likely anytime soon.
Polygon (MATIC)
Fresh off the back of a 110% rally this year, Polygon (MATIC) is another attractive investment for crypto enthusiasts. Polygon (MATIC) has a vibrant ecosystem with one of the most diverse DeFi economies on the market. Yet, Polygon (MATIC) has its own problems.
Questions surrounding the financial stability of Polygon (MATIC) have been rife. This is due to the announcement of the layoff of 20% of the Polygon (MATIC) workforce in February. However, the Polygon (MATIC) team stated this was not the case. In a retort, Polygon (MATIC) said the project has over $200 million in cash and another 1.9 billion MATIC in reserve.
Still, a well-funded project does not lay off employees without good reason. It remains to be seen if Polygon (MATIC) does have funding issues and whether it will affect the price of MATIC.
TMS Network (TMSN)
With a fresh take on the decentralized trading experience, TMS Network (TMSN) is a new DEX built on Ethereum. Compared to competitors, TMS Network (TMSN) offers a wide variety of tradeable asset classes. From stocks to crypto, CFDs to FOREX, TMS Network (TMSN) supports traders from all backgrounds.
TMS Network (TMSN) token holders are entitled to many unique benefits. On-chain data, a built-in research station, and trading bots are just a few examples TMS Network (TMSN) holders will enjoy. Additionally, a portion of the commission fees generated by TMS Network (TMSN) is distributed to TMSN holders.
Revolutionizing the DEX experience is the goal of TMS Network (TMSN). Leveraging the Ethereum blockchain's security, traders are always in control of their assets. Built by traders, for traders, TMS Network's (TMSN) market potential is huge.
Conclusion
With Litecoin (LTC) struggling to stay relevant, and Polygon (MATIC) facing potential funding issues, investors may start looking elsewhere. TMS Network (TMSN) offers crypto traders a new and exciting platform, free from the issues inherent in older protocols. Click here for more information about TMS Network.
Presale: https://presale.tmsnetwork.io
Whitepaper: https://tmsnetwork.io/whitepaper.pdf
Website: https://tmsnetwork.io
Telegram: https://t.me/tmsnetworkio
Discord: https://discord.gg/njA95e7au6
Twitter: https://twitter.com/tmsnetworkio
Disclaimer: The statements, views and opinions expressed in this article are solely those of the content provider and do not necessarily represent those of Crypto Reporter. Crypto Reporter is not responsible for the trustworthiness, quality, accuracy of any materials in this article. This article is provided for educational purposes only. Crypto Reporter is not responsible, directly or indirectly, for any damage or loss caused or alleged to be caused by or in connection with the use of or reliance on any content, goods or services mentioned in this article. Do your research and invest at your own risk.