Non-fungible token (NFT) project Blockchain Brawlers, "the rowdiest Play-to-Own game in the Metaverse" built on the World Asset Exchange (WAX) blockchain, has officially launched its highly anticipated Player-versus-Player (PvP) mode created in collaboration with celebrated game designer Richard Garfield.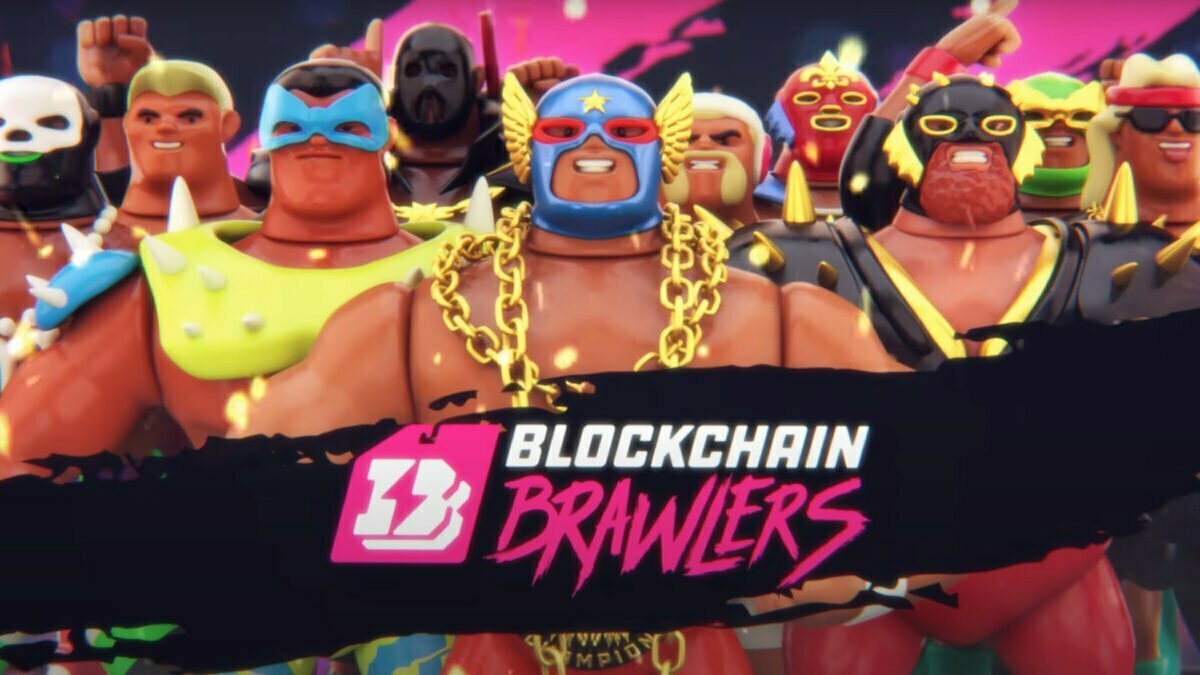 Garfield is best known as the architect of classic fantasy card game Magic: The Gathering, and the godfather of trading card games in general. After a hugely successful career in adventure projects and Web2 game design, he has ultimately ventured forth into Web3 in collaboration with Tyranno Studios (formerly Wax Studios) to work on the new PvP mode for Blockchain Brawlers.
Garfield emphasized that the PvP mode won't incorporate some of the more controversial aspects of today's NFT-based economies such as speculation or the so-called "pay-to-win" mechanics. Instead, the mode will offer all players equal opportunities and card sets, focusing on the gameplay first and foremost.
"What persuaded me to provide a game was Tyranno's willingness to do a project that is totally not a tradable card game, where all players have the same cards and material for play. Art may vary, of course, but the game is consistent from player to player," Garfield explained. "This is important to me because so much of blockchain gaming is tied up in making the game itself an object of speculation, and that runs against the interest of people who actually want to see games played."
At the same time, in line with Blockchain Brawlers' vision of a fully player-controlled decentralized economy, the mode itself is accompanied by a new crafting element, allowing holders of special NFT land plots, called Brawl-O-Seums, to craft in-game items based on difficulty and their experience levels.
Essentially, these Brawl-O-Seums will be much more than just empty virtual spaces — they act as "factories" via which owners can produce virtual in-game moves and assets they can trade, exchange, gift, upgrade, or use themselves. This turns Brawl-O-Seum owners into full-fledged content producers. Any new player entering the game will have to purchase moves and other NFTs from Brawl-O-Seum owners in order to participate in the PvP mode.
"The game I have made for them is a simple game with some deep play and bluffing that I hope will resonate with the wrestling world," Garfield concluded.
Michael Rubinelli, Chief Gaming Officer of Tyranno Studios said, "Where this game is headed is in line with other great esports gaming experiences. We have a matchmaking ranking (MMR) system in place and soon league play will start where we will be hosting global competitions with incredible prizing. We expect these events to be live streamed and sponsored in the future, replete with shoutcasters. Blockchain Brawlers is as much fun to watch as it is to play and we look forward to bringing this incredible gameplay experience to the masses"
About Blockchain Brawlers
Created by Tyranno Studios, Blockchain Brawlers is the rowdiest play-to-own game in the metaverse, featuring a hilarious and entertaining cast of NFT characters. We're talking about a ragtag brigade of high-flying characters that includes the likes of Scotty Wideye, The Iron Pole, Crocodile Dundalk, and Juggernaut (to name a few) that help gamers Brawl their way to NFT supremacy. Soon, the game will feature the "PvP Mode" designed by the creator of "Magic: The Gathering" Richard Garfield. Players will face-off against each other in their search for fame and fortune. For more information, please visit https://play.bcbrawlers.com/.
About Tyranno Studios
Tyranno is a premier Web3 studio of uncompromising vision and unrivaled experience, focused on disrupting the old paradigms of the gaming industry. With a proven track record of delivering wildly successful multi-chain games, tools, services, and digital assets to the mass market, the Tyranno team consists of Web3 pioneers and video game industry veterans responsible for billions of dollars in gross revenue. Tyranno's core conviction is that players should retain full control over the items they purchase in games, regardless of platform. For more information, please visit https://www.tyranno.io/.
About WAX
The Worldwide Asset eXchange™ (WAX), aka the King of NFTs, is the world's #1 blockchain, as measured by number of users and transactions, according to Dappradar.com. WAX's mission is to bring NFTs to the mass market in the safest, most secure, environmentally friendly, and easy-to-use marketplace in the world. WAX is also the leading entertainment NFT network — in 2018, WAX introduced vIRLs®, giving consumer product companies the ability to directly link NFTs to physical consumer products. Co-founded in 2017 by William E. Quigley and Jonathan Yantis, WAX has facilitated the trade of more than 100 million digital collectibles including Major League Baseball (via Topps MLB collectibles), Capcom's "Street Fighter," and world-renowned entertainers Deadmau5 and Weezer. For more information, please visit https://on.wax.io/wax-io/.