As the DeFi landscape expands, new players emerge, offering innovative solutions and opportunities for users. In this article, we will compare two prominent platforms, Lido DAO, and Tradecurve, to help you navigate the DeFi space and determine which platform might be better suited to your needs. Keep on reading as we explore both of these projects and their growth potential.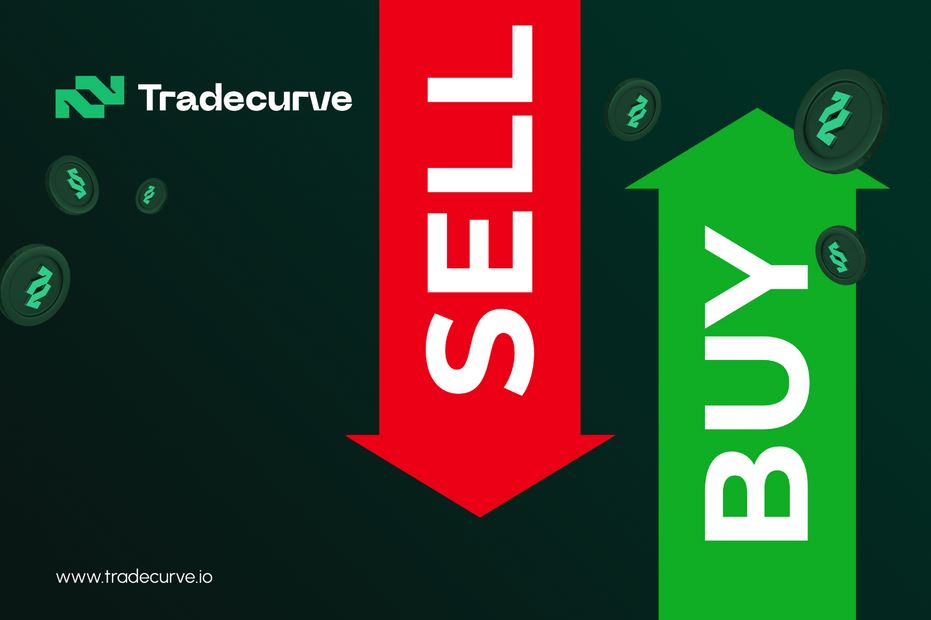 Lido DAO (LDO): Empowers stakers
Lido DAO is a decentralized autonomous organization that provides liquidity and staking solutions for Ethereum 2.0. The platform enables users to stake their Ethereum (ETH) holdings and earn rewards while maintaining liquidity through liquid staking. Lido DAO ensures that staked assets remain accessible and tradable, allowing users to benefit from staking rewards without compromising liquidity.
The proposal to modify Lido DAO's reward-share scheme was recently accepted, and the company urged users to participate in staking on the protocol. This news caused a slight surge in Lido DAO's token value as it trades hands at $2.20 with a market cap of $1.9B, a rise of 4.07% in the past 24 hours.
The trading volume of Lido DAO has also surged by 49.61% in that same time, reaching $59,570,605. With its moving averages and technical indicators in the green, Lido DAO will soon make noticeable gains.
Tradecurve (TCRV): Unlocks DeFi trading potential
Tradecurve is a hybrid trading platform that combines the deep liquidity and the ability to trade multiple asset classes of CEX with the security and privacy of DEX. Tradecurve aims to empower traders of all levels, providing them with the tools to navigate the decentralized landscape effectively. Over 12,500 users have registered for it, raising $2.8M of the $20M end goal during its presale. Let's take a closer look and find out why.
Key features
As more traders worldwide are becoming privacy-conscious, Tradecurve aims to become a top 3 global exchange by removing the need for sign-up KYC checks, often seen as intrusive and time-consuming. On Tradecurve, all derivatives will be traded from one account, eliminating juggling multiple accounts. Onboarding will be easy as users can create an account using an email, link it to a crypto wallet, and utilize their cryptocurrency assets as collateral.
Security is another focus of the Tradecurve team. It plans to implement its own Proof of Reserves (PoR) and 2FA security options and has already obtained a team KYC audit by Assure DeFi. With features such as high leverage starting at 500:1 and negative balance protection, Tradecurve could even topple Huobi.
A stellar presale performance
Currently, Tradecurve is offering its utility token, TCRV, for a price of just $0.018 – an 80% surge from its starting price of $0.01. Since the presale is in Stage 4, more price hikes are expected, with the next one coming when Stage 5 begins, which may be as soon as next week.
Then, a 40% pump is expected, causing countless buyers to flock to it. Some analysts even forecast a 50x increase by the time its presale finishes. We believe TCRV could become a potential blue-chip token, so purchase it now before its value skyrockets.
For more information about the Tradecurve presale:
Click Here For Website
Click Here To Buy TCRV Presale Tokens
Follow Us Twitter
Join Our Community on Telegram
Disclaimer: The statements, views and opinions expressed in this article are solely those of the content provider and do not necessarily represent those of Crypto Reporter. Crypto Reporter is not responsible for the trustworthiness, quality, accuracy of any materials in this article. This article is provided for educational purposes only. Crypto Reporter is not responsible, directly or indirectly, for any damage or loss caused or alleged to be caused by or in connection with the use of or reliance on any content, goods or services mentioned in this article. Do your research and invest at your own risk.