NEO Global Capital (NGC), one of the world's leading blockchain investment funds, has announced a strategic partnership with AERGO, an end-to-end open-source blockchain platform for commercial decentralized applications. The partnership will enable NGC to advance the AERGO ecosystem through advisory support and drive collaborations with developers, enterprises, universities and research labs across Asia, aiding AERGO in its vision of building an open platform for distributed services.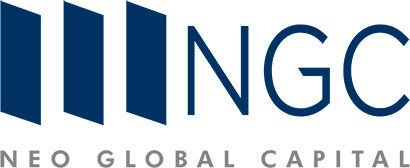 Leveraging NGC's expansive business portfolio and global network of developer communities, AERGO intends to drive the adoption of blockchain technology to its platform by providing companies with a new way to transfer data and value securely. By enabling organizations to seamlessly integrate existing IT systems with blockchain, the platform aims to flexibly deploy distributed applications while retaining immutability, compliant record-keeping, and trust.
Roger Lim, Founding Partner at NEO Global Capital, said: "As a firm, we invest not just in people, companies, or technologies, but look broadly at the future of financial technology as a whole. We do everything we can to help blockchain projects with a pragmatic approach to expand their global reach. Our partnership with AERGO will allow us to grow its dApp ecosystem, while introducing them to future lighthouse customers, open-source developer communities, technology providers, system integrators, and consumers."
AERGO will provide Blocko, Korea's largest blockchain infrastructure provider and IT firm, with new 'distributed trust' solutions to service its existing customers, such as Shinhan Bank, Lotte Card, Samsung, and KRX.
Commenting on the partnership, AERGO Chairman and CEO Phil Zamani said: "As we continue to uncover the scope of what blockchain can do for businesses, it's become increasingly clear that providing companies with enterprise-ready solutions will help advance the entire blockchain ecosystem. Utilizing AERGO's sophisticated use-case centric deployment blueprints, we look forward to helping businesses transition to blockchain solutions smoothly and enabling them to make radical infrastructural changes to their backplanes with minimal switching costs."
"NGC has an incredible reputation in the market for their success in incubating and supporting some of the industry's most innovative startups. We look forward to their guidance and support as we bring our decentralized solutions mainstream," added Zamani.
About NEO Global Capital (NGC)
Founded in December 2017, NEO Global Capital (NGC) strives to become one of the best investment platforms in the crypto industry by professionally adopting best practices from traditional investments; selectively partnering with leading investment professionals and technical developers in the world; while strategically leveraging and amplifying the NEO ecosystem to create lasting competitive advantages. With over $400 million in assets, NGC is one of the largest institutional owners of cryptocurrencies and has been a key contributor to a number leading blockchain projects including Zilliqa, Ontology, NKN, Oasis, Mainframe, CertiK, Bluzelle, and Iotex.
For more information, visit: ngc.fund
About AERGO
AERGO is an open platform that allows businesses to build innovative applications and services by sharing data on a trustless and distributed IT ecosystem. AERGO is supported and developed by Blocko, Korea's largest blockchain infrastructure provider.
For more information, visit: aergo.io