A technology startup Akropolis, founded by ex-Lehman Brothers fund manager Anastasia Andrianova, has today announced it is building a new smart contract based pensions infrastructure it believes can address the worldwide pensions crisis.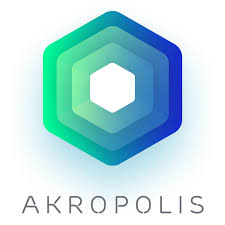 According to the World Economic Forum, the retirement savings gap around the world will grow from $70 trillion in 2015 to $400 trillion by 2050. This means workers who have been contributing to savings pots for decades are trapped in schemes which may not deliver their funds in full, or even at all. Meanwhile, younger generations are facing a future with no pension safety net, unless they start making provisions for themselves now.
Akropolis — Greek for a citadel or fortress — says its new protocol is designed to pre-empt and render these issues impossible for the future generations by acting as a decentralized marketplace and data exchange with a modular smart-contract platform. The open nature of the protocol promises transparency built in at the protocol level. No single entity can be in control of the ledger and once data is appended, it can't be erased or edited. The risk of fund seizures, hidden costs, mis-selling and surprise payouts is nullified.
Control of pensions is given back to the individual users who can be directly connected with fund managers and financial institutions —bringing clarity, and cutting out the middlemen that siphon value out of investments.
Meanwhile, institutional participants are incentivised for accountability and transparency. Participants can rate funds and organisations, which are accurately and immutably stored on the blockchain for everyone to see – allowing others to make better-informed choices when it comes to picking a pension plan. The ledger also guarantees pension portability. The friction and hassle of moving from one employer to another — a common occurrence in the modern mobile economy — is no longer an issue as funds can easily be tracked.
CEO Anastasia O. Andrianova said: "We're entering a new age in which blockchain technology will disrupt existing power structures, and empower individuals. The pensions industry is next. I believe transparent smart-contract-based pension fund infrastructures will dramatically change the way the world thinks about saving and investing. We're working with industry experts to build a platform that supports the pension ecosystem whilst facilitating the transition to a more robust retirement savings model."
"Together, our pensions community can tackle the pensions crisis and ensure a secure future for many," she continued.
User-friendly mobile apps and tools will be at the heart of the Akropolis solution. A portable digital wallet includes individuals' historical pensions contributions, private savings and pension data — as well as records of corporate contributors' formula-based contributions (meaning a modern mobile worker no longer needs to chase historical employee contributions across various jurisdictions).
The core Acropolis platform is initially being developed for a single jurisdiction in the private pensions and savings market space. But in due course Akropolis will develop country-specific add-ons.
Built by a team with deep experience in pensions, finance law, and blockchain infrastructure, the ecosystem will operate through a native token to create a system of incentives, encouraging good behaviour and to support elements of self governance in the development of a free and open industry wide protocol.
For further information, please contact:
Frances Wells
Cryptoland PR
frances@cryptolandpr.com
US: 866–586–5603
UK: +44 (0) 208 614 6816
About Akropolis
Akropolis is a blockchain-based platform built to address the long-standing structural issues of the global pensions sector. Its design allows for high portability of pensions, social welfare and future benefits across jurisdictions, bringing together both end users and large institutional players through a new incentive-based system.
Learn more and read the whitepaper at website https://akropolis.io/