Nuggets, the blockchain-enabled payments and ID platform, has today announced a strategic partnership with the product provenance and verification blockchain provider, Devery. The two companies will collaborate on blockchain-based solutions that improve efficiency and strengthen supply ecosystems.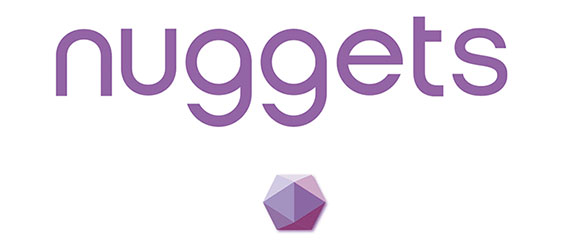 As well as joint development projects, the collaboration makes the two companies preferred solution partners, and covers joint networking, collaborative sharing of technological and business expertise, together with joint global marketing outreach.
"We're delighted to be working with Devery," said Alastair Johnson, CEO and Founder of Nuggets. "There are obvious benefits for supply chain ecosystems to access combined payments, provenance and verification services. In developing new products together, as well as sharing commercial expertise and marketing efforts, we aim to build stronger, more efficient ecosystems that demonstrate the power of blockchain technology within supply chains."
Devery, a blockchain verification and provenance company, uses the immutable ledger to verify physical product authenticity. It allows e-commerce players and other businesses to secure their supply chains and create greater transparency for customers.
"At Devery, we work with companies to make their supply chains more efficient and secure, and we are working with Nuggets to help ensure this," said Andrew Rasheed, Founder and CEO of Devery. "We look forward to utilizing both technologies to develop new solutions in this area, as well as opening up our commercial networks to help one another."
There is immense synergy between the two companies, especially as Nuggets has already carved a niche for itself within the ecommerce and retail sector.
This partnership agreement follows a string of announcements in recent months for Nuggets who recently inked agreements with Storiqa, a marketplace for buying and selling goods with cryptocurrencies, Credits, the blockchain platform for fast and scalable dApps and QFPay, the Chinese payment provider used by WeChat and Alipay.
More recently, Nuggets was the only blockchain-based startup picked to join the prestigious Lafayette Plug and Play business accelerator program which kickstarted the likes PayPal and Dropbox.
Media Contact:
Sarah Wright
Cryptoland PR
+44 (0) 781 484 5376
sarah@cryptolandpr.com
About Nuggets
Nuggets is an e-commerce payments and ID platform. It stores your personal and payment data securely in the blockchain, so you can make simple e-commerce payments and other transactions, without having to share your personal data with anyone – not even Nuggets.
For more information and to read the whitepaper, visit: https://nuggets.life/
About Devery
Devery is an open-source protocol for blockchain-based verification of goods and services along supply chains. It removes the need for trust by leveraging verifiable identifiers for products and services using blockchain technology.
For more information and to find out more visit: https://devery.io