Nuggets, the blockchain-powered payments and ID platform, has today announced Steve Lau as the company's Chairman. Lau is charged with building a market-leading team to drive Nuggets' growth in China and Asia.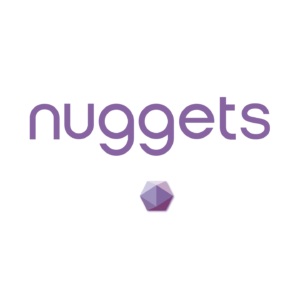 The highly respected Chinese telecommunications entrepreneur has already scheduled meetings with Eagles Fund portfolio company QF Pay, the Chinese payment provider used by WeChat and Alipay, as well as with Chinese internet firm TenCent, and the 360 Finance Group under Qihu 360.
Lau's move to Chairman is part of an even larger coup for Nuggets: to establish a joint venture – Nuggets China – to localize the product and service in this, the world's largest e-commerce market."
Alastair Johnson, Founder and CEO of Nuggets, said: "We're delighted to welcome Steve Lau to the role of Chairman at Nuggets. Steve is the perfect person to drive our growth strategy in China and Asia. The Nuggets platform offers huge benefits for payment platforms and telecommunications firms in these regions, and Steve's unrivalled experience positions him perfectly to make that case."
Lau, who had previously acted as a strategic advisor to Nuggets, has 25 years' experience in entrepreneurship and angel investing. That includes his role as a Founder and Managing Partner of Eagles Fund, which has invested in over 200 projects across mobile internet, the Internet of Things (IoT), Internet Plus and blockchain. He is also Managing Partner of DFJ Dragon Fund, and a highly respected thought leader in the telecommunications space.
Steve Lau said: "Ever since I joined Nuggets as a strategic advisor, the huge potential for this product in China and Asia has been obvious to me – particularly for big telecoms and payment firms. As Chairman, I'm excited to build on the great enthusiasm I saw for Nuggets during its recent China tech tour, and to help build an exceptional team to drive growth in this region," said Lau.
Lau will lead a highly experienced and influential advisory board at Nuggets, which includes leading experts in fields such as payments, insurance, fraud and product development.
Media Contact:
Frances Wells
Cryptoland PR
+44 (0) 781 484 5376
frances@cryptolandpr.com
About Nuggets
Nuggets is an e-commerce payments and ID platform. It stores your personal and payment data securely in the blockchain, so you can make simple e-commerce payments and other transactions, without having to share your personal data with anyone – not even Nuggets. For more information, please visit: https://nuggets.life/