Nuggets, the blockchain-powered ecommerce and ID platform that does not require any personal data to be shared between consumer and merchant, is warning that the predicted growth of mPOS usage around the world could be put in jeopardy if key security vulnerabilities are not addressed.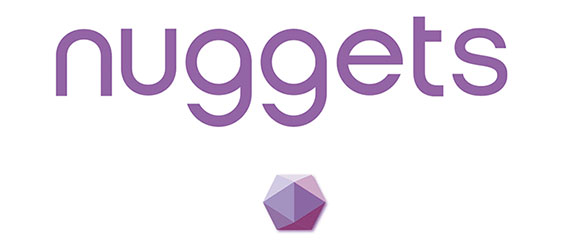 Adoption of mPOS solutions amongst retailers, who are trying to unify customer experiences across multiple channels, has increased in recent years. The widespread adoption of smart phones with biometric verification not only enhance the shopping experience for consumers, but it means that retailers no longer need to invest or upgrade POS hardware. Some of the most innovative retailers are leading a seismic shift in how we shop; Amazon Go has launched a grocery store that doesn't require shoppers to wait in line or use a checkout at all, and thanks to Marks and Spencer's new mobile app, customers can pay and leave their shops without ever going near a till.
A trend set to continue according to the latest PYMENTS mPOS Tracker, 63% of retailers plan to offer an mPOS solution in the next three years. The report goes on to say that this growth will result in a global POS software market of $30.9 billion by 2024.
Technological advancements such as the advent of near field communication (NFC) technology, QR codes and biometrics have revolutionalized the mPOS market, however, key data security vulnerabilities within mPOS technology remain. At a recent Black Hat conference, researchers identified Man in the Middle (MitM) and Remote Code Execution (RCE) attacks that are possible across a host of the most popular mPOS solutions.
Against this backdrop, Nuggets is calling for payment providers and technology vendors to take the issue of data security more seriously, in order to avoid a major consumer backlash in future.
Alastair Johnson, CEO and Founder of Nuggets, said: "We know that retailers want to provide the best customer experience, which means making it easy for consumers to make the 'anything, anytime, anywhere' purchases they want. At the same time, it would be irresponsible as an industry if we did not address the clear data security vulnerabilities that are present today. Every major player in this globally connected market needs to be exploring the 'no data sharing' solutions that blockchain technology enables, if they are to avoid a predictable consumer backlash that will undoubtedly occur."
Nuggets' payment, login and verification solution enables fast and easy payments for consumers without sharing any personal information with merchants. Users have full control of the storage of their data and can make smartphone payments without sharing it.
In recent months, Nuggets has partnered with payment providers including QFPay and LatPay who has a dedicated mPOS App solution, bringing this 'no data sharing' payments ecosystem to life for consumers, without having to change the quick and simple payment processes they know and love.
About Nuggets
Nuggets is an e-commerce payments and ID platform. It stores your personal and payment data securely in the blockchain, so you can make simple e-commerce payments and other transactions, without having to share your personal data with anyone – not even Nuggets.
For more information please visit: https://nuggets.life/