Blockchain-powered payments and ID platform Nuggets, which removes the need to store personal data with third parties, has announced a strategic partnership with global identity verification provider Onfido.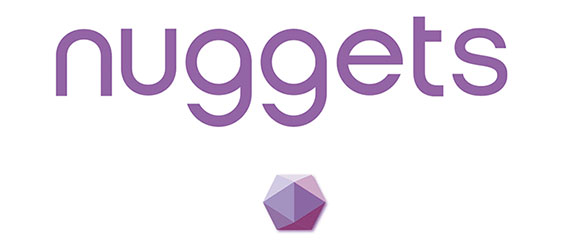 Nuggets is a B2B2C platform that combines blockchain technology, zero-knowledge cryptography and biometric authentication to provide a decentralised self-sovereign identity and payments platform, allowing users to login, pay and verify their identities without compromising their privacy.
Privacy is a fundamental human right. Nuggets believes personal information should be owned and controlled by the individual, creating the potential for them to grow a personal digital vault of information. Nuggets' belief in the importance of privacy is shared by a growing number of consumers, who are no longer willing to give up security, safety or peace of mind in exchange for convenience.
Onfido's AI-powered ID verification service offers ID verification on mobile, iOS and Android with liveness detection. Users simply take a selfie and a photo of their identity document; Onfido first checks that the government ID seems genuine, and then matches it to the user's face. This ensures the person presenting the identity is its legitimate owner, and is physically present. Nuggets is using Onfido's technology to verify users for its blockchain payment and identity solution – which combines zero-knowledge storage, encryption, privacy, security and trust within a decentralized immutable ledger.
Alastair Johnson, CEO and Founder of Nuggets, said: "It's great to join forces with Onfido. Our vision for a decentralized future, self-sovereign identity, data and payment, facilitated by blockchain technology, works well with the identity verification services Onfido offers. We're looking forward to collaborating."
Husayn Kassai, CEO and co-founder at Onfido, said: "We firmly believe that the days of centralized models are numbered and that the way forward must allow for greater security and privacy, as Nuggets has been able to achieve. We're excited about this opportunity to work with Nuggets to evolve a self-sovereign identity solution, which users can use to verify their identity. By collaborating and sharing resources, both companies can help accelerate change."
This partnership comes alongside the existing announcement that Nuggets has been shortlisted for five categories in the 7th annual Payments Awards which recognises payments "excellence and innovation" – organised by FStech and Retail Systems. The nominations include "Payments Innovation of the Year" and see Nuggets recognised alongside industry heavyweights such as NatWest, HSBC, Coinbase and Starling Bank. "As one of only a couple of companies listed across so many categories we are delighted to see the industry's interest in Nuggets' potential." said Alastair Johnson, Founder and CEO of Nuggets.
About Nuggets
Nuggets is an e-commerce payments and ID platform. It stores your personal and payment data securely with blockchain, so you can login, pay and verify without having to share or store your data with anyone – not even Nuggets.
For more information please visit: https://nuggets.life
About Onfido
Onfido is building the new identity standard for the internet. Our AI-based technology assesses whether a user's government-issued ID is genuine or fraudulent, and then compares it against their facial biometrics. That's how we give companies like Revolut, Zipcar and Bitstamp the assurance they need to onboard customers remotely and securely. Our mission is to create a more open world, where identity is the key to access.
For more information, please visit: www.onfido.com