ODEM.IO, creator of the world's first On-Demand Education Marketplace, completes 2.2 million euro pre-crowdsale raise.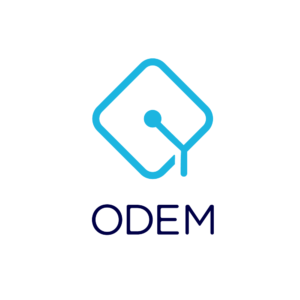 ODEM.IO is delighted to announce the raising of 2.2 million euro (US$2.75 million) from accredited investors ahead of the Feb. 17 launch of the ODEM public crowdsale. Investors snapped up all of the 58,200,000 ODEM Tokens allocated to the presale, says Richard Maaghul, ODEM.IO's Chief Executive Officer.
"This is a real sign of investor confidence in ODEM.IO's mission to use blockchain-and-artificial-intelligence technology to improve student access to higher-quality education," Maaghul says. "We're very excited about what this means for the upcoming public crowdsale."
ODEM.IO, which hopes to raise an additional 9.9 million euros in the crowdsale, is creating a collaborative, interactive platform to empower students to engage with top academics around the world to create high-quality onsite educational experiences at a reasonable cost. ODEM.IO aspires to become the Airbnb of international education,
The platform, which includes the ODEM Token, also streamlines the organization and delivery of academic courses. The token will ease cross-border payments and encourage top educators to align their course offerings with students' changing needs.
"We're really impressed by the caliber of investor that has stepped up in support of ODEM.IO and our mission," says Bill Bayrd, ODEM.IO's chief operating officer. "It's gratifying to know how much people care about finding solutions to some of international education's biggest challenges."
Results of pre-sale come as ODEM.IO continues to process Know-Your-Customer registrations for the Feb. 17 public crowdsale. All participants must provide proof of identity and residency before being allowed to acquire tokens. The disclosure requirements reflect international guidelines to ensure that all funds raised in the sale originate from legitimate sources.
Website: ODEM.IO
Telegram: https://t.me/odem_io
Media Contact: press@odem.io
Media Contact:
(424) 327-5682
Via Balestra 6
6830 Chiasso, Switzerland
Other links:
https://www.linkedin.com/company/odem-io/
https://www.facebook.com/odemio/
https://twitter.com/ODEM_IO
---
Crypo-Reporter.com does not endorse nor support product/service described in press release. Crypto-Reporter.com is not responsible for or liable for any content, accuracy or quality within the press release. Readers should do their own due diligence before taking any actions related to the promoted company or any of its affiliates or services.