New York, NY (November 30, 2017) – As blockchain and cryptocurrency companies continue to raise millions of dollars in funding, there's an urgent need in the market for companies and investors to be able to better manage its cryptocurrency assets with hedging products and tools. Olympus Labs believes that by offering financial tools and protocol, crypto- based companies and investors will be able to have more control by protecting their downside risk in an otherwise extremely volatile market.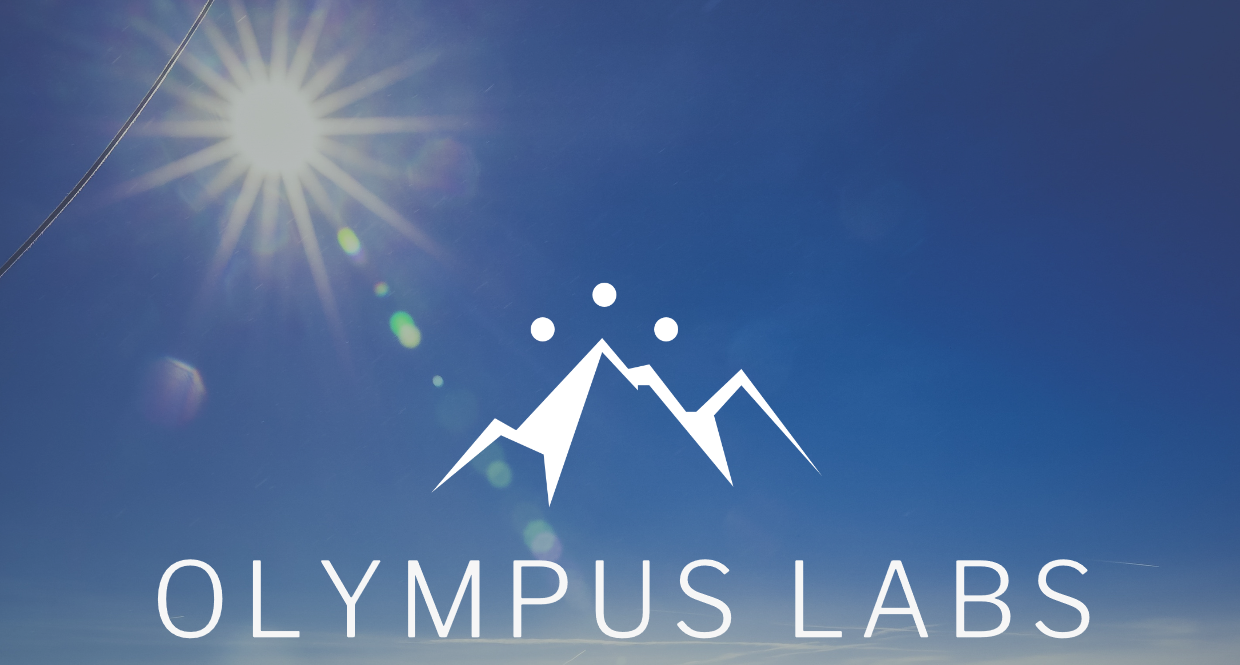 "Olympus Labs is an integrator of cryptocurrency-based financial products (e.g., indices, ETFs, options, futures, etc. ). Olympus, third-party financial product developers, and Fintech applications build the products which include but are not limited to exchanges, market analytics tools, payment services, etc. (e.g., Kyber, Shapeshift, Sentiment)," explains Kai Chen, CEO of Olympus Labs.
On November 27, 2017 due to the high demand from outside investors Olympus Labs opened its doors for its Pre-ICO token sale.
The Olympus product is viable and has huge long-term potential. As for competition, it fills an evidently empty space in the cryptocurrency market, practically guaranteeing that Olympus' offerings will be used—and that this usage will generate profits. Olympus's mission is to "define the protocol for crypto-based derivatives," and it seems clear that these products will help mature the market beyond the current spot market.
The first of Olympus's products will allow one to borrow and lend bitcoin. Cryptocurrency index funds will be the second Olympus product to hit the market. These index funds will allow investors to buy into multiple cryptocurrencies at once, with profits moving with the market as a whole instead of with individual spot cryptocurrencies. Through customizable fintech-focused smart contracts, exchanges will be able to quickly and easily make their own indices which track the overall trend of cryptocurrencies traded on that exchange.
To Participate in the Pre-ICO
The Olympus Labs Token Sale started at 8 pm (GMT+8/UTC 12pm), 27 November 2017, and ends at 8pm (GMT+8/UTC 12 pm), 3 December 2017.Olympus Presale terms: Investors contributing more than 100 ETH, will get 10% bonus (1 ETH = 677 Olympus tokens). This will take place after ICO, and those who passed the KYC process, will be issued MOT, the rest who failed in KYC, will be refunded with ETH. For additional information and terms of the sale please visit the Olympus Labs website.
During the registration period (27 November 2017 to 3 December 2017), please visit https://kyc.olympuslabs.io/.
Note: Information regarding the token sale will ONLY be disseminated on our official communication channels: our official website and our official telegram group.
About OLYMPUS LABS
Olympus is led by a cohesive team with extensive expertise in both the traditional financial markets and blockchain technology. Olympus Founder and CEO Kai Chen started his career on Wall Street with Morgan Stanley, and he later went on to work for McKinsey and PIMCO. Our development team includes Google's former development community lead for China. On the business side, we have Danielle Sabrina, a highly sought-after marketing expert and veteran of several successful ICOs, and has helped her clients achieve prestigious awards such as Inc 500, Forbes Next Billion Dollar Startup, Entrepreneur 360 among other top level recognition. Danielle's work has also been featured in Huffington Post and Entrepreneur. Olympus also has a strong advising board made up of former executives at Morgan Stanley and McKinsey.
OLYMPUS LABS Social Media
For more information about Olympus Labs and the launch of the pre-ICO, please visit https://olympuslabs.io/web; on Twitter @olympuslabsbc and Telegram at https://t.me/olympuslabs.
---
Crypo-Reporter.com does not endorse nor support product/service described in press release. Crypto-Reporter.com is not responsible for or liable for any content, accuracy or quality within the press release. Readers should do their own due diligence before taking any actions related to the promoted company or any of its affiliates or services.