Optimism and Arbirtrum are two of the newest and most popular Layer 2s based on Ethereum, but who will win in the battle of the chains? Everlodge is a new DeFi protocol that aims to make investing in real estate easy and profitable.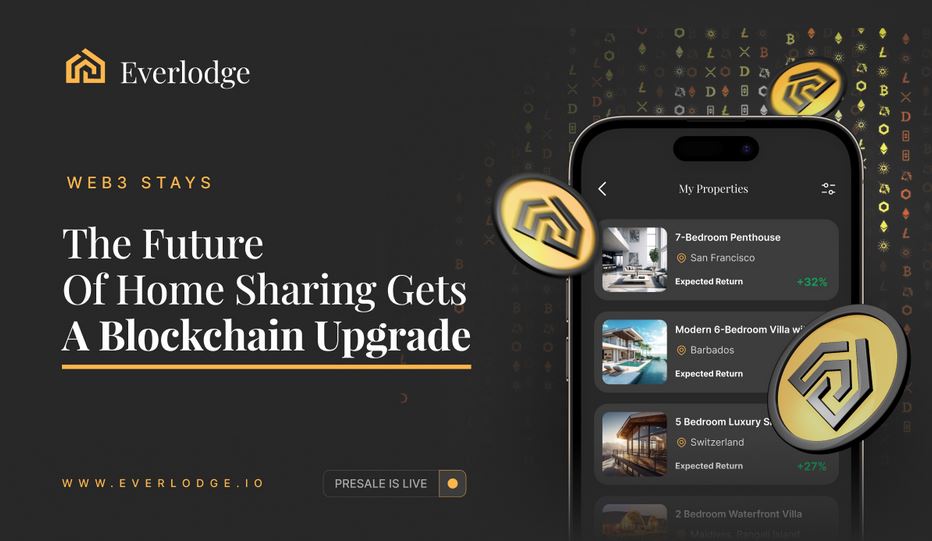 Join the Everlodge presale and win a luxury holiday to the Maldives
Optimism VS Arbitrum – which is better?
As of today, Optimism is unrolling its third airdrop. Users don't need to do anything, which is good as it avoids people getting tricked into clicking on fake claim pages. Eligible accounts will simply receive their Optimism tokens in their Metamask or other wallet.
Arbitrum have also been releasing airdrops as well, but in such large quantities that it has created sell pressure and this may be the reason that Optimism has overtaken Arbitrum in terms of market cap.
Arbitrum will release 1.11 billion ARB tokens in March which is worth just under 1 billion dollars at today's prices.
Many say that the underlying technology of Arbitrum is superior, as it is very fast. Also Abitrum have released Arbitrum stylus which allows greater flexibility for coding. However Optimism has released the game changing OP stack.
What is Optimism's OP stack and what does it do?
Essentially, the OP Stack is a collection of open-source software managed by the Optimism Collective, powering Optimism.
It makes it easy for people to build Layer 2 blockchains on top of Optimism. As Optimism evolves, so will the OP Stack, adapting to meet the project's changing needs and supporting its growth and development.
Projects currently building on the OP stack include Coinbase's new chain Base and the A16z-backed Magi Protocol.
How is Everlodge Changing the Way People Invest in Property?
Everldoge is not a blockchain but like Optimism and Arbitrum it is built on Ethereum for safety and security. Everlodge's value proposition is that they are trying to build a decentralized marketplace for people to invest in luxury vacation properties.
More than that, the Everlodge team will collaborate with major hotel chains and property developers to ensure that investors receive a share of the rental income. And they will ensure that everything runs smoothly on the ground in terms of getting customers, maintenance and other issues that are usually a hassle when investing in buy-to-let properties.
Another interesting thing, perhaps the most important of all, is that people will be able to simply purchase fractions of the properties they are interested in, starting from roughly $200 upwards. And due to the marketplace, these fractions will be highly liquid and therefore easy to trade.
This means that investors don't have to be rich to get a share in the real estate pie. And that they can manage their risk by investing in a basket of properties around the world.
The token behind all of this is ELDG. ELDG will give holders the opportunity to stay in these luxury properties for free, or to sell their perk if they don't want it. ELDG will also give discounts on things like maintenance fees, and will be stakeable for passive income.
ELDG is currently in the 3rd stage of presale at $0.018, meaning that it can only go up from here, at least until the presale ends at a price of $0.038. Many factors will determine the price after it launches but experts are saying that a 30x is a reasonable expectation.
Find out more about the Everlodge (ELDG) Presale
Website: https://www.everlodge.io/
Telegram: https://t.me/everlodge
Disclaimer: The statements, views and opinions expressed in this article are solely those of the content provider and do not necessarily represent those of Crypto Reporter. Crypto Reporter is not responsible for the trustworthiness, quality, accuracy of any materials in this article. This article is provided for educational purposes only. Crypto Reporter is not responsible, directly or indirectly, for any damage or loss caused or alleged to be caused by or in connection with the use of or reliance on any content, goods or services mentioned in this article. Do your research and invest at your own risk.