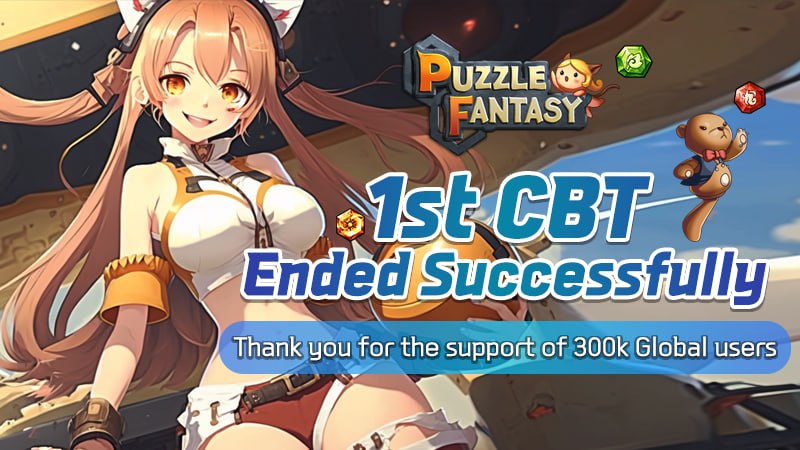 It was announced on the 03rd that the first CBT (Closed Beta Test) of the Web3 P2ERPG Game puzzle fantasy developed by the game platform BISKIT has ended with much response.
Following the focus group test conducted on holders in November last year, P2E Puzzle Fantasy reached about 300,000 applicants for the Closed Beta Test (CBT) for global users on February 6, and as many people flocked at the same time, it was temporarily unable to access due to excessive traffic.
Users who achieve their goals in CBT participation events will be given NFT and BISKIT to users who achieve various gifts, Level, and Stage Ranking TOP 10 events through a lottery.
Puzzle Fantasy Game is a game in which three or more of the same colors are collected among the various puzzles on the board to score points by popping pieces, and the damage to the size of the score increases to attack the enemy. Users with NFT can use NFT for gameplay and receive additional rewards and provide immersive gameplay with more than 300 colorful characters, skill links, and easy manipulation.
The 2nd CBT is expected to be in mid-April, and detailed CBT schedules and various events can be found on the official community of Puzzle Fantasy and BISKIT
An official from BISKIT said, "This Puzzle Fantasy 1st CBT has ended, and I would like to thank everyone who participated with interest in CBT." "We will continue to actively collect feedback to improve the issues raised through closed beta tests and show you more upgraded games such as partnership events, stages, and partnership characters in the next 2nd CBT, so please continue to give us a lot of attention and support."
BISKIT : https://biskit.global/
Puzzle Fantasy : https://puzzlefantasy.io/
Discord : https://discord.com/invite/jJMYcv5qMQ