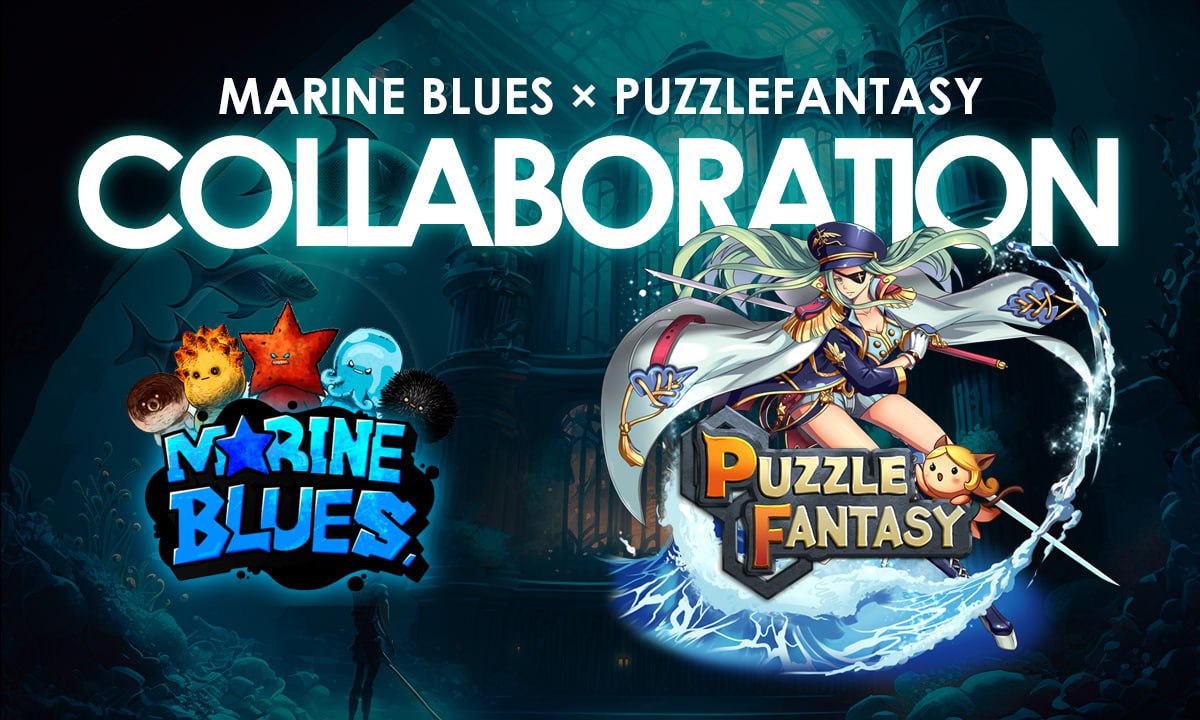 It was announced on the 17th that it will collaborate with the mobile P2E puzzle NFT game "Puzzle Fantasy" and the famous first-generation webtoon "Marine Blues."
In the collaboration, which started from the first CBT of Puzzle Fantasy in February, you can see a total of 10 collaboration characters of "Red," "Yellow," "Brown," "Pink," and "Black" from the cute "Lava NFT.
In the 2nd CBT of puzzle fantasy scheduled for April, a total of 12 collaboration characters will be available, including cute marine characters "Marine Blues NFT", "sea squirt," "sea urchin," "octopus," "starfish," and "webfoot octopus."
During the same period, three Marine Blues collaboration special maps will also be opened. If you clear the "Marine Blues" collaboration special dungeon, 12 types of Marine Blues characters can be dropped, and the drop rate varies depending on the difficulty of the collaboration dungeon. Marine blues characters are classified into three grades, three stars (RARE), four stars (EPIC), and five stars (UNIQUE). Marine blues characters are then transformed according to their grades.
Puzzle Fantasy is scheduled to hold a sale of PFP NFT for whitelists on March 27 and 28, and is preparing for 2nd CBT and various events in April.
More information on collaboration, puzzle fantasy minting, and CBT can be found on the official website of puzzle fantasy and biscuit and SNS, etc.
PuzzleFantasy Homepage : https://puzzlefantasy.io/
BISKIT Homepage : https://biskit.global/
PuzzleFantasy Discord : https://discord.gg/jJMYcv5qMQ
MARINE BLUES Homepage : https://marineblues.club/
MARINE BLUES Discord : https://discord.gg/marineblues