Pensions blockchain platform Akropolis announced today it has joined Cindicator's Symbiotic Network — an AI-driven global alliance of sustainable startups and companies.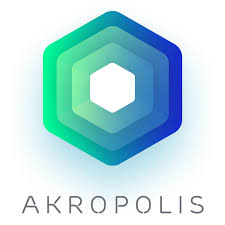 Membership of the Symbiotic Network gives Akropolis access to the collective intelligence of financial analysts, data scientists, traders, investors and advanced artificial intelligence as it develops a global blockchain infrastructure for the pensions industry.
Cindicator is a tokenized fintech company that enables effective asset management through predictive analytics. It unites the strongest tech startups, companies, and key individuals, creating dynamic positive feedback loops between all participants of the network.
Akropolis will leverage the network to create a successful token economy and viable community built around its plan to enable low-cost, transparent, traceable, and secure pension provision for billions of people.
Cindicator co-founder and CEO Mike Brusov said: "We launched the Symbiotic Network to share our expertise in tokenization and to help teams that are tackling big global issues. One of our central long-term aims is to build an infrastructure that will manage resources as effectively as possible. The Akropolis platform for pensions does exactly this. In that light, we have similar goals and philosophies."
Akropolis has assembled a team of experts in pensions and asset management.
CEO Anastasia Andrianova has analyzed and transacted over $3.5bn and advised on over $300m of private equity and debt transactions.
Ros Altmann CBE, the UK's former Pensions Minister, is Akropolis' Pensions Advisor. Peter Robertson, former head of retail services for the UK arm of Vanguard Asset Management — the world's largest asset manager— is Pensions Lead. And Bok 'Bokky' Khoo, technical adviser, has developed and audited smart contracts for more than 30 successful blockchain projects, including Oneledger, Bluzelle, and Stox.
Anastasia said: "Allowing us access to the Symbiotic Network of over 106,000 finance and crypto-savvy analysts and beta-testers will give us a tremendous boost in product testing and development.
Cindicator and the Symbiotic Network share our same vision for the future: partly decentralized network organizations are more effective and more sustainable than current centralized organizations. At Akropolis we aim to create a decentralized pension system infrastructure. Sharing knowledge, expertise and resources will help us improve together."
For further information, please contact:
Frances Wells
Cryptoland PR
frances@cryptolandpr.com
US: 866–586–5603
UK: +44 (0) 203 908 5560
About Akropolis
Akropolis is a blockchain-based platform built to address the long-standing structural issues of the global pensions sector. Its design allows for high portability of pensions, social welfare and future benefits across jurisdictions, bringing together both end users and large institutional players through a new incentive-based system.
In July 2018, Akropolis' Token Generation Event will take place, after having successfully closed a private pre-sale.
Learn more about our TGE and read the whitepaper at website akropolis.io
About Cindicator
Cindicator is a fintech company that has been developing its Hybrid Intelligence platform since 2015. This platform is used daily by 106,000+ highly motivated decentralised analysts. Their forecasts on crypto and traditional markets are collected and enhanced with a set of machine-learning models and neural networks. As a result of this symbiosis of humans and AI Cindicator creates valuable trading indicators, predictive analytics and sentiments that improves investment decision-making amid high uncertainty for traders and investors.
In September 2017, Cindicator's token sale attracted $500 million in applications from which the team selected 4,507 contributors, raising $15 million and creating the most supportive and active community.
To learn more about the Cindicator Symbiotic Network, please visit: https://cindicator.com/symbiotic-network