PIXELYNX, an interactive music platform co-founded by deadmau5 & Richie Hawtin; and majority owned by Animoca Brands, officially launched its BeatKOR AI music collection in partnership with Beatport, the global leader in music for DJs, producers, and their fans. As part of PIXELYNX's music platform called KORUS, BeatKOR will enable participating creators and fans to remix music from iconic and emerging artists through new interactive modes on the KORUS platform.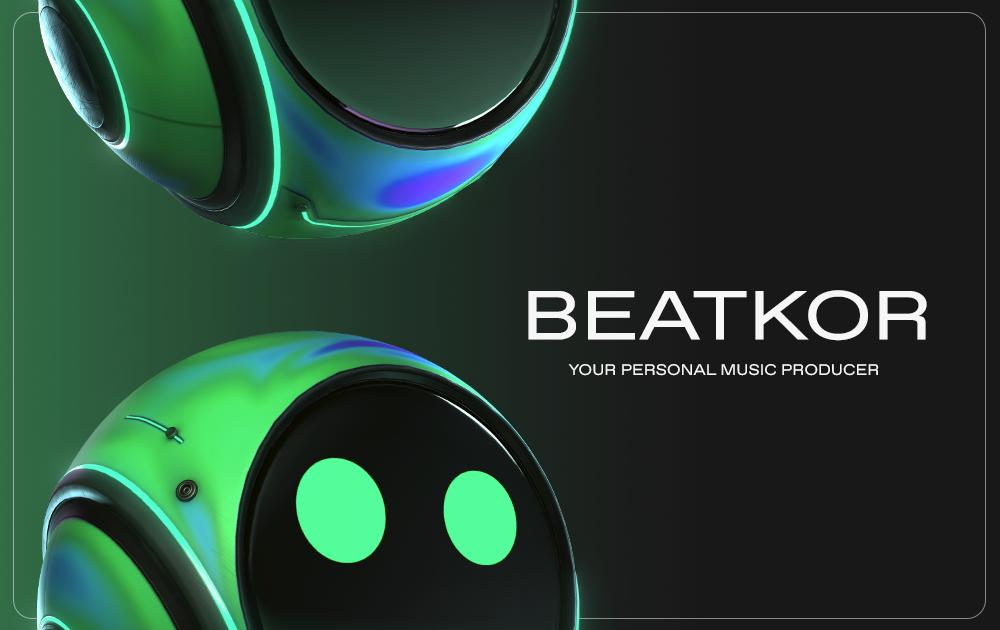 BeatKOR is the latest in PIXELYNX's collection of KORs, which are digital companions that creators and fans use to create AI-generated music on the KORUS platform. Earlier this month, PIXELYNX unveiled GenKOR, the first public version of KORs, which enabled fans to remix new content from mau5trap artists such as Lamorn, Speaker Honey, and Volaris, and save up to 10 of their remixed tracks for free. With the unveiling of Genesis, users were also able to purchase and download their own tracks to begin building their artist portfolio and share their creations with other users. The launch of BeatKOR is tied to new features that further this creative experience.
"BeatKOR enables artists who opt in to share their stem files with fans, granting them the power to explore their own creativity through remixing," said Robb McDaniels, CEO of The Beatport Group. "Artists are the lifeblood of the music industry, so empowering them to shape the narrative of this new era of artist-fan collaboration in a way that protects their rights is core to our philosophy with BeatKOR and everything we do at Beatport."
"There is a lot of speculation right now about how AI will impact musicians, particularly around whether it will put artists out of business and damage the artist-fan connection. Our partnership with Beatport is enabling a new format of personalized music experiences that aims to empower artists and help them grow the value of their music directly with their community. BeatKOR has landed." said Inder Phull, CEO of PIXELYNX.
The KOR companions help users create new songs using officially-licensed music stems and tracks called Artist DNA. Following the reveal, PIXELYNX will drop the BeatKOR collection on September 13, powered by officially licensed stems and tracks from a number of prominent artists including Jitwam, Elle Shimada, Brux, and others.
Users will be able to create their own personalized remixes and go even deeper into their favorite music communities by voting, trading, remixing and sharing music. A user can choose to "own" their song by officially putting it on the blockchain. This will give the user commercial rights to release their music and use it in new ways. Korus will even help users distribute their music onto DSPs with the support from official partners.
To obtain a BeatKOR, users can visit PIXELYNX's KORUS website. From there, they will be able to begin remixing, saving, and downloading their news outputs to share with other creators within the KORUS ecosystem.
About PIXELYNX
PIXELYNX was founded in 2020 by iconic musicians and technologists Joel Zimmerman aka deadmau5, Richie Hawtin aka Plastikman, and music industry visionaries Ben Turner (Graphite; IMS: International Music Summit; AFEM: Association for Electronic Music), Dean Wilson (Seven20 Entertainment; mau5trap), and Inder Phull. The company, based in London and Los Angeles, is focused on building a music ecosystem that will transform the way artists connect and engage with their fans through interactive experiences.
About The Beatport Group
The Beatport Group is the worldwide home of music for DJs, producers, and their fans. Founded in 2004, The Beatport Group's family of companies includes Beatport, the preeminent store for electronic music DJs, Beatsource for the open-format DJ community, Loopcloud, and Plugin Boutique for music producers, ampsuite and LabelRadar for streamlining label management and demo submissions, and Beatport Media Group for brands and fans of DJ culture. The Beatport Group's portfolio of products includes an array of high-quality audio solutions to choose from, including full song downloads, exclusive content from leading labels, a streaming music service seamlessly integrated into DJ software and hardware (Streaming), and exclusive sound packs and plugins. All of the content is expertly curated on a weekly basis by a global team that helps define DJ culture. Across Los Angeles, Denver, Berlin, London, and Brighton, The Beatport Group's teams reflect the culture they serve. A passionate collective of music professionals and technologists who serve the DJ and producer communities with pride. Follow Beatport on YouTube, Twitch, Facebook, Twitter, and Instagram.