Pledgecamp, the decentralized ecosystem of next-generation crowdfunding, is securing the future of crowdfunding with blockchain-protected investments and token incentives. Pledgecamp, visually constructed by Slack and Coinbase designer MetaLab, aims to empower entrepreneurs, while holding crowdfunding creators financially accountable for development milestones at the completion of a successful campaign.

Think back to the last crowdfunding campaign you backed. Maybe it was that "pimped out" cooler with epileptic LED lights, bumping wireless speakers, a built-in blender, and a bottle opener with a magnetic cap catch for hard partiers. After making your pledge and waiting for product delivery, you soon realized: it's never coming, and you've lost your money forever. Research shows that 85% of campaigns delay, 14% fail to deliver rewards, and 67% of backers never pledge again. Pledgecamp puts the confidence back into crowdfunding with the first-of-its-kind "backer insurance," a financial framework that allows backers to contribute to a campaign, while reducing the risk of losing out on their reward.
Pledgecamp's escrow feature holds pledger's funds instead of the creator getting the money 100% upfront. Blockchain puts control back into the hands of backers, without intermediary participation and with newfound self-regulation. At the end of a campaign, funds are released to the creator after an investor vote that determines whether or not a development plan is on track to production. Now, creators must set and reach reasonable delivery expectations, or backers can vote to withdraw their unused funds.
Pledgecamp, officially launching in Q3 of 2019, with its native token, Pledge Coin, that helps projects succeed and motivates backers to come back for more by earning rewards for their participation and contributions. This also allows Pledgecamp to promote collaborative efforts between creators and backers, while offering all users:
Total transparency: Credible campaign creators place security deposits and perform KYC processes to completion.
Absolute accountability: Smart contracts place backer funds into escrow, allowing them to control and monitor campaign promises and delivery deadlines.
Active acceleration: The Pledgecamp Ecosystem and Market Network gives creators the resources they need to succeed, and the option to find key partners and vendors to grow their business post-campaign.
"At Pledgecamp, we strive to incorporate the benefits of blockchain technology into crowdfunding. Our primary mission is to restore trust, accountability, and collaboration in the crowdfunding community," says Jae Choi, CEO of Pledgecamp. "By implementing a secure and trustworthy financial framework, crowdfunding can once again thrive and meet expectations, all while driving entrepreneurship and economic growth globally."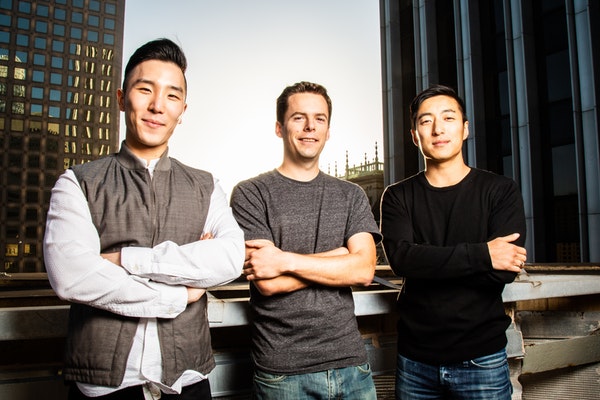 About Pledgecamp
Founded in 2018, Pledgecamp is the brainchild of serial entrepreneurs and crowdfunding experts, Founders Jae Choi, Sam Pullman, and Eddie Lee. The team met at UC Berkeley before running four successful Kickstarter campaigns, and currently rank among the top 1% most-funded teams ever on the platform. Pledgecamp is currently being designed by MetaLab and boasts a strategic unit of high-profile advisors that includes Randi Zuckerberg, Matt Curcio (VP Data at Ripple), Keith Teare (Founding Shareholder at TechCrunch), and Prince Abdullah (Saudi Royal Family).