PlotX, a gaming dapp built on Polygon, today announces closing a $5 million pre-Series A funding round and grant led by Polygon & Hashed. PlotX is already one of the fastest-growing GameFi ecosystems on Polygon and this new capital will help further scale their global reach.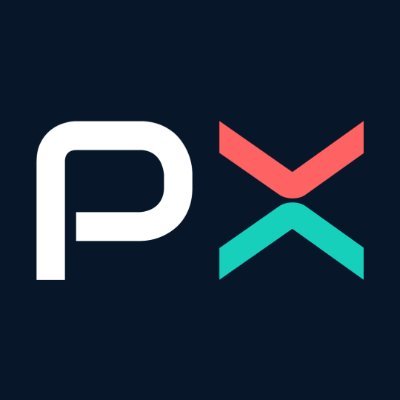 The funding round saw participation from multiple notable investors including Hashed, Polygon Studios, Animoca Brands, Alpha Wave Global (formerly Falcon Edge) and power angels including Sandeep Nailwal (Co-Founder Polygon), Alan Howard (Co-Founder Brevan Howard Asset Management).
PlotX is already home to over 80,000 paying users verifiable on-chain, and it is growing at 144% month-on-month. The current game on PlotX is a skill-based trivia game where users predict the outcomes of real world events to earn rewards every hour.
In the wake of the breakthrough success of Axie Infinity, many platforms are looking to bring their own unique offerings in the Play-2-Earn space. The upcoming Play-2-Earn game by PlotX attempts to solve the sustainability issues in P2E ecosystems, promising to provide the most accessible crypto opportunity for the emerging economies of the world.
PlotX's formula is to sachetize the crypto world in order to reach emerging economies that span across GameFi, CeFi and DeFi. By harnessing the Polygon Network, PlotX has innovated on what they call the 'Web 2.5 UX' where users can make trades for as little as $1 — without having to pay any gas costs while managing to remain non-custodial.
PlotX has also just launched their staking program with participants being rewarded with a combination of bPLOT (with which they can make predictions on their platform) and MATIC.
Sandeep Nailwal, co-founder of Polygon said: "PlotX has found the holy grail of Product-Market-Fit. I've seen their journey in the crypto ecosystem since 2017 and it is phenomenal to see the growth of PlotX. We are rooting for PlotX to be India's Axie Infinity, powered by Polygon, and are very excited to partner with the team!"
Polygon has seen growing popularity among both DeFi and GameFi applications in 2021, including native decentralized exchanges such as QuickSwap, as well as partnerships with platforms like Decentraland, The Sandbox, and many more. Its growing suite of products offers developers easy access to all major scaling and infrastructure solutions, such as ZK Rollups, sidechains, hybrid solutions, and more. Polygon has already seen considerable adoption with over 3000 unique applications hosted, more than 1 billion total transactions processed, and $5 billion in assets secured.
Ethan Kim, co-founder and partner at Hashed said: "We've seen the growth of Axie Infinity up close, and are now witnessing what PlotX is doing for the India++ market. In emerging economies like India mass adoption of crypto would be driven by P2E games like PlotX – a Web3 project with a frictionless Web2 user experience. I am particularly very excited about PlotX's idea of 'sachetizing' crypto for emerging economies. Skill based games in Web3 that reward people for their knowledge will open the floodgates for mass adoption in meaningful ways. PlotX is well positioned to lead this charge and we are super excited to be joining the PlotX community on this journey!"
Yat Siu, co-founder and executive chairman of Animoca Brands, commented: "PlotX has been building infrastructure for scalable Web 3.0 skill-based gaming, and its embedded wallet, meta-transaction relayers and solid core game loop already provide a solid user experience. We are thrilled to support the team in its vision to build the most sustainable GameFi ecosystem for emerging economies."
Ish Goel, co-founder of PlotX and former CTO of Nexus Mutual said: "We are thrilled about the infusion of this new capital as grant + funding. Polygon is the torchbearer of scalable L2 solutions around Ethereum and we're humbled by the support we have received from their community as well as others. It's still Day 1 at PlotX and we're just getting started with our vision of building the most accessible & sustainable GameFi ecosystem in the world."
About Polygon
Polygon is the leading platform for Ethereum scaling and infrastructure development. Its growing suite of products offers developers easy access to all major scaling and infrastructure solutions: L2 solutions (ZK Rollups and Optimistic Rollups), sidechains, hybrid solutions, stand-alone and enterprise chains, data availability solutions, and more. Polygon's scaling solutions have seen widespread adoption with 3000+ applications hosted, 1B+ total transactions processed, ~100M+ unique user addresses, and $5B+ in assets secured.
If you're an Ethereum Developer, you're already a Polygon developer! Leverage Polygon's fast and secure txns for your dApp, get started here.
About PlotX
PlotX is an 'X'-2-Earn GameFi ecosystem on Polygon. The current dapp is a skill-based trivia game where users predict the outcome of real world events to earn rewards every hour. PlotX Play2Earn game is an attempt to create sustainable P2E ecosystems with the rewards being sponsored by the on-chain treasury. PlotX is on its way to providing the most accessible crypto opportunity for the emerging economies of the world. For more information, please visit: https://plotx.io/