Quanta Technology, the world's first licensed blockchain lottery operator, announced a major R&D project with Matic Plasma, a groundbreaking network for scalable, decentralized blockchains. The project aims to improve efficiency on Quanta's existing platform, producing unobstructed speeds for blockchain transactions.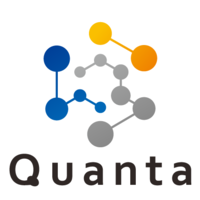 Whilst Quanta has worked very hard to provide a first-class experience for blockchain lottery players, the collaboration with Matic Plasma will strengthen our services as it addresses industry-related issues of scalability, high network load times, decreasing transaction speed and increasing transaction costs.
"We're very excited about this project" said Kostas Farris, Acting CEO and Director of Quanta. "Blockchain technology is reforming industries with its decentralization, but the ecosystem is still under-prepared for the increasing demand. Matic Plasma can significantly increase blockchain transactions per second (TPS), and we expect this breakthrough will pave the way for other blockchain-based companies to dramatically increase their TPS going forward," Kostas explained.
The R&D project with Matic Plasma is a major step forward for Quanta, already well-known for its unique Ethereum Blockchain Gaming Platform and Quanta RNG (RanDAO). It is expected to further enhance product quality and services to Quanta's players.
About Quanta
Quanta Plc is an innovative blockchain-oriented company that utilizes smart contracts in order to ensure fully automated and transparent blockchain-powered solutions. Quanta Plc owns Quanta Technology Limited, operator of the world's first licensed blockchain-based gaming company on the Ethereum platform. Its products, including gaming platform, random number generator, token-centric payment gateway and game wallet are blockchain-powered and certified to ensure utmost trust and transparency in the gaming industry. The company employs Smart Contracts to offer full automation and integrity to lotteries. With the support of QNTU, utility token, Quanta leverages services to strengthen the customers engagement. QNTU is currently trading on six renowned cryptocurrency exchanges including Latoken, Lykke, HitBTC, Bit-Z, and BitoPro.
For more information, please follow our Telegram https://t.me/quantacommunity
Visit https://quanta.im, https://quantaplc.im or https://www.myquanta.im for Quanta's lottery product
Facebook: https://www.facebook.com/QuantaTechnologyLTD
Instagram https://www.instagram.com/quanta_plc/
Linkedin https://www.linkedin.com/company/13465831/ or https://www.linkedin.com/showcase/quantalottery/