Ripio, one of the longest-running startups in the crypto space, has announced the launch of its full Ripio platform in Argentina, Brazil and Mexico. The platform unifies all of Ripio's products, letting users learn and trade cryptocurrency in one place — an important step for driving the mass adoption of crypto in Latin America and, through further partnerships, across the world. The brand-new Ripio platform is a single sign-on solution to take users through their entire crypto journey, from initial curiosity about blockchain to more advanced trading.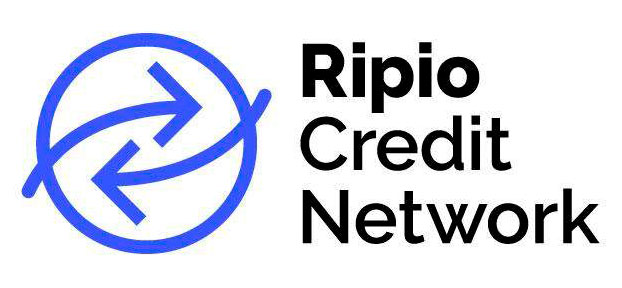 More specifically, the platform includes:
– Ripio account — the gateway to all Ripio solutions, which gathers all things fiat (digital bank accounts, local bank accounts, payment solutions and an upcoming debit card).
– Ripio wallet — the brokerage service that lets users buy, sell, store, and send crypto plus navigate the crypto catalog (info, price, videos, and more on each asset).
– Ripio credit — where users can request and manage Blockchain-based fiat-loans — the product is linked to the Ripio Credit Network in the backend.
– Ripio exchange — which offers peer-to-peer crypto trading for advanced users.
– Ripio OTC — the crypto OTC desk for institutional investors.
– Ripio community — which gathers Ripio-produced educational content, such as video tutorials and podcasts, daily news on crypto, blog posts and a crypto forum.
"Cryptocurrency, and our new platform in particular, offers brand-new investment horizons for all segments of the population. This is especially important in Latin America, where savings must be protected against the constant devaluation of local currency," Ripio founder CEO Sebastian Serrano said. "Most people in Latin America lack a sophisticated financial education and typical crypto trading tools simply aren't enough to keep people engaged. That's what sets the Ripio platform apart: users can learn about crypto and stay on top of market trends in the same place that they trade."
Ripio already has 300,000 users in Latin America, who are between the ages of 25 and 40 on average. The company holds long-standing partnerships with Mercado Libre (LatAm's largest e-commerce) and with several banks throughout the region, plus they were included in last year's Fintech 100 list by KPMG and have been recently selected by Visa and Google acceleration programs in Brazil and Mexico respectively.
In late 2017, Ripio raised over $37 million through its ICO to launch the Ripio Credit Network, its global peer-to-peer credit network based on Ethereum smart contracts. Before that, the Ripio team launched the first Bitcoin payment gateway in the region and became the first crypto wallet in the world to extend online credit services to its users – a product that led them to the finals at TechCrunch Disrupt in New York.
"Over a year ago, our credit network became one of the few ICO-funded projects in the world to ship a working financial product, and that was just our latest milestone," Serrano added. "The new Ripio platform unifying our products and services, takes us one step closer to the vision we've had all along: extending financial solutions to every segment of the population in Latin America. In my lifetime alone, I've seen three economic collapses in Argentina and two replacements of the country's currency. I know the importance and appeal of cryptocurrency, but I also know educating users is the first step to driving broader adoption."
Broadly speaking, cryptocurrency, as it matures, is finding the sweet spot between necessary regulation and mass adoption. This month, for instance, the SEC announced a public forum to discuss blockchain and crypto assets adoption by financial sector and a mainstream audience. Still, no other crypto company in Latin America offers a platform comparable to Ripio's, with a wide range of products, solid UX, and educational content about crypto built-in. Ripio earns money from transaction spreads, deposits and withdrawals, and trading fees. Ripio also offers several slots for partners to promote their tokens and solutions within the platform. The platform, which will be available to consumers in June and will continue to add new features in the future, offers the most seamless crypto experience, including customized experiences for each type of user.
About Ripio
Founded in 2013, Ripio is the largest crypto company in Argentina and the one of the most promising fintech brands in Latin America. With over 300,000 users in Argentina, Brazil and Mexico (and in current expansion to Peru, Chile, Uruguay, Paraguay and Colombia), the company is one of the main promoters of the new digital economy in the region. Tim Draper and Digital Currency Group are among its main investors.