RockX, one of Asia's largest staking solutions and blockchain access node providers, has launched an enterprise-grade staking portal that is fully optimised for both retail and institutional use.
Currently in its beta launch phase, the platform enables users to seamlessly track their token allocations and corresponding rewards for all the chains on which they are currently staked, and provide analytical insights to enable optimum staking yield. At present, supported chains include Polkadot, Solana, Kusama, Osmosis, and Persistence — with more incoming every month.
By the portal's next update in 2Q2023, users will be able to not only access its staking analytics capability and daily reward history, but also delegate and stake tokens via the same portal.
Additionally, users can also monitor the statuses and rewards earned by their validators via the same portal, and a separate private dashboard will be made available to RockX's customers and partners.
Chen Zhuling, Chief Executive Officer, RockX, said: "As builders in the Web3 space, we want to continuously help to make staking more accessible and secure for institutions and all individual users. This portal will allow users to capture their daily reward history and token holdings at a glance, thus significantly reducing the technical complexity and improving user experience."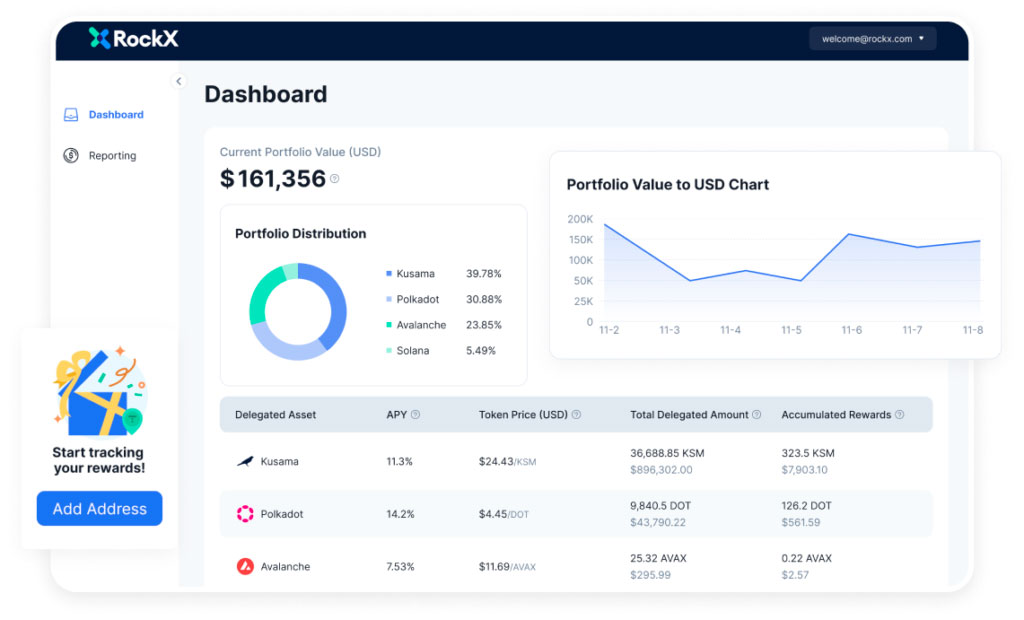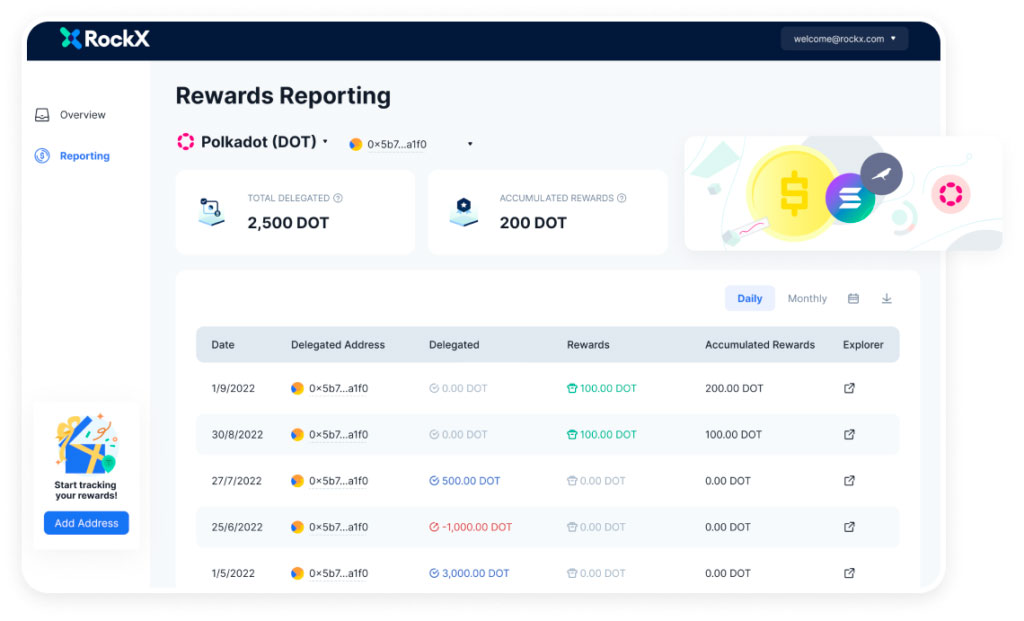 As a well-established, verified staking provider with Staking Rewards, RockX is not new to the crypto staking industry. The launch of RockX's institutional-grade staking portal underscores the company's deep commitment to making staking more accessible and transparent through its robust and secure infrastructure.
For more information, please visit www.rockx.com.