Rupee Coin is a decentralized open-source blockchain cryptocurrency and has no relation to fiat rupee currencies (backed and issued by their respective governments). The Rupee Cryptocurrency is seen as a major disruptor of the Global Banking Industry, especially in South Asia.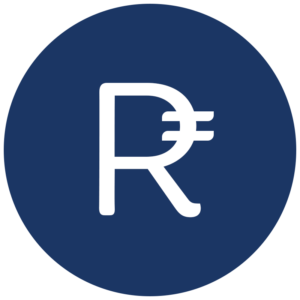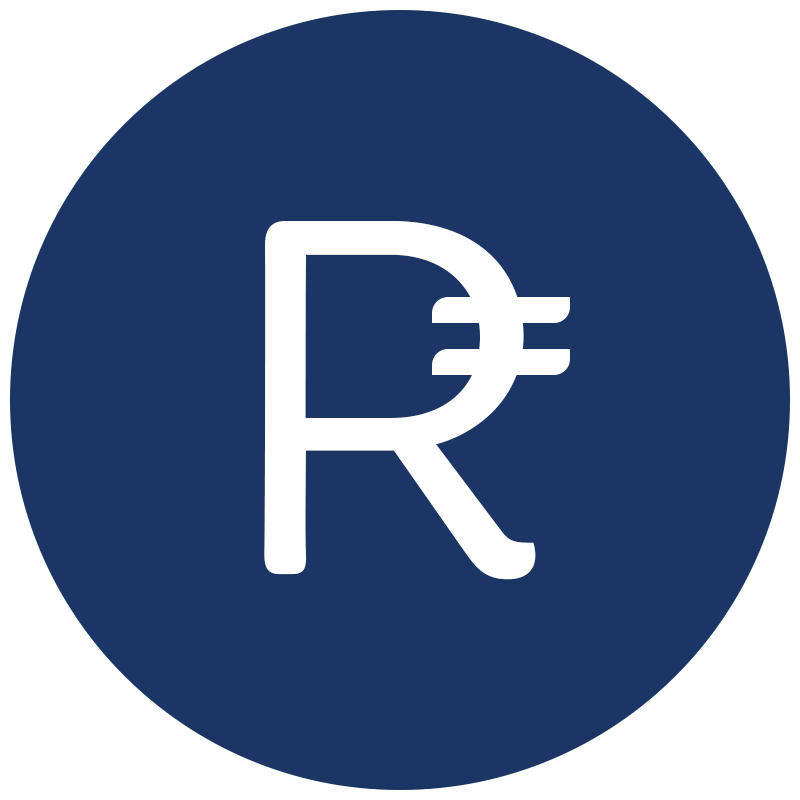 The cryptocurrency revolution has now affected a myriad of industries and many locales around the world. It was only a matter of time before a forward-thinking team of Blockchain & Technology professionals would launch a solid crypto coin in the densely populated areas of India and South Asia. Rupee Coin carries with it a remarkable name recognition and credibility that dates back thousands of years to Ancient India. The Rupee brand is synonymous with the word money in many countries, an audience comprising nearly two billion people.
The Rupee Blockchain is not a startup or an ICO. It is a well-established Cryptocurrency Coin presently available on several exchanges, and trades under the symbol RUP. It was originally launched in 2016 and there are roughly 22 million Rupee Coins in circulation. Rupee Coin is an open-source cryptocurrency based on the proven, reliable, Litecoin source code. In 2017, a motivated team from the US, Europe, India and Israel realized the potential of Rupee and started working on the project. They spearheaded a relaunch initiative in September, 2017. The development team installed code improvements, and have coordinated a plan to bring The Rupee Coin Vision into reality and this vision encompasses many new features and benefits both now and into the future. Team Rupee is also planning Rupeebase.com, an ecommerce portal similar to Alibaba, which will deploy smart contracts, and blockchain technology to provide trade services to merchants of India and South Asia. The Indian Economy is projected to be the 3rd largest on Earth by 2030. Rupee Coin and Rupeebase.com will play an integral role as India ascends to the top rung of World Economic Output.
In recent times, the term "Unbanked" has become very relevant in terms of building financial platforms based on blockchain technology. Mainstream banking has not been very successful, either by design or otherwise, in opening up their doors to people of all regions and of all income levels. This leaves hundreds of millions of global consumers without the use of a system of electronic currency transfer. Before the arrival of Blockchain Technology, all that was available was an archaic centralized system where huge fees are levied for every conceivable transaction, leaving the rules, decisions, and all the power concentrated in the hands of corporate giants. Rupee Coin aims at leveling the playing field by adding value, and offering savings where it is needed most, in the pocketbooks and wallets of the people and in the efficiency the independent merchant will offer their customers. The Rupee Coin Payment Gateway will mitigate fluctuations in the underlying RUP currency immediately at the transaction level, providing the necessary capture of the exact payment the merchant needs to effectively operate his or her business. For people transacting in Rupee Coin it brings the convenience of the digital world to their fingertips at the lowest possible transaction cost.
Millions upon millions of people travel outside of their native country for employment and residency. When they transfer money back to their family they are hit hard with not only inconvenience but also ridiculously high third party fees that amount to billions of dollars of wasted money. No longer will people have to leave their home and travel to the local Money Transfer Store, wait in line, show ID, pay in cash and transfer money AT A LOSS due to the fees these stores charge. Soon they'll be able to use Rupee Coin safely from the comfort of their home, or literally anywhere, and make these transfers phone to phone across great distances.
There is no doubt that Rupee Coin has the potential to become as popular and valuable as Bitcoin. After all, with built-in name recognition and the fact that it is already trading on several exchanges, Rupee Coin has already accomplished what other crypto currency projects can only dream of. Unlike fiat currencies, the total supply of Rupee Coin is very limited and no more will ever be created beyond that limit. A detailed discussion on the Rupee Concept can be viewed in the Rupee Whitepaper here.
For complete information, please visit: http://rupeeblockchain.org
Media Contact
Rupee Blockchain
Seattle, USA
+1.872.333.9076
contact@rupeeblockchain.org
---
Crypo-Reporter.com does not endorse nor support product/service described in press release. Crypto-Reporter.com is not responsible for or liable for any content, accuracy or quality within the press release. Readers should do their own due diligence before taking any actions related to the promoted company or any of its affiliates or services.