Sparklo might be the platform for you. This innovative investment platform allows users to invest in fractionalized NFTs backed by precious metals, making it easier for anyone to invest in these valuable commodities. In this article, we will explore the unique features of Sparklo and how it differs from other investment platforms.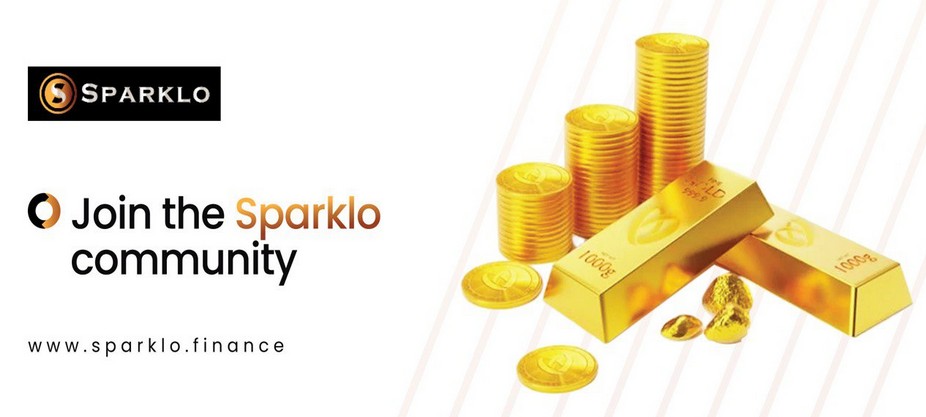 Sparklo (SPRK) To Leverage Ethereum To Offer Next-Generation Features
One of the unique features that Sparklo users will enjoy with the Ethereum blockchain is the ability to easily buy, sell and transfer their SPRK tokens. As an ERC-20 token, SPRK can be stored in any Ethereum wallet, providing users with high flexibility and convenience.
Another unique feature is the security provided by the Ethereum blockchain. A decentralized network of nodes secures transactions on the Ethereum network, making it nearly impossible for hackers to tamper with user transactions.
Furthermore, Ethereum's smart contract capabilities enable Sparklo to offer unique features, such as fractionalizing precious metals into NFTs. It allows investors to own a portion of a valuable asset without purchasing the entire item outright.
What Makes Sparklo (SPRK) Safe And Secure
Investors can trust Sparklo because the platform has undergone an audit with Interfi Network, ensuring its safety and security. Additionally, the liquidity on the platform is locked in for 100 years, which provides investors with stability and confidence in their investments.
Sparklo's team has also locked up their tokens for 1,000 days, reducing the risk of sudden sell-offs that could harm investors. Furthermore, Sparklo aims to work with jewelry stores, providing investors first access to new products and discounts. These features make Sparklo a trustworthy investment opportunity for those interested in investing in precious metals.
The Sparklo (SPRK) Token
A brand-new cryptocurrency with the potential to dominate the market is called Sparklo. It is an ERC-20 token allowing the on-chain buying and selling of precious metals. As the project develops, SPRK token owners will profit from their quick increase in value.
Sparklo token presale stage 1 has already started, costing only $0.015. Up to 60% of the available stock will be offered during this presale. It will allow many individuals to join the initiative and reap huge benefits.
Sparklo (SPRK) Roadmap
Sparklo roadmap is focused on the development and expansion of its investment platform. Investors can acquire SPRK at a reduced price during the presale and get governance privileges over the project's development.
Sparklo is a promising blockchain platform that aims to offer users innovative and reliable financial solutions. The platform has a well-defined roadmap that outlines its development stages, which include smart contract creation.
Sparklo also plans to achieve a top 250 ranking on CoinMarketCap, lock liquidity, and conduct a special burn event. With these ambitious plans, Sparklo is poised to establish itself as a trusted and innovative player in the blockchain industry.
Sparklo is a unique investment platform that allows investors to invest in precious metals through fractionalized NFTs. If you are interested in investing in precious metals but need more resources to purchase them outright, consider investing in Sparklo.
Buy Presale: https://invest.sparklo.finance
Website: https://sparklo.finance
Twitter: https://twitter.com/sparklo_finance
Telegram: https://t.me/sparklofinance
Disclaimer: The statements, views and opinions expressed in this article are solely those of the content provider and do not necessarily represent those of Crypto Reporter. Crypto Reporter is not responsible for the trustworthiness, quality, accuracy of any materials in this article. This article is provided for educational purposes only. Crypto Reporter is not responsible, directly or indirectly, for any damage or loss caused or alleged to be caused by or in connection with the use of or reliance on any content, goods or services mentioned in this article. Do your research and invest at your own risk.