Steve Castle, the former Group Finance Director in the team that turned LV= into one of the UK's leading motor insurers, has joined the blockchain payments and identity brand Nuggets as a Non-Executive Director.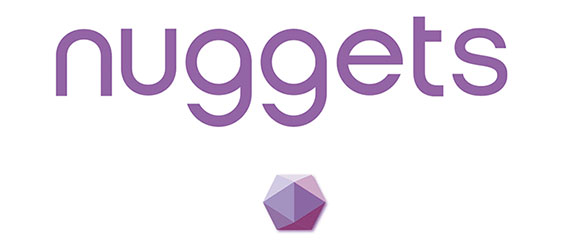 Castle has already been supporting Nuggets as a strategic adviser for over a year, and was an early investor.
Alastair Johnson, Founder and CEO of Nuggets, said: "It's a great pleasure to welcome Steve as a Non-Executive Director. His strategic advice has been invaluable to us for some time now, and we're looking forward to drawing on even more of his 35 years' experience in financial services."
Castle's most recent high-profile role was as a key part of the 'Senior Management Walk-In' team briefed with turning around Liverpool Victoria General Insurance Group in 2006.
As Group Finance Director, he was instrumental in transforming the business into the LV= brand as it is today. By 2012, the business had been grown five-fold to become the third-largest motor insurer in the UK. The (previously loss making) company was also delivering annual profits of over £100m and had the highest customer satisfaction levels in the industry.
Before LV=, Castle held senior Group Board positions in the RBS Insurance, Direct Line and Churchill. He was previously a director at AIG, ACE & CIGNA.
Of his new role, Steve Castle said: "Having seen how rapidly Nuggets has developed in markets around the world over recent months, I'm delighted to be joining the team as Non-Executive Director.
"Nuggets offers a unique solution for making simple e-commerce payments and other transactions without having to share personal data. I'm convinced it's a product that will transform e-commerce as we know it."
This latest announcement follows the recent appointment of former Managing Director of Visa, Kevin Jenkins, to establish Nuggets in Europe and lead on business development.
At the end of June, Nuggets also announced a partnership with QFPay, the Chinese payment provider used by Asian commerce giants Alipay and WeChat. QFPay has managed more than 500 million mobile payment transactions to date. Now, Asian merchants using QFPay can also benefit from Nuggets' unique payments and identity features.
The Nuggets Alpha for iOS and Android is already live.
Media Contact:
Frances Wells
Cryptoland PR
+44 (0) 203 908 5565
frances@cryptolandpr.com
About Nuggets
Nuggets is an e-commerce payments and ID platform. It stores your personal and payment data securely in the blockchain, so you can make simple e-commerce payments and other transactions, without having to share your personal data with anyone – not even Nuggets.
For more information please visit: https://nuggets.life/