Nuggets, the blockchain-powered payments and ID platform, has today welcomed another world-class name to its advisory board: Chinese telecommunications entrepreneur and leader Steve Lau.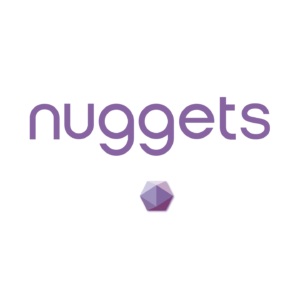 Lau's expertise in investing and corporate strategy will be instrumental to Nuggets as they scale their business following significant interest during a China tech tour – where the company's e-commerce payment and authentication (ID) platform, that stores personal information and payment information on the blockchain, avoiding the risk of data leakage from traditional centralized servers is winning over high-level industry experts and commercial players around the world.
Steve Lau is an enormously respected and influential figure: a thought leader with 25 years' experience as an entrepreneur and angel investor. A telecommunications specialist, he is well-known for founding the group that became Nokia's first exclusive distributor in China. Lau continues to serve as chairman of the board of telecommunications and investment company China Fortune Holdings.
This is invaluable expertise for Nuggets, which sees telecoms as a key market for its revolutionary technology. Lau will play an instrumental role with Nuggets' China-based team, focused on localisation and in introducing information into Chinese markets.
"We are absolutely thrilled to welcome Steve to the Nuggets team," said Alastair Johnson, Founder and CEO of Nuggets. "His commercial and technical experience, and knowledge of the Chinese market, will be of immense value in driving adoption of the platform globally."
Today, among several roles, Steve Lau is Founder and Managing Partner of Eagles Fund – ranked third in the list of China angel investment funds by China FOF Alliance in 2016. Eagles Fund is known for backing entrepreneurial projects related to the mobile internet, Internet of Things, and Internet+. Since its inception in 2012, it has invested in over 100 projects seeking to innovate in these areas.
He is also Founder and Chairman of the Board of China Fortune Holdings Limited (listed on the Hong Kong Stock Exchange in 2000), Managing Partner of DFJ Dragon Fund, and one of the angel investors behind Beijing V2 Technology Limited, a leading provider in multimedia software.
Steve Lau joins a highly experienced and influential advisory board at Nuggets, which includes leading experts in fields as varied as insurance, fraud and business development.
Media Contact:
Frances Wells
Cryptoland PR
+44 (0) 781 484 5376
frances@cryptolandpr.com

About Nuggets
Nuggets is an e-commerce payments and ID platform. It stores your personal and payment data securely in the blockchain, so you can make simple e-commerce payments and other transactions, without having to share your personal data with anyone – not even Nuggets.
For more information, please visit: https://nuggets.life