Tether, once considered one of the worst of the stablecoins, continues gathering reserves. EOS which had seemingly been dead for a while gets a burst of life, while Everlodge, an upcoming holiday web3 project, is set to rise significantly.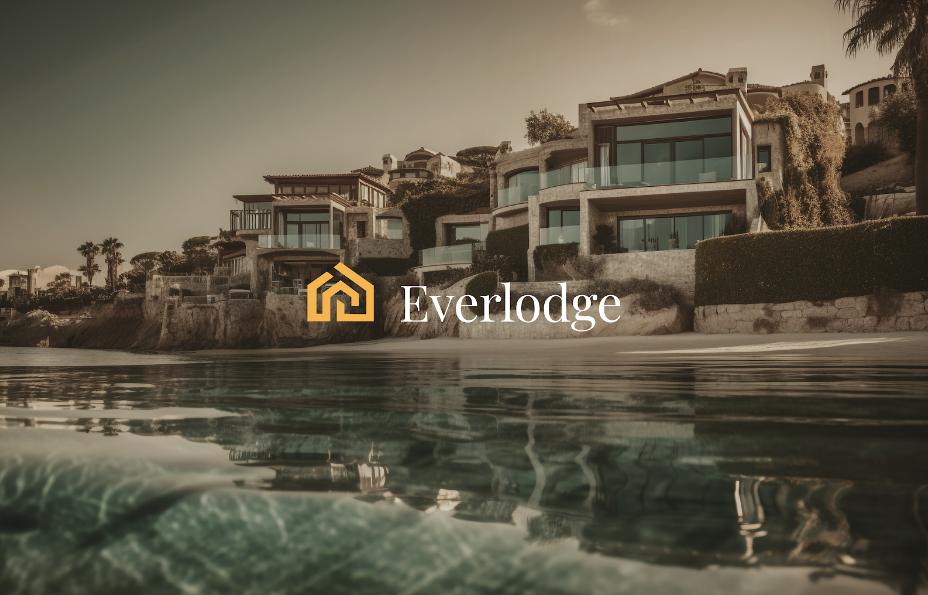 Click Here To Find Out More About The Everlodge Presale
Tether gets stronger every day and backs real world assets
For years the community has been suspicious of Tether's backing, and DeFi platforms like Aave have traditionally not allowed Tether to be used as collateral. However, after the last announcement where Tether switched from the majority of its holdings in commercial paper (an unsecured form of debt) to treasury bonds, bitcoin and mining stocks, confidence is growing in the coin.
Tether Holdings' Q2 2023 report reveals a significant $850 million rise in excess reserves, reaching $3.3 billion, demonstrating its commitment to backing USDT tokens. The company's profits surged to $1 billion, a 30% increase from Q1 2023, driven by the cryptocurrency market's upturn, particularly Bitcoin.
Tether's transparency and philosophy of accountability shine through since 85% of reserves are in "liquid" investments. The report also discloses Tether's exposure to US Treasury bills held by money market funds, amounting to around $72.5 billion. The company's focus on building excess reserves aims to strengthen its position amid challenges in the cryptocurrency ecosystem.
Tron is offering a staked Tether solution that offers a return based on investing in real world assets (RWA). The current TVL is around half a million and the current APR is 4.29%
In the UK at least, you can get a bank account that pays 6% interest and one can argue there is less risk due to the banking laws, but stether.io could be a good option for those looking to not have so much money in fiat.
Could EOS have its day?
EOS, once a popular chain, seemed to fade into oblivion. Why? Perhaps because Block.one, a significant investor in the blockchain industry, defaulted on its $1 billion investment commitment.
With renewed momentum, the EOS community says it's ready to attract Web3 builders and fulfill its original promises. The focus on decentralization and collaboration, as demonstrated by La Rose's leadership and the collective efforts of hundreds of contributors, is the key to their bullish outlook.
The community's resolve to address past mistakes and work together for success suggests a positive future for EOS. As they solve problems and harness the strengths of technology, funding, and community support, EOS could make an unlikely but impressive comeback to the top ten tokens and beyond.
Despite the looming legal battles, La Rose remains confident about the potential of the EOS Network. In a tweet, he affirmed that taking steps to hold Block.one accountable for its promises would only enhance EOS Network's position and the long-term value it offers its participants.

Own a piece of luxury property with Everlodge
As Tether and EOS redeem themselves, what about Everlodge? A new project whose focus on tokenization of real world assets, mixed with the lucrative vacation property market, shows promise.
Everyone from Blackrock to Bank of America are talking about the tokenization of RWA as the next big thing for blockchain. But how can the ordinary investor profit?
Everlodge will tokenize properties around the world, using the NFTs to store metadata such as deeds. These NFTs will then be fractionalized and sold to investors. People will be able to buy fractions of properties from LA to London. If property prices rise, NFT values rise.
Everlodge is in presale now and their token ELDG is on offer in the Beta round for $0.01. The token has lots of utility and the ability to be staked for 10% APR. It is forecasted to rise by 300% in the presale alone so this is an altcoin worth taking a look at.
Find out more about the Everlodge (ELDG) Presale Today:
Website: http://www.everlodge.io/
Telegram: https://t.me/everlodge
Disclaimer: The statements, views and opinions expressed in this article are solely those of the content provider and do not necessarily represent those of Crypto Reporter. Crypto Reporter is not responsible for the trustworthiness, quality, accuracy of any materials in this article. This article is provided for educational purposes only. Crypto Reporter is not responsible, directly or indirectly, for any damage or loss caused or alleged to be caused by or in connection with the use of or reliance on any content, goods or services mentioned in this article. Do your research and invest at your own risk.