Several analysts have forecasted that the next crypto bull run could occur in 2024. Did you miss the last crypto bull run? Here are three tokens that analysts have chosen to soar during the next bull run – Axie Infinity (AXS), The Sandbox (SAND), and Kangamoon (KANG).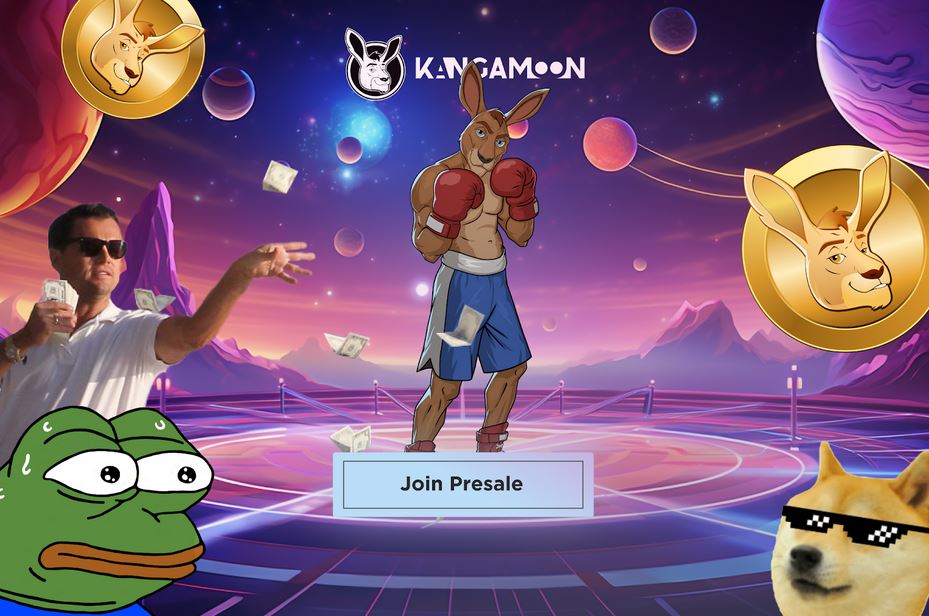 Don't Miss Out On The Kangamoon (KANG) Presale – Reserve Your Spot!
Axie Infinity (AXS) Price Shoots Up After Bearish Months
Axie Infinity (AXS) is the native governance token of the Axie Infinity marketplace, a play-to-earn gaming platform. Notably, the game's innovative play-to-earn mechanism, in conjunction with a highly effective marketing strategy attracted several users to the platform.
The Axie Infinity token started 2021 at less than $1 but reached an all-time high of $164.90 in early November 2021. Unfortunately, the token has lost its gains in the past 2 years trading at $4.73 today.
However, with the recent launch of Homeland Pre-Beta – the land-based experience for the ecosystem, the trends have changed for Axie Infinity. The change of trend has seen the trading volume and Axie Infinity increase, reaching a monthly high of $5.02.
The Sandbox (SAND) Price Could See a Surge in Q4
The Sandbox is an immersive virtual world where players have the unique opportunity to create, possess, and monetize their gaming endeavors. Initially, after its token launch in 2020, The Sandbox's price remained relatively stable, fluctuating between $0.04 to $0.06.
However, in November 2021, The Sandbox crypto skyrocketed to its peak value of $8.40 before dropping due to bearish pressure. However, The Sandbox price started 2023 on a bearish trend, dropping by more than 20%, year-to-date.
However, there has been a change in the trend for The Sandbox coin. As a result, crypto analysts are bullish on the metaverse and have forecasted The Sandbox to skyrocket to $0.533041 before the end of 2023.

Kangamoon (KANG) Introduces a Leading P2E Platform
Since its unveiling, industry experts have been backing Kangamoon to take the Play-to-Earn (P2E) gaming sector by storm with its innovative approach. Kangamoon is hoping to capitalize on the potential of the gaming sector.
According to data from newzoo.com, the Games Market has a promising future and could surpass 3 billion players by 2024 with annual revenues above $200 billion. Kangamoon's innovative approach revolves around creating a virtual gaming environment where both P2E gaming enthusiasts and meme coin lovers can engage in friendly competition.
This initiative approach is set to foster a vibrant community of users who not only enjoy gaming but also earn rewards in the process. Additionally, participants can immerse themselves in competitions, fierce battles, and tournaments, to stand a chance to win extra rewards and prizes.
Market experts believe Kangamoon has a bright future and is set for substantial growth potential. Presently, Kangamoon is in its initial presale phase, available at just $0.005.
Discover the Exciting Opportunities of the Kangamoon (KANG) Presale Today!
Website: https://Kangamoon.com/
Join Our Telegram Community: https://t.me/Kangamoonofficial
Disclaimer: The statements, views and opinions expressed in this article are solely those of the content provider and do not necessarily represent those of Crypto Reporter. Crypto Reporter is not responsible for the trustworthiness, quality, accuracy of any materials in this article. This article is provided for educational purposes only. Crypto Reporter is not responsible, directly or indirectly, for any damage or loss caused or alleged to be caused by or in connection with the use of or reliance on any content, goods or services mentioned in this article. Do your research and invest at your own risk.