2021 closed on a high note for the crypto industry. The sector recorded many wins from Bitcoin's November all-time high to the explosive growth and interest that trailed the nascent NFT space. However, this positive trend did not extend to the next year. Mid-2022, the Terra collapse catalyzed a series of bankruptcies across the industry. Later in the year as the sector slowly regained its footing FTX's implosion kicked off another death spiral.
Things have been shaky since then, regardless, the crypto faithful among both small and large-scale investors remain. Crypto VC funds fall into the latter category, let's begin by explaining what they are.
What Exactly Are Crypto VC Firms?
Venture capital (VC) funding is a major source of financing for many startups and early-stage companies across various sectors. In this regard, the crypto sphere isn't all that different. Indeed, the industry is littered with VC-backed crypto companies.
A crypto VC firm is simply a type of investment firm that focuses on cryptocurrency and blockchain-related startups. Many successful Web3 projects, such as Solana and Axie Infinity, have received funding from VCs like a16z and Multicoin Capital.
For startups in the Web3 space, securing funding from a reputable VC firm can be a significant advantage. It not only provides the necessary financial resources but also serves as validation of the startup's concept and progress. This is because investors are usually on the hunt for companies that promise massive gains. This stamp of approval can help to attract new users and other investors, further fueling growth and development.
VC Funding in the Cryptocurrency Industry
Over the last decade, the crypto industry has been on the rise. Adopters have flocked to the space, and infrastructure continues to emerge to support its offerings. A good portion of this growth can be credited to VC activity in the crypto sector. As the industry digs deeper roots, VC activity in crypto has shot up as firms have turned to crypto startups as viable investment vehicles.
As a result, Venture Capital (VC) firms are generally at the forefront of the Web3 revolution, investing in startups that are disrupting industries and changing the way we interact with technology. By providing financial support to entrepreneurs from early to growth stages, these firms are helping to bring about a new era of innovation.
Criteria To Consider For A Crypto Vc Fund
Industry Expertise: Does the VC firm have a deep understanding of the blockchain and cryptocurrency space?
Track Record: What is the firm's history of successful investments in the crypto space?
Network: Does the firm have a strong network of industry contacts and partnerships to support portfolio companies?
Active Portfolio Management: How involved is the firm in managing and supporting their portfolio companies?
Alignment of Interests: Does the firm have a vested interest in the success of their portfolio companies, beyond just financial gain?
A List of The Top Crypto VC Funds
Table showing the top 5 crypto VC firms by fund size. (Data culled from Coinstack)
| | |
| --- | --- |
| Crypto VC Firm | Fund Size ($) |
| A16Z | $7.6B |
| Binance Labs | $7.5B |
| Multicoin | $2.8B |
| Pantera | $2.52B |
| Paradigm | $2.5B |
A List of The Top Crypto VC Funds
Gotbit Venture Arm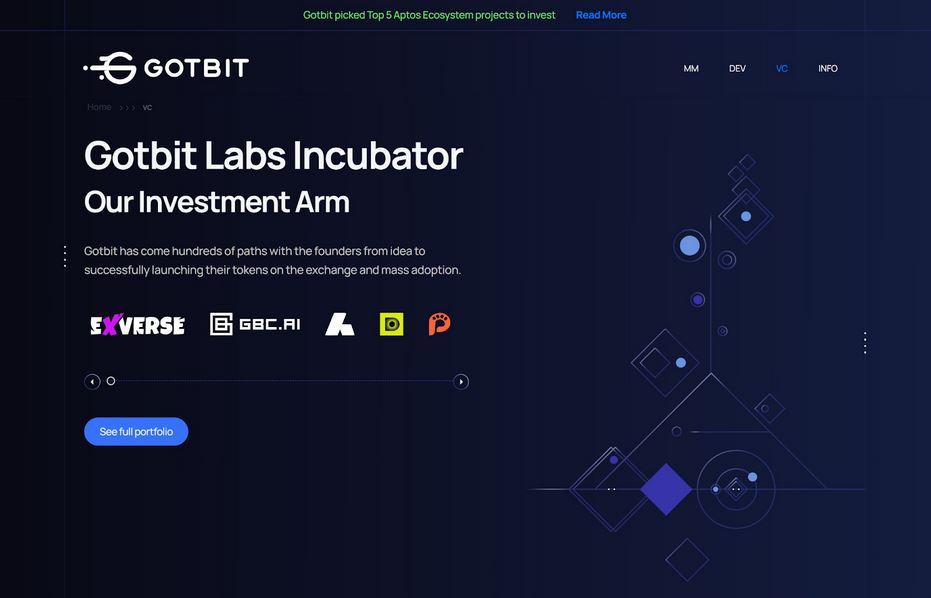 Location: Geneva, Switzerland
Investment Count: 110+
Overview
Leading the list is Gotbit Venture Arm. This top-tier crypto VC firm was founded in 2017 by Alex Andryunin as an investment arm of Gotbit, a prominent market maker in the crypto industry. With a professional team of 140+ employees, including experienced traders and managers from leading financial institutions like Goldman Sachs, Deloitte, McKinsey, and KPMG, the firm has a proven track record in the crypto industry.
Gotbit Venture Arm primarily invests in startups with a strong emphasis on DeFi protocols, blockchain-based games, and infrastructure solutions. The firm typically funds projects with tokens or a combination of tokens and equities, making the possession of a token the main eligibility criteria for startups seeking investment. The company is well known for its TGE management, having launched over 500 projects on top launchpads and various centralized exchanges since 2017. With the combination of a venture arm and a market-making service, Gotbit Hedge Fund provides expertise ranging from TGE marketing to anti-sniper protection during initial DEX listings, making it a valuable partner for ambitious projects seeking funding.
Gotbit Venture Arm stands out from its competitors for its commitment to supporting Web3 entrepreneurs. The firm holds a weekly event called Demo Days, which brings together 50+ top crypto VC funds such as Animoca Brands, Binance Labs, and Polychain. This provides founders with the opportunity to pitch their ideas, even at an early stage, and attract additional funding. Before inviting a fund to participate in Demo Days, the Gotbit team conducts internal due diligence and excludes private investors.
Andreessen Horowitz (a16z crypto)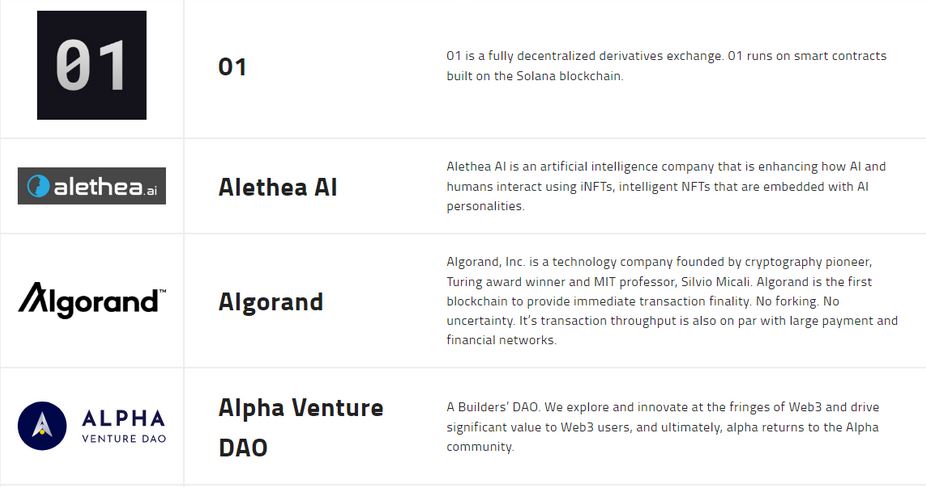 Location: Menlo Park, California
Investment Count: 173
Overview
Having been around for over a decade, Andreessen Horowitz has a well-established reputation as a major crypto VC firm. It was founded in Silicon Valley in 2009 by partners Marc Andreessen and Ben Horowitz. It branched into crypto with a dedicated crypto fund dubbed a16z crypto in 2018. Interestingly, however, Andreessen Horowitz records Web3 investments that go back to 2013.
Describing itself as "stage agnostic" Andreessen Horowitz's investments span seed to venture to late-stage tech companies. Some of its major investments include leading crypto exchange Coinbase, the Solana network and Yuga Labs, the company behind NFT phenomenon Bored Ape Yacht Club.
Binance Labs
Location: Hong Kong, China
Investment Count: 200+
Overview
Binance Labs is a venture capital and investment arm of one of the crypto industry's biggest exchange firms. Binance set up the division in 2018 aiming to incubate, invest and empower blockchain and crypto entrepreneurs and projects globally. The firm works to achieve this through programs like the Incubation Program, which offers funding, mentorship, and resources.
In the years since its inception, Binance Labs has covered over 25 countries across 5 continents at least. Its portfolio is more than 200 projects strong and includes names such as the Polygon network and blockchain-based game Axie Infinity.
MultiCoin Capital
Location: Austin, Texas
Investment Count: 113
Overview
Multicoin Capital is a VC firm specializing in blockchain and Web3 infrastructure investments across all stages of company development. The Multicoin team is composed of former venture capitalists, entrepreneurs, and technologists who use a thesis-driven approach to make investments that are based on a clear and well-defined strategy.
The VC firm focuses on crypto companies and protocols that have the potential to bring significant long-term value to the decentralized economy. Their investments are focused on projects that are defining new categories in the crypto industry. Some platforms Multicoin has funded include Filecoin, Polkadot, and Ethereum.
Pantera Capital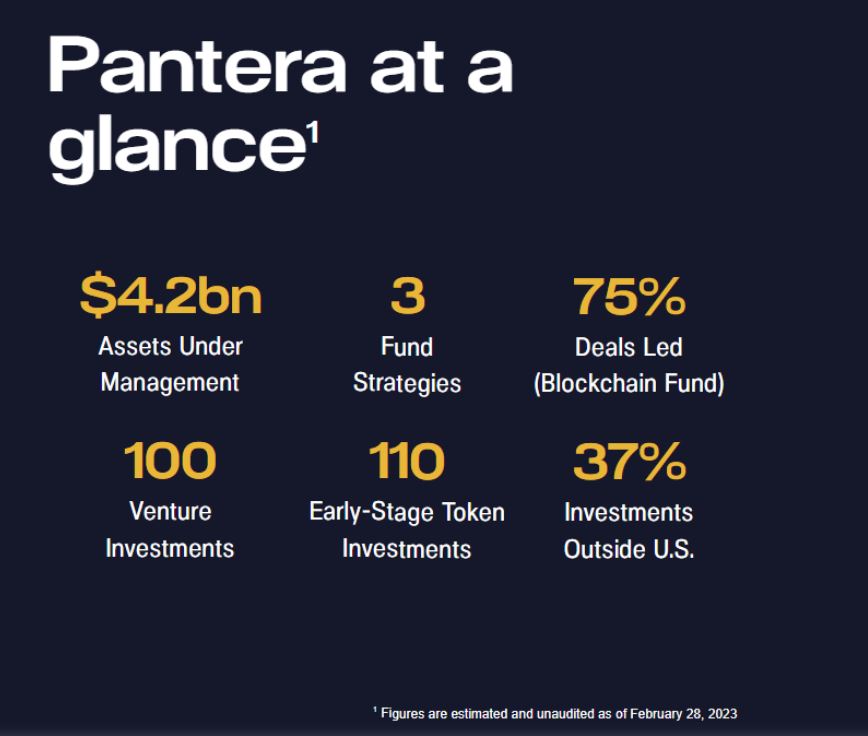 Location: Menlo Park, California
Investment Count: 217
Overview
Now one of the top crypto VC firms, Pantera Capital started roughly 20 years ago in 2003. The firm waded into crypto waters a few years after Bitcoin showed up. Indeed, in 2013 Pantera set up the first US-based cryptocurrency fund. The first followed this with the first blockchain-focused venture fund and then in 2017, Pantera was the first to offer an early-stage token fund.
The firm has a broad investment strategy, which includes investing in various stages of companies. Pantera offers 5 types of funds and also invests in a range of blockchain-related areas, such as infrastructure, protocols, applications, and security. Some examples of companies and projects that Pantera Capital has invested in include Coinbase, Bitstamp, Circle, Bakkt, and Zcash.
Paradigm
Location: San Francisco, California
Investment Count: 92
Overview
Paradigm is a venture capital firm that targets the crypto/Web3 environment. It was founded in 2018 by Fred Ehrsam, co-founder of Coinbase, and Matt Huang, a former partner at Sequoia Capital. Paradigm has a flexible investment strategy that ranges from as little as $1 million to over $100 million. The firm typically gets involved with companies at the earliest stages of formation.
With long-term goals in mind, Paradigm takes a hands-on approach when it comes to its portfolio companies. By doing so, Paradigm aims to ensure the success of its investments. The VC firm also believes the crypto space will shape the coming decades and is dedicated to driving innovation within the sector.
Polychain Capital
Location: San Francisco, California
Investment Count: 194
Overview
Since coming on the scene in 2016 Polychain Capital has worked with various well-known blockchain and cryptocurrency projects such as Ethereum, Chain, and Filecoin.
The firm was created by Olaf Carlson-Wee who was formerly the first employee at Coinbase. Polychain often actively aids portfolio companies to help them achieve their goals. The firm is intent on managing portfolios of blockchain assets with the goal of delivering exceptional returns to its investors.
Coinbase Ventures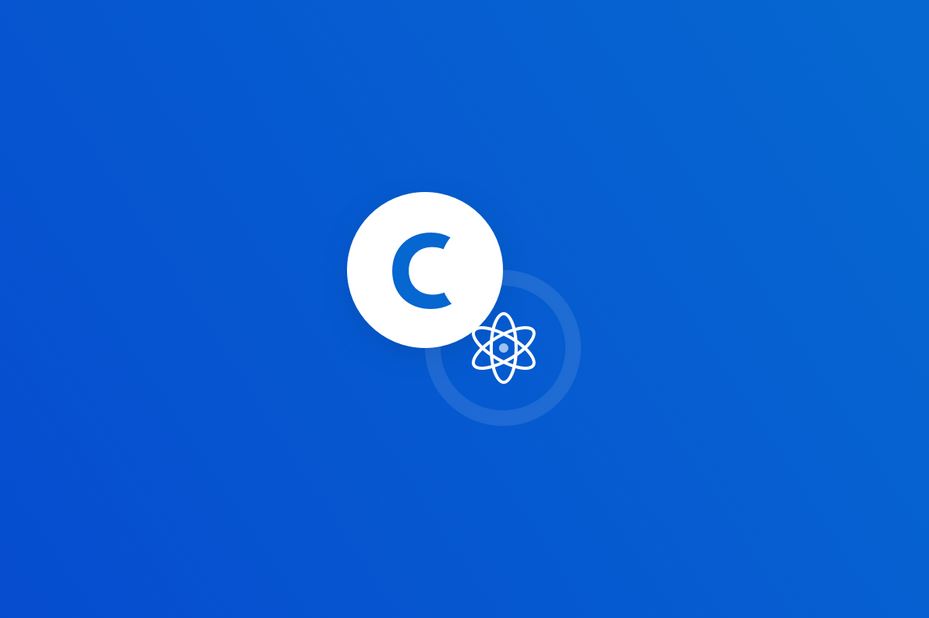 Location: San Francisco, California
Investment Count: 322
Overview
The venture capitalist firm carries its mission of promoting economic freedom at its core. As such Coinbase Ventures provides VC funding to crypto firms that share its goals and are set to advance the Web3 ecosystem.
Coinbase describes its investments as collaborative and provides support through operational experience, strategic partnerships, and more. The firm onboards founding teams that are building from the ground up across various aspects of the crypto industry; layer 1 protocols, Web3 infrastructure, centralized on-ramps, decentralized finance, NFTs, metaverse technologies, developer tooling, and more.
Animoca Ventures
Location: Hong Kong, China
Investment Count: 88
Overview
Animoca Ventures is a venture capital (VC) firm that invests in blockchain-based games, non-fungible tokens (NFTs), and other decentralized applications (dApps). The company aims to promote the adoption of blockchain technology by investing in innovative projects and startups that show great potential in the space. Under the name, Animoca Brands the company has its own portfolio of proprietary blockchain games and NFTs, which helps to showcase its expertise and functions as a source of additional revenue.
The company was founded in 2014 and has since grown to become one of the leading companies in the blockchain gaming industry. Animoca Brands has created several popular blockchain-based games, such as The Sandbox, F1 Delta Time, and Crazy Defense Heroes. Its Web3 investment portfolio includes OpenSea, Dapper Labs, and Kraken among many other firms.
Digital Currency Group
Location: Stamford, Connecticut
Investment Count: 300+
Overview
Digital Currency Group (DCG) is a venture capital firm based in New York City that focuses on investing in blockchain and cryptocurrency-related companies. Founded in 2015 by Barry Silbert, a prominent figure in the cryptocurrency industry, DCG has become one of the largest and most influential venture capital firms in the industry.
DCG has two main divisions: Grayscale Investments, a digital asset management firm that manages cryptocurrency investment trusts, and CoinDesk, a news and media company covering blockchain and cryptocurrency. DCG has also invested strategically in various blockchain and crypto companies, such as exchanges, wallets, and analytics firms, a few are Chainalysis, Decentraland and Paxos.
NGC Ventures
Location: Singapore, Singapore
Investment Count: 260+
Overview
NGC Ventures is a global venture capital firm that focuses on investing in early-stage startups and projects in the web 3.0 infrastructure space. and across multiple verticals in the blockchain ecosystem. The crypto VC firm invests in projects that offer innovative solutions to blockchain problems, with a focus on simplicity, affordability, speed, uniqueness, and a compelling product-market fit. NGC Ventures has invested in top projects such as Theta Network, Republic Protocol, Oasis Labs, Band Protocol, and ChainGuardian, among others. They also collaborate with leading blockchain organizations like Binance and Huobi to promote blockchain's growth and development.
AU21 Capital
Location: San Francisco, California
Investment Count: 292
Overview
As a crypto VC fund AU21 Capital aims to push the boundaries of what's possible in the industry. They work closely with launchpads and top exchanges to bring their partners' products to market. The firm's experienced team also has a proven track record of success at leading companies in the space, including Huobi and Galaxy Digital. Their portfolio companies include Astar, Axie Infinity, Injective, and Marlin etcetera.
Sequoia Capital
Location: Menlo Park, California
Investment Count: 2079
Overview
One of the oldest in the business, Sequoia originally set up shop as a vc in 1972 but only began actively embracing cryptocurrency VC investments last year. The globally renowned firm brought with it its reputation for spotting and nurturing early-stage startups that have gone on to become highly successful. Sequoia has invested in a range of leading tech companies, including Apple, Google, LinkedIn, and PayPal, among others. Agilely adapting to the demands of an evolving environment, its attention is on the crypto sphere.
LD Capital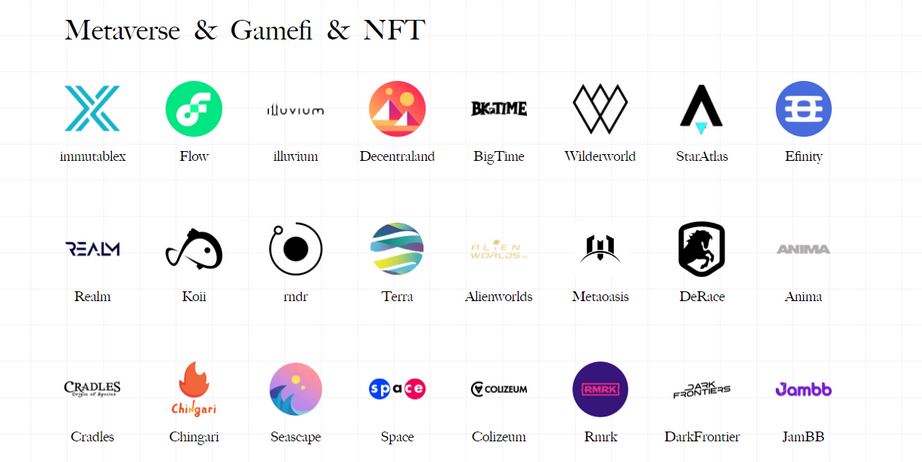 Location: Beijing, China
Investment Count: 237
Overview
LD Capital is a Beijing-based venture capital firm that targets areas such as blockchain technology, digital assets, and fintech. LD Capital has a global reach, with a presence in Asia, Europe, and North America. The firm's investment strategy includes providing financial and operational support to startups in the blockchain industry, as well as helping them to navigate regulatory challenges and expand their businesses. LD Capital has a strong track record of success and has invested in a number of well-known blockchain projects, including MakerDAO, Ontology, and Zilliqa.
GBV Capital
Location: Cayman Islands
Investment Count: 185
Overview
Fairly new to the scene GBV became active in 2020. GBV Capital leverages its network, expertise, and capabilities to add value and catalyze growth mainly for early-stage blockchain projects and their founders. They aim to be a different kind of crypto VC, dedicated to shaping the future through meaningful blockchain solutions. GBV's portfolio companies include Alpha Finance and Boba Network.
Fenbushi Capital

Location: Shanghai China
Investment Count: 188
Overview
Asia's first crypto VC firm, Fenbushi Capital was established in Shanghai in 2015. Now the continent's leading venture capitalist, Fenbushi has invested in several notable blockchain projects in industries such as finance and healthcare on up to 4 continents. The firm's goal is to push viable growth in the blockchain sphere and to provide long-term support to platforms in its portfolio, these include AlgoTrader, Coin Flex, and Consensys.
FAQ
How Does VC Funding Work In Crypto?
VC funding in crypto works in a similar way to traditional VC funding. A VC firm invests capital in a promising crypto startup or early-stage company in exchange for an ownership stake.
What Is The Current State Of Vc Investment In Cryptocurrency?
More firms VC firms have believe in the potential of cryptocurrency and blockchain technology. Hence VC activity in crypto has been increasing in recent years, especially among Silicon Valley-based VC firms such Andreessen Horowitz among others.
How Are Founders Benefiting From Vc Investment In Cryptocurrency?
VC investment in cryptocurrency provides founders with access to funding, strategic guidance, and valuable industry connections to help grow their businesses.