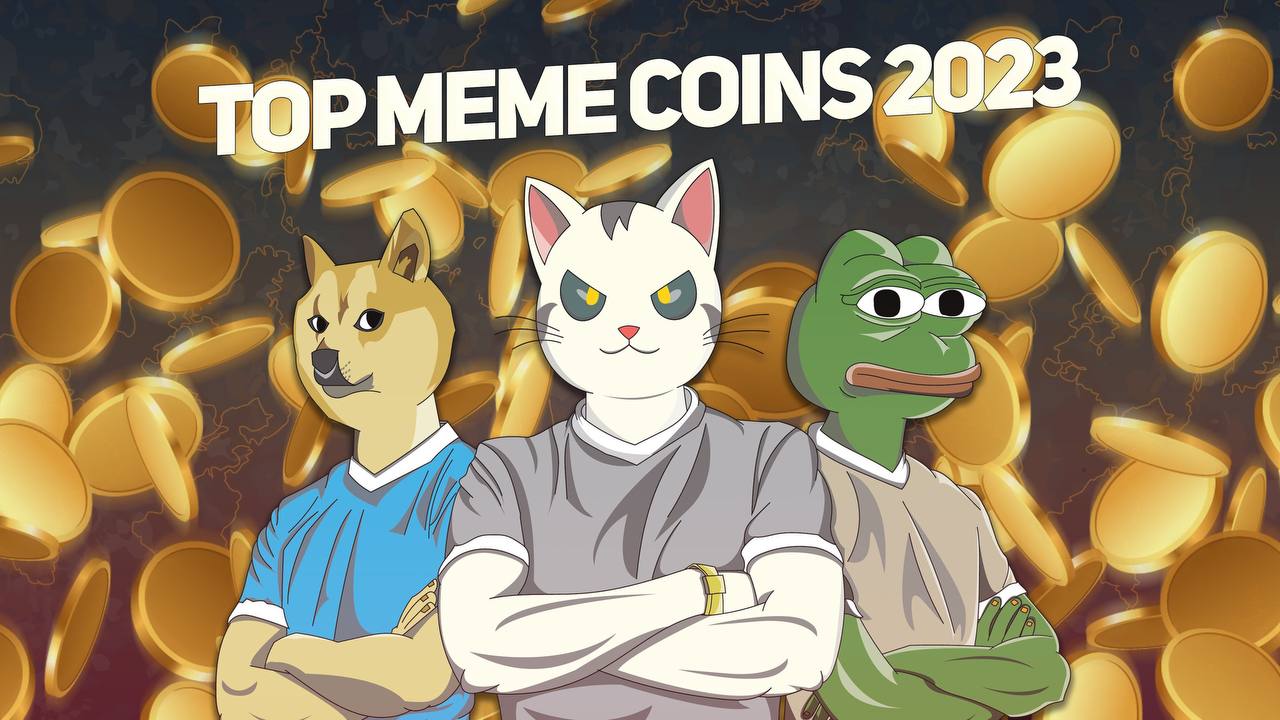 Introduction:
Step into the world of meme-inspired cryptocurrencies and explore the top meme coins that are making waves and generating excitement in the crypto landscape in 2023. This comprehensive guide takes a closer look at the most noteworthy meme coins to watch, with a particular focus on BAKAC Coin, the emerging star in the realm of meme casinos. Get ready to discover their unique features, community support, and growth potential in the dynamic world of cryptocurrency.
Key Takeaways:
Meme coins have experienced a surge in popularity, with some offering real-world utility and promising prospects.
Among the top meme coins to watch in 2023 are industry leaders like Dogecoin (DOGE), Shiba Inu (SHIB), Pepe (PEPE), Floki Inu (FLOKI), Baby Doge Coin (BabyDoge), Dogelon Mars (ELON), Bone ShibaSwap (BONE), and the emerging player BAKAC Coin.
Each coin possesses distinct features and enjoys dedicated community support.
1. BAKAC Coin: The Meme Casino Sensation
BAKAC Coin, the rising star of meme casinos, aims to become the go-to digital currency for the gambling and betting industry. Since its inception, BAKAC Coin has witnessed a meteoric rise in value. In just two weeks, it has skyrocketed an astonishing 791 times, equivalent to an impressive 79,100% increase. This exceptional growth can be attributed to its meme-inspired origins, a passionate community of investors, and extensive media coverage. BAKAC Coin's outstanding performance demonstrates its potential to revolutionize the gambling and betting sector.
Key Features:
– Ambitious goal of becoming the leading digital currency for the gambling and betting industry.
– Exceptional growth with a surge of 791 times in value.
– A strong community of dedicated investors.
2. Pepe (PEPE): A Meme Icon
Pepe (PEPE), launched in April 2023, has quickly emerged as a notable player in the meme coin space. Based on the popular Pepe the Frog character from the comic series "Boy's Club" by Matt Furie, PEPE has gained significant traction within the meme community.
Key Features:
– Strong cultural appeal within the community.
– Unique branding inspired by the iconic Pepe the Frog character.
3. Other Prominent Meme Coins
While BAKAC Coin and Pepe stand out in the meme coin realm, it's important to consider other prominent meme coins that have captured the attention of investors and enthusiasts in 2023. These include:
– Dogecoin (DOGE): A pioneer in the meme coin movement and currently the largest meme coin with widespread adoption as a payment method.
– Shiba Inu (SHIB): Inspired by the Doge meme, SHIB has gained popularity and offers a comprehensive ecosystem.
– Floki Inu (FLOKI): Named after Elon Musk's dog, FLOKI has expanded its projects to encompass various areas like DeFi, NFTs, and the Metaverse.
– Baby Doge Coin (BabyDoge): Inspired by Dogecoin, BabyDoge features a deflationary mechanism and offers passive income opportunities through token holding.
– Dogelon Mars (ELON): Leveraging the popularity of Dogecoin and Elon Musk's interest in space exploration, ELON has garnered attention with a deflationary mechanism and strong marketing tactics.
– Bone ShibaSwap (BONE): Serving as the governance token for ShibaSwap, BONE enables community members to vote on proposals and submit their own.
– Milady Meme Coin (LADYS): An NFT-based ERC-20 meme coin associated with the Milady NFT collection, which gained popularity through an endorsement from Elon Musk.
Conclusion:
The meme coin market is full of exciting opportunities and growth potential. As we enter 2023, BAKAC Coin shines as the rising star of meme casinos, showcasing impressive growth and a dedicated community. Alongside other notable meme coins like Pepe, Dogecoin, Shiba Inu, Floki Inu, Baby Doge Coin, Dogelon Mars, Bone ShibaSwap, and Milady Meme Coin, the meme coin space continues to evolve and captivate the attention of investors worldwide.