Traders Fair & Gala Night, Malaysia, a financial event for traders, investors and crypto enthusiasts, will take place on the 27th of April 2019 at the InterContinental Kuala Lumpur, in Malaysia.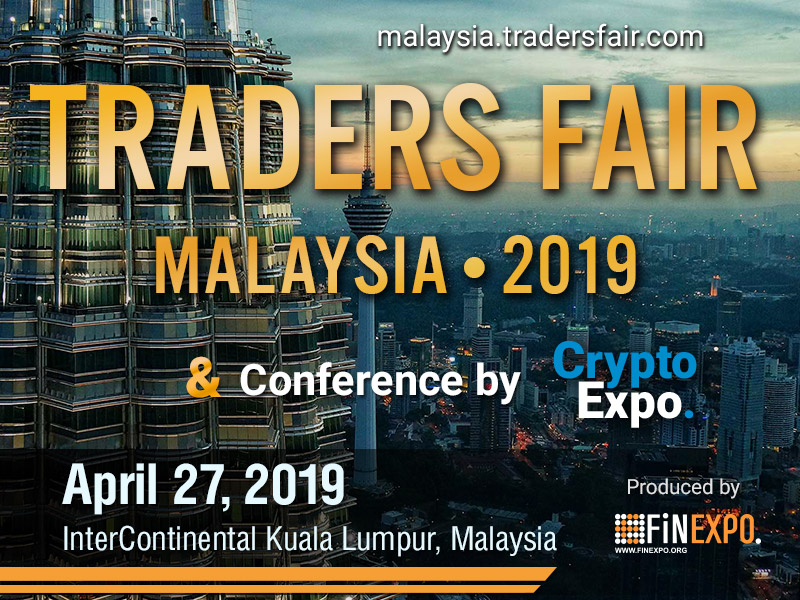 The leading trading experts, cryptocompanies, brokers and representatives from the banking industry from all over the world are going to share their experience on cryptocurrency, forex, stocks, futures and options markets.
Traders Fair & Gala Night will be full of educational programs and entertainment as well.
Crypto Conference Hall is a seminar room dedicated to the world of crypto. Seminars will help you to meet the leading crypto experts and professionals from global companies working with blockchain, cryptocurrency and ICOs. Speakers will share out their experience and to answer important questions about the cryptocurrencies.
The event is organized by FINEXPO, the major company organizing financial and trading events, fairs, expos and shows worldwide since 2002.
Registeration is available on https://malaysia.tradersfair.com