Trino network is launching its unified crypto/fiat trading platform to connect traders and investors through verified social trading. Unlike other trading platforms, Trino will allow for records of trades to be saved on the blockchain, giving investors a transparent view of trading performance information and empowering informed investment decisions.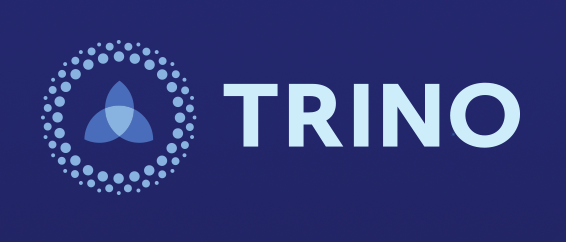 The concept of social trading implies that traders publishing their performance need to demonstrate verified experience and expertise. Nevertheless, this has proven difficult to achieve so far. If investors want to get a sense for a trader's track record, their only current option is to believe in how traders position themselves on social media, or unverified postings on social trading sites, with no way to independently confirm the details of the trades or true trading performance in real time. Both in crypto and fiat markets this inevitably leads to a proliferation of misleading information about trading track records that can potentially cost investors millions. Would you, as an investor, place your money with a trader with a murky track record?
Trino's platform is a place for social trading in a revolutionary and new way – with verified, authenticated track records transcribed immutably on the blockchain. Moreover, Trino will aggregate pricing and volumes of crypto exchanges, allowing traders to save on costs while also addressing the problem of low liquidity inherent in the crypto markets. The company's key features include:
Saving of track records on blockchain making them verifiable by anyone
Aggregation of crypto exchange feeds
The ability to copy traders across different exchanges and brokerages, making the platform ideal for funds and professional money managers
Low fees and transaction costs
Deep liquidity with less slippage
Ability to trade crypto, FX, futures and equities via a single unified interface
Trading algorithms and AI
Connectivity with Metatrader4 and other popular third-party analytics tools
Additionally, unlike other platforms, Trino does not take custody of client assets, meaning there are no security or hacking risks that could lead to loss of capital when trading on Trino. Instead, both traders and investors can connect to their third party trading accounts via API and engage in social trading on the Trino network.
"Trino brings the vast but segmented world of crypto trading and investing together in a transparent, communal way," said Trino CEO Robert Flohr. "We're bringing everyone together from the altcoin trading world and the traditional markets and using smart contracts to verify transactions and establish authenticated trading records. This way, new traders can build a reputation and grow their client-base, and investors can be 100% confident with whom they're trusting their money. And we do all of this with a clean, one-stop-shop UX design. We aim to be the Alibaba of crypto trading and investing."
Presale of Trino's utility token, TRINO, will begin soon, with its alpha version launching in Q4 of this year.
About
Trino is an innovative web-based trader and investor network on which track records of trading performance are saved on the blockchain, independently verifiable by any third-party. Trino is the first centralized trading network for the new age of decentralized social trading. Traders can trade on Trino through their preferred liquidity providers simultaneously across a variety of crypto and fiat markets using advanced tools, trading algorithms and artificial intelligence all within a single platform. Trino is a network for the best traders to establish an irrefutable proof of validity of their track records while investors get an opportunity to copy-trade the most successful traders, thus maximizing the earning potential of all participants.