The native ERC-20 token of TrueFi, the protocol for uncollateralized on-chain lending, has just listed to Binance, the world's largest cryptocurrency exchange in terms of trading volume, just two months after its launch. The exchange will add TRU to its Innovation Zone, a dedicated trading zone for new, innovative Decentralized Finance (DeFi) tokens.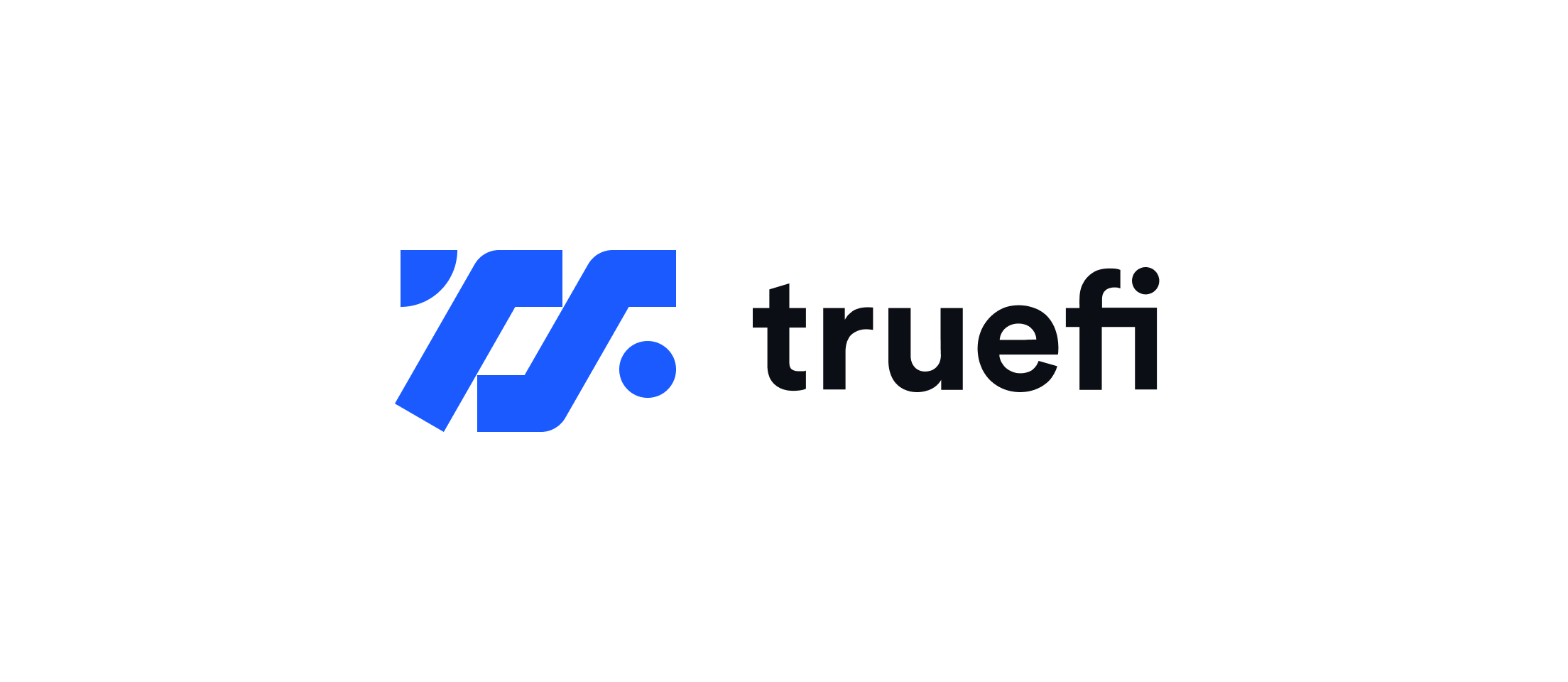 The move comes as the cryptocurrency of DeFi's leading network, Ethereum, reaches new all-time highs and DeFi expands more rapidly than ever. Binance established Innovation Zone in September of last year for traders to buy and sell budding DeFi tokens to keep up with the growing demand. Joining these ranks, TRU represents the sole project focused on decentralized, uncollateralized lending.
Most lending platforms today require borrowers to lock up assets (like Ethereum), often in excess of their loan amount, to borrow capital. Powered by TRU, TrueFi differentiates from these players in how it approves incoming loan requests, by having no collateral requirements, and in building with transparency in mind. According to the Federal Reserve, the United States consumer credit accounts for over $4.17 billion of value – and TrueFi is among the only DeFi projects to begin bringing this opportunity to the blockchain, starting with $43m in completed and active loans since November 21st, 2020.
TrueFi leads the charge in bringing uncollateralized lending to decentralized finance. TrueFi lenders who deposit TUSD into the lending pool will earn returns on all outstanding loans and may also farm TRU, with unallocated capital maximizing earnings via the Curve protocol. TrueFi lenders also enjoy full visibility into every element of the lending process, from borrower profile to loan approval and the movement of funds.
"We're proud to see TrueFi's TRU recognized by the world's most popular  cryptocurrency exchange," says Rafael Cosman, Co-Founder of TrustToken. "Binance has always maintained a rigorous selection process, and the TRU listing accelerates  our goal of providing financial opportunity for all."
About Trust Token
TrustToken frees money to create more value. TrustToken's TrueFi platform brings uncollateralized lending on-chain, offering lenders high earning rates with full transparency of how their funds are used, and borrowers the ease of fast, fixed-rate, fixed-term loans without collateral requirements.
The company's TrueCurrencies (TUSD, TGBP, TAUD, TCAD, THKD) are the world's first on-chain independently-verified, fully collateralized stablecoins, now trading on top exchanges including Binance, Huobi, and OKEx, generating billions in monthly trade volume. TUSD users enjoy lightning-fast transactions, the lowest transaction costs of any stablecoin, easy exchange to and from dollars, and obsessive customer service.
Start using TrueFi at https://truefi.io, or learn more about TrustToken products at https://trusttoken.com
About Binance
Binance is a cryptocurrency exchange that provides a platform for trading various cryptocurrencies. As of January 2018, Binance was the largest cryptocurrency exchange in the world in terms of trading volume. Binance was founded by Changpeng Zhao, a developer who had previously created high-frequency trading software. It also has its own cryptocurrency called Binance Coin (BNB). The exchange used an initial coin offering of Binance Coin to raise $15 million worth of funding in July 2017.
For more information, visit https://www.binance.com/ng